Online retail powerhouse Amazon is set to take their sporting bids to the Premier League. Amazon is set to bid for Premier League media rights for the 2019-20 season when the contract for Sky Sports and BT Sports is up.
Amazon already has taken the rights to stream the ATP World Tour in the United Kingdom starting in 2019 and outbid the likes of social media powerhouses Facebook and Twitter for the streaming rights of NFL's 'Thursday Night Football'.
Lucrative deals
Back in 2015, Sky and BT combined for a massive deal which was upward of £5 billion to keep the Premier League television rights. Sky paid over £4 billion in order to win the rights to broadcast the maximum 126 league games per year. There were seven packages up for auction, and Sky won five of them.
For BT, they paid £960 million in order to win the other two packages up for auction which allowed BT to broadcast a modest 42 games per year. Sky and BT sport will have broadcasted 504 games on their networks by the time their deal ends. The cost to earn the rights for one game cost each network just over £10 million.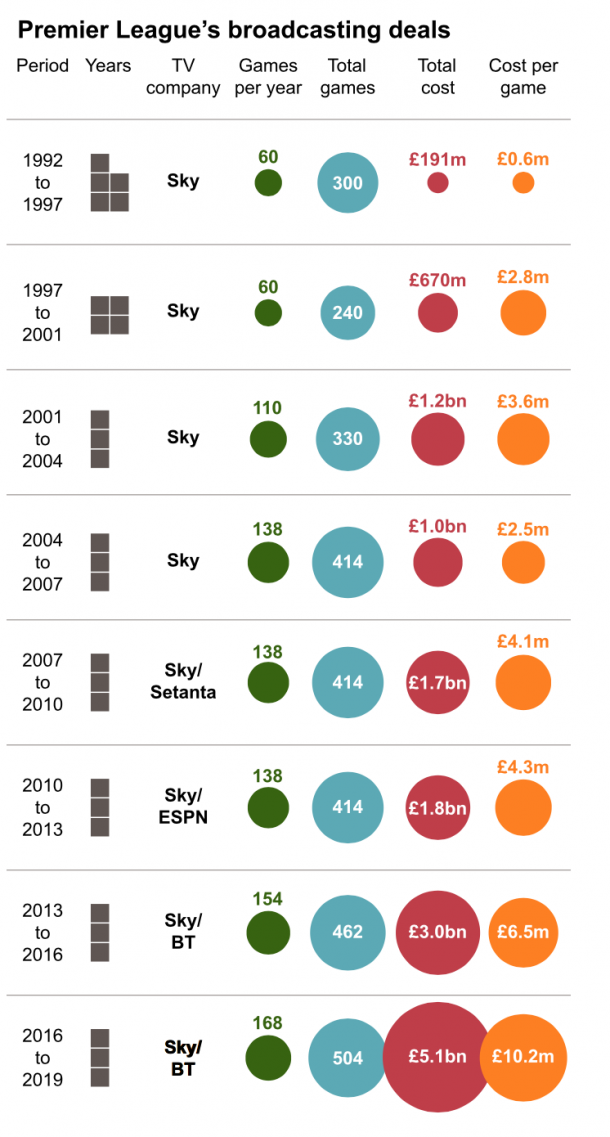 Growing model
With its growing membership, Amazon has the ability to distribute its content worldwide over a massive online audience. On 'Thursday Night Football', Amazon has one game broadcasting but multiple streams for it, and that is something they can do with the Premier League as well.
With the NFL, the mass of the audience is in the United States. With the Premier League though, Amazon is able to reach a worldwide audience, especially in Asia and Africa.
Should Amazon win a majority of the league's broadcasting rights, the way sports are broadcasted will change the game in the sports industry.