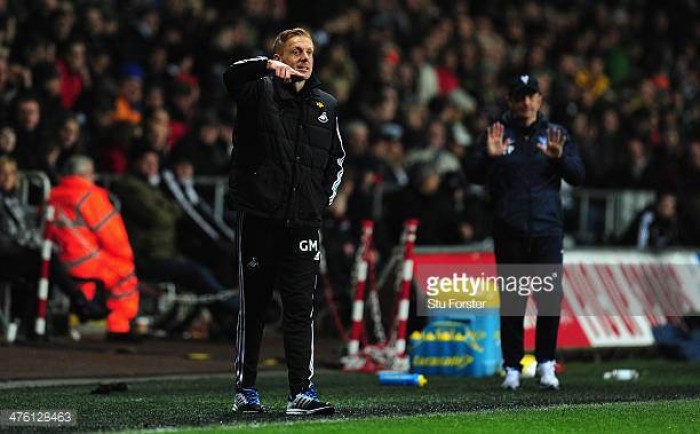 Middlesbrough sit just four points from the Sky Bet Championship Play-Offs and with seemingly high hopes after an exciting 2-1 display against last year's Play-Off runners up Reading at home on Saturday.
But how do this seasons two Boro managers compare and how are their managerial styles affecting Middlesbrough's players?
Youth vs experience
Garry Monk lasted just 197 days in charge of Middlesbrough. Being in the dugout for a total 26 games; 23 league and three cup games. Totalling 1.58 points per game with twelve wins, five draws and nine losses in all completions (two wins and one loss in the Carabao Cup).
Tony Pulis has had less than a quarter of the time that Monk had with just 47 days in charge of Middlesbrough. Without a pre-season Boro fans hoped he would make an instant impact, however the Welshman has actually totalled a lower points per game at just 1.44. Winning four games, drawing one and losing four.
Both managers clearly have different playing styles. Pulis has stopped his side conceding as many goals as Monk but this has hindered the goals the club has scored at the other end of the pitch.
In just nine games in all competitions, Pulis has managed to lower the goals conceded per game from 0.96 under Monk to 0.78. With the goal's scored at the other end of the pitch Pulis' team are scoring 1.11 goals per game, which is not as many as Monk's 1.65.
How the players have been affected.
Daniel Ayala
Under Monk, Daniel Ayala was in and out of the side partially due to suspension but mainly to other centre backs like Dael Fry being favoured over the Spaniard. Ayala only played 15 of Monks 26 games in charge and he made no attacking contributions in them games with no goals and no assists.
Under Pulis, Ayala has been a constant starter in his first nine games. He has been a part of the consistent solid back four that Pulis has been looking for alongside Ben Gibson, George Friend and Ryan Shotton. Not only has he been contributing in defence but the in-form centre back is Pulis' joint top scorer with three goals – being a target man from set pieces.
Adama Traore
The pacy Spaniard showed potential to be a fantastic winger under Garry Monk at the start of the season, with some good performances. But after Traore missed the team bus followed by a couple of bust ups in the training ground, the winger was left out of Monk's side. He only registered three assists under Monk after featuring in just over half of Monk's games, with just 14 appearances.
Since Pulis' appointment Adama Traore has shone and has quickly become one of Middlesbrough's key players, in a side pushing for the Sky Bet Championship Play-Offs. Traore has played in all nine of Pulis' games in charge, completing six. His consistent place in the side has helped him show off his clear development, with the 22-year-old being involved with half of Boro's goals since the Welshman's appointment becoming Boro's joint top scorer under Pulis.
Britt Assombalonga
As shown by the managerial styles of both Monk and Pulis, Britt Assombalonga should be better in a team that enjoys attacking rather than one that focus' on defending like under Pulis. Under Monk Assombalonga scored 12 goals and also registered two assists – showing how he was the key man in Monk's attack. The 25-year-old also completed 18 of the 26 of Monks games and he never left the field of the play before 70 minutes into the games.
Whereas under Pulis, Assombalonga has been a changed player. Unfortunatly for Boro fans the £15 million striker, with a fantastic goal scoring record, has not registered a goal or assist under Pulis. The centre forward has clearly fell out of favour, only completing 90 minutes on one occasion under the Welshman's reign. This has clearly hit Britt's confidence, as shown with horrible penalty miss in Middlesbrough's last home game against Reading.
Rudy Gestede
The Benin International was seen as a target man and super sub for Garry Monk's side, but due to an early season injury he only featured in 11 of Monk's 26 games. With no time to build up some form, Rudy was only able to register two assists and one goal.
When Pulis was appointed Gestede was seen as the perfect 'Pulis player'. With his tall target man image and his Championship goal scoring experience, all alongside Pulis' long ball and direct style it was expected to be a perfect match. Stats don't show how his presence upfront has helped his side, in the eight games he has featured. But, surprisingly Gestede has just registered one goal, one assist and one red card under Pulis' management. Maybe the relationship is a slow burner.