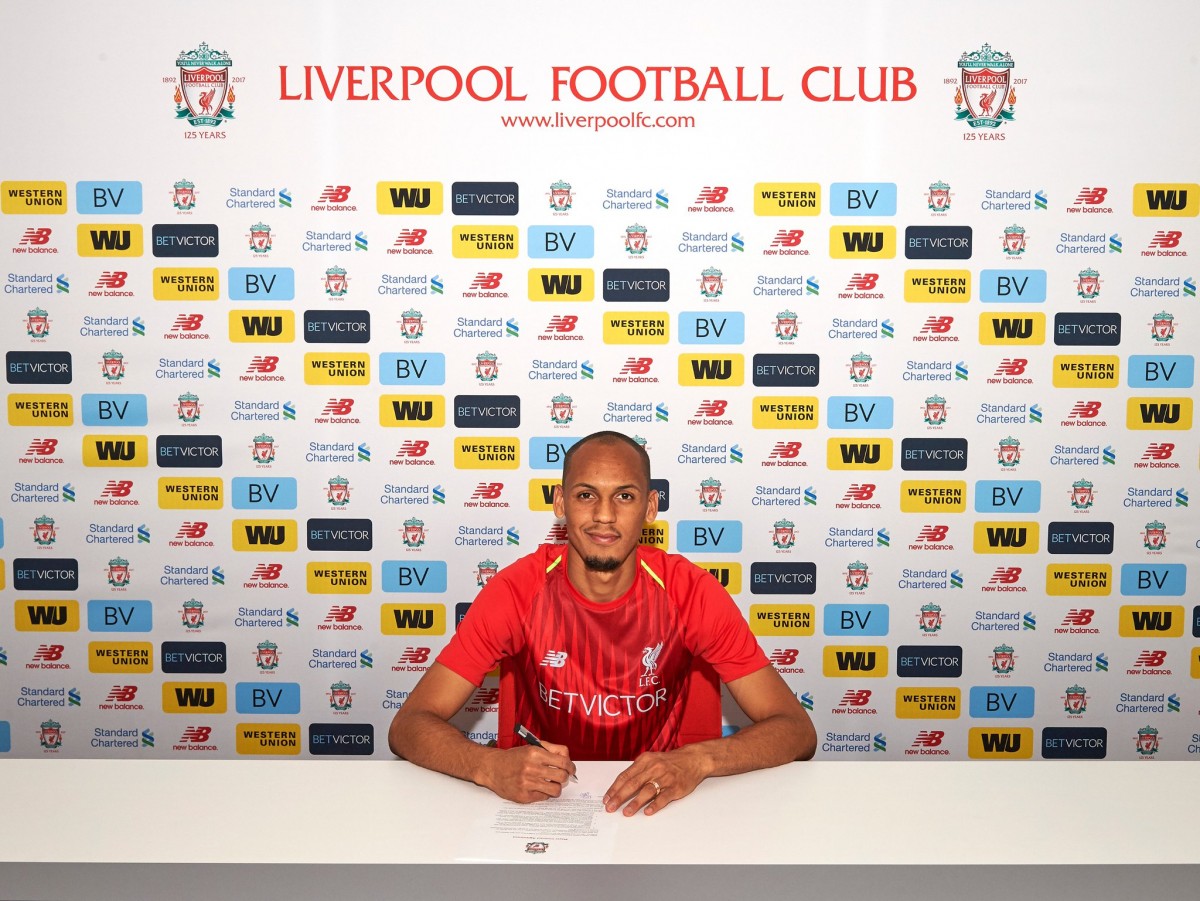 Less than 48 hours after Liverpool's defeat in Kiev, they pulled off a massive coup by signing Fabinho ahead of rivals Manchester United and Manchester City.
Jurgen Klopp and his staff did a great job of keeping this deal under wraps and has caused quite the buzz, but who exactly is Fabinho? Here is everything that you need to know about Liverpool's new big man in the middle.
Shift in position
Fabinho started his career off as a right-back before being moved into a defensive midfield position in the 2014-2015 season to pair with Tiemoue Bakayoko at AS Monaco. Originally met with skepticism, the move proved to be genius as he flourished in his new defensive role in the middle of the pitch. He regularly featured in the Monaco side that marched to the Ligue 1 title in 2016-2017 ahead of PSG. At 6'2", Fabinho's size and strength helped solidify the back four and disrupt opposing offenses. While his main strength lies in his defensive capabilities, the Brazilian can also get forward in great strides to break defensive lines as well. And he is still skilled enough to feature at his old position at right back, or be positionally aware enough to cover those around him when in midfield.
In the past two seasons, Fabinho placed high on the charts for duel success, tackles won, interceptions, and aerial duels won. These are all testament to his incredible defensive abilities. His long legs certainly help when recovering on defence and chasing down opposing players. His length also helps him make magnificent tackles from behind, somehow wrapping his long legs around to get the ball. And while these are his main strengths, he also has a strong football IQ and presses when necessary in order to disrupt opposing midfields, a trait that will fit right in with Klopp's tactics.
Despite being a defensive minded player, Fabinho has great control of the ball. He displays the kind of finesse and fancy footwork you would expect to see from a Brazilian player. Being 6'2" also helps him shield the ball and work through tight spaces to either surge forward or play the ball for his forwards. These passes themselves aren't assists, but his key passes forward have been a large part of Monaco's offense these past two seasons. Fabinho also boasts a 70% long pass completion rate, a trait that could prove devastating in Liverpool's transition and counter attack.
Penalty expert
Fabinho's arrival will bolster the midfield ranks, but his clean bill of health will also be welcomed in the wake of Liverpool's injury ravaged midfield. Liverpool were without Emre Can, Adam Lallana, and Alex Oxlade-Chamberlain for most of the end of the campaign. While he didn't play every single game while at Monaco, not once did the midfielder miss out through injury. He has proven indestructible so far, and Liverpool need durability in a position that ran thin for them at times this season.
One last thing to point out is Fabinho's goal scoring record. He scored 22 league goals over three seasons. However, 17 of those have come from the spot. While this doesn't mean Liverpool have a new goalscoring threat in midfield, it does mean that Liverpool have a new penalty taker on the squad. Fabinho's all time penalty record is 19 out of 20. That isn't to say that James Milner wasn't good enough from the spot, but given that there probably won't be room for him in the midfield, it's reassuring that one of the new guys will be able to step up to the challenge.
Overall, Fabinho is a quick fix to a Liverpool midfield that was completely outclassed in Kiev. He is a player that has shown some of the world class traits seen in that Real Madrid midfield over the last couple seasons. He is a straight upgrade in the middle of the park and will assert his place into the Liverpool starting lineup the same way he did at Monaco. With Keita coming in as well, Liverpool now have quite the impressive midfield to complement their dangerous front three.