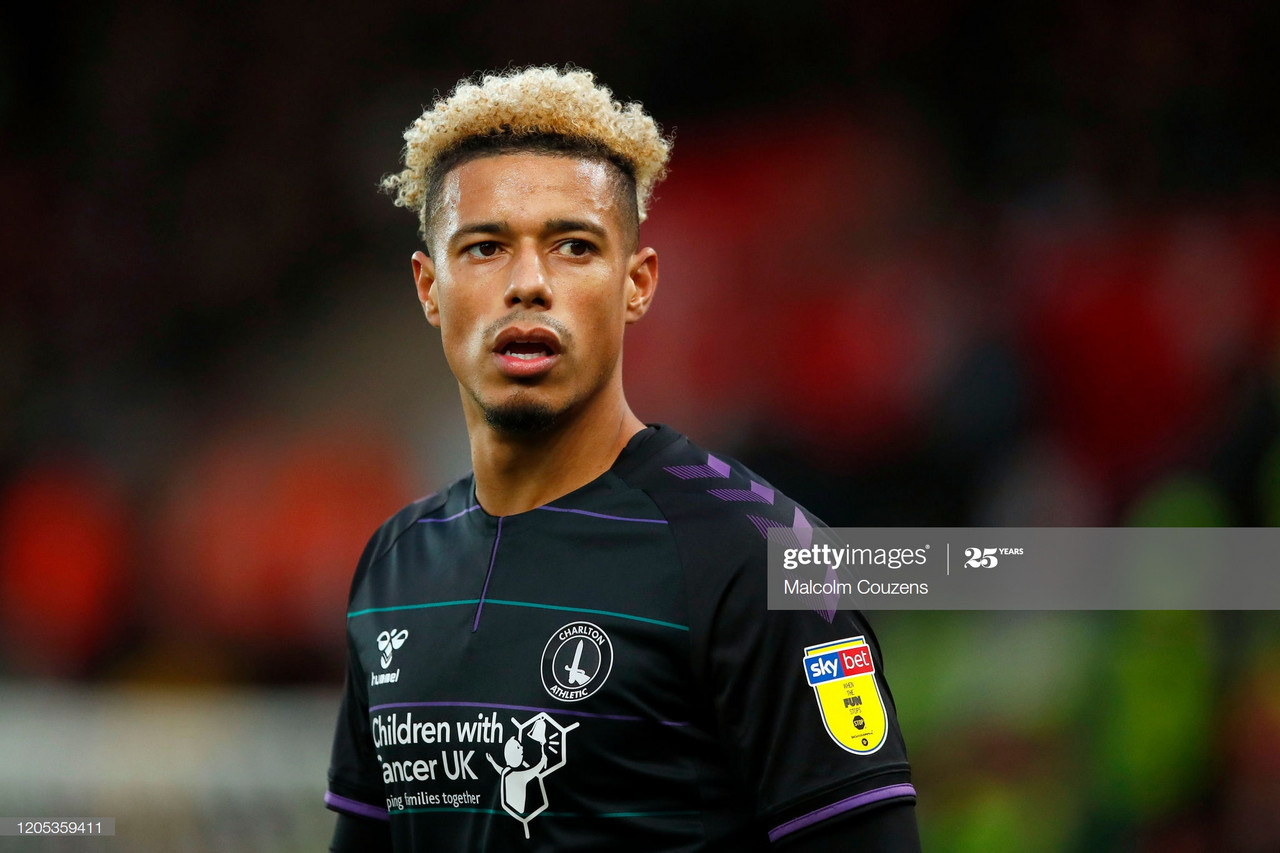 Charlton Athletic manager Lee Bowyer has confirmed that star striker Lyle Taylor has refused to play for the club in any of their remaining Championship fixtures.
This comes after the EFL confirmed a provisional date of June 20 has been agreed for the season to get back underway.
Charlton are currently in the relegation zone, two points of Hull City and will be fighting for their lives in the remaining nine games.
Bowyer confirms three players are refusing to take part in final games
In an interview with TalkSport, Bowyer confirmed that he will be without three of his players for the run in, he said:
"Unfortunately for us three players have said they are not going to play, Lyle is one of them and that's tough for us, he is a big player for us.
"We've got Davis on loan from Birmingham who says he doesn't want to come back and play games."
The Addicks boss revealed why both Taylor and Solly have refused to play for the club:
"Lyle has said he is not going to play because of risk of injury, Chris Solly has said the same."
Taylor set for 'life changing move'
Bowyer revealed his frustration at losing such a key player in Taylor, who has scored 11 goals in 22 league games this season, he continued:
"I don't think I'm asking too much. He's a Charlton player, he's done great for us for two years. In my eyes, you finish what you've started. Everyone has their own decision to make.
"If it wasn't for Lyle we wouldn't even be in this division."
The manager also confirmed that Taylor will not play because he has a move to another club on the radar:
"What disappoints me the most, and he's in a difficult position, is that he wants to play but he's so worried about being injured that he's saying he wouldn't be the same player for me. He's going to get a life-changing move."
Charlton will be hoping that despite losing key players they will still have enough to stay up, with the likes of Macauley Bonne more than capable of stepping up.
As for Taylor, it remains to be seen who his next club will be after he leaves Charlton, although at the age of 30, there is no doubt that this will be a big move for the striker.