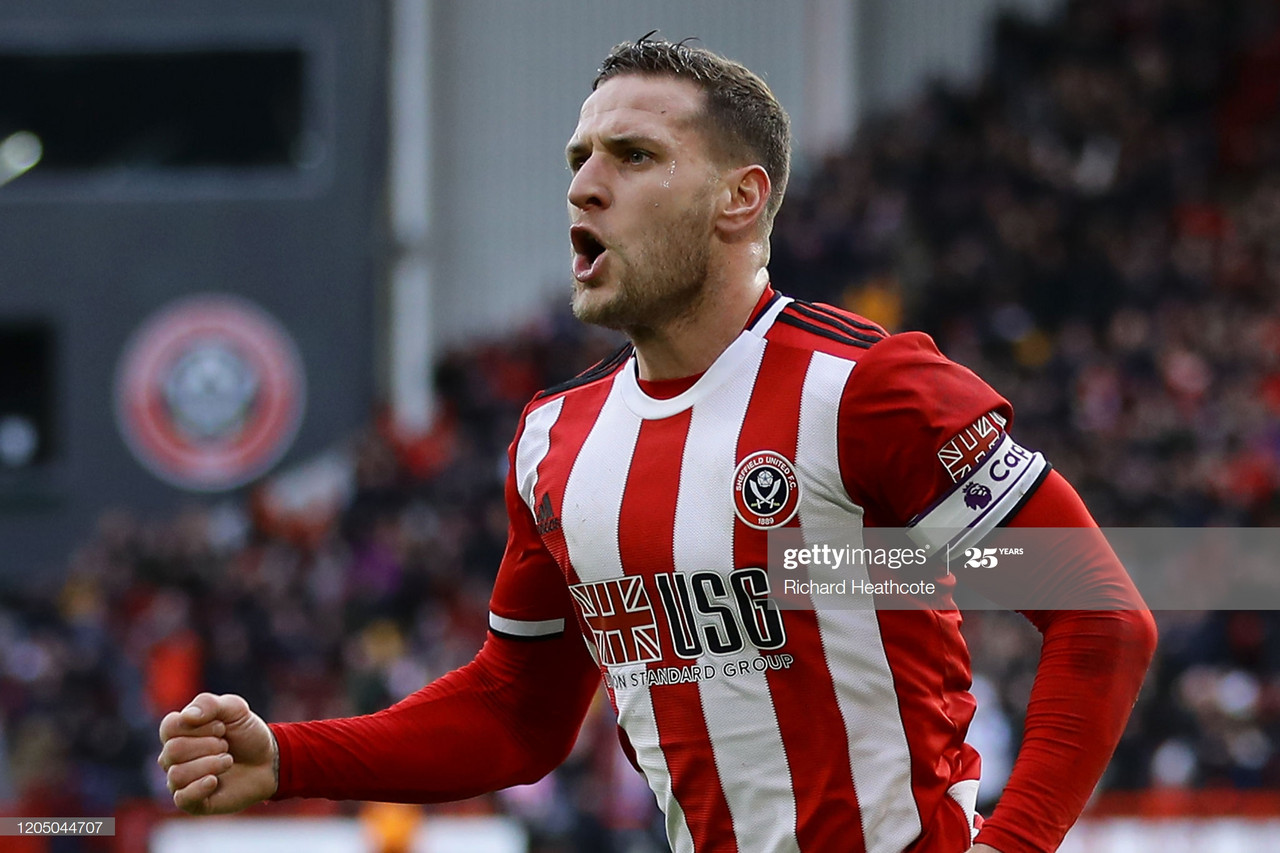 Billy Sharp has said Sheffield United "have a brilliant opportunity" to qualify for European competition.
The Blades, who currently sit in seventh place with a game in hand over their European rivals restart their Premier League campaign on Wednesday as they travel to Villa Park in the first ever Premier League game to take place behind closed doors.
Sharp acknowledges the possibility of Europe
In their first season back in the Premier League, Sheffield United have exceeded many expectations and find themselves within touching distance of playing European football for the first time in their history.
"We are not going to shy away from that," Sharp told the Examiner.
"We have a brilliant opportunity to achieve that. We know that if we win every game we are in Europe. There is a lot of football left to play, which is why the manager is not going to be concentrating too much on getting into Europe.
"I do think there will be a few weird results in around matchdays, but we just need to make sure we are a team on form like we were before we left and we are consistent like we have been all season.
"We will be pushing each other and that is something that we have always done and will continue to do so.
"I want to be part of this special group"
Billy Sharp, along with Oliver Norwood and David McGoldrick signed new contracts earlier this week and Sharp has said he was never going to choose another club over his boyhood club.
"I didn't want to leave in January and I don't want to leave now," he told the clubs media.
"I want to be a part of this special group & club for a long time to come"
Sharp's new contract will see him stay at Bramall Lane until 2022.
The Sheffield United captain scored a hat trick last season at Villa Park in the dramatic 3-3 draw in a game which had a positive effect on both teams going into the latter parts of the season.
He has said, however, the Blades will be looking for a different result on Wednesday.
He told the Examiner: "We are the first game to kick the Premier League restart off and we are pleased about that.
"We want to put a marker down and Villa Park is a tough place to go. It's going to be a weird atmosphere.
"If they win the game they can jump out the bottom three, if we win the game we can jump two places to fifth.
"There is a lot at stake. Nothing is going to be decided in this first game but it's a good opportunity to put a marker down and put it in our own hands with nine more games to go."