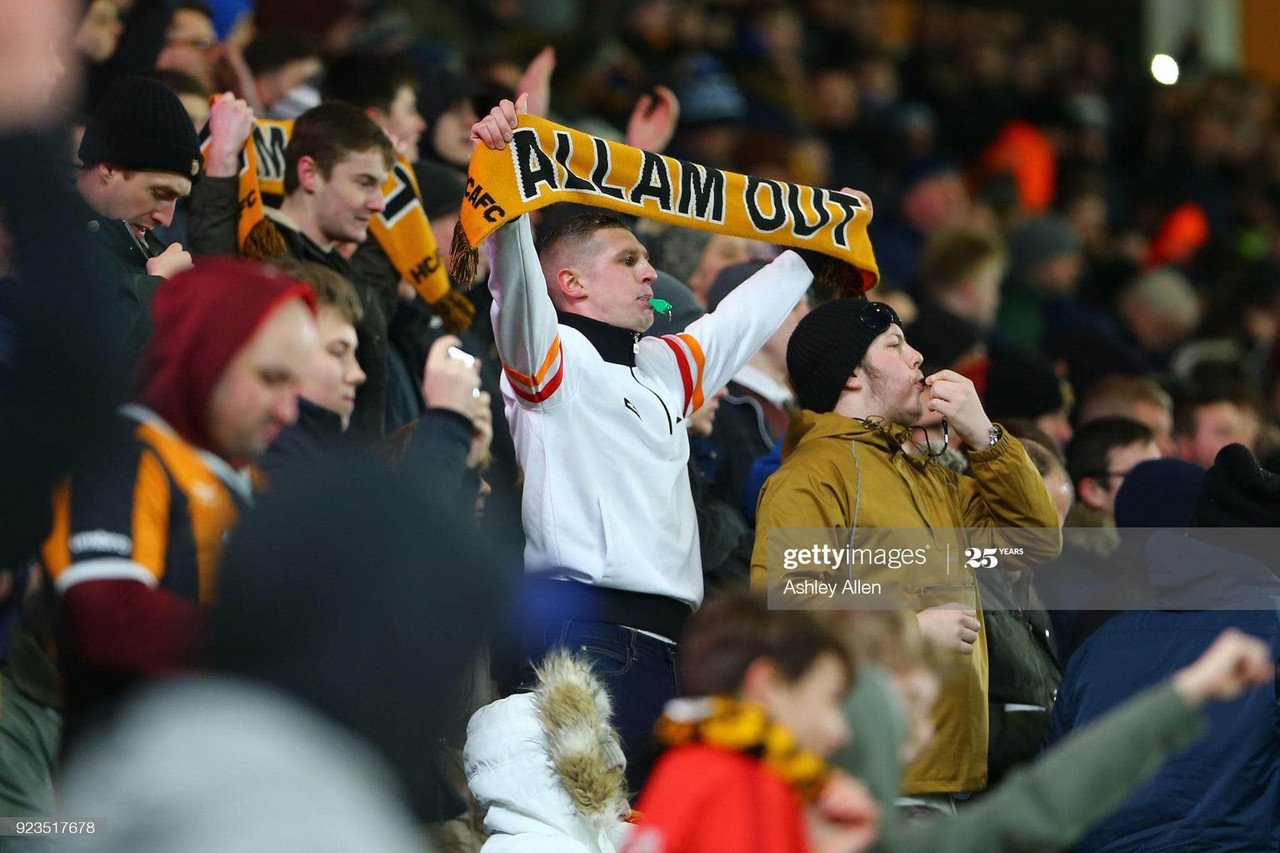 Hull City are staring down the barrel of relegation from the Championship after another poor performance on the pitch against Luton Town, but it was after the game that caught the attention of many fans on Saturday evening.
Hull City fans travelled in their numbers to demonstrate against the ownership of the club, blocking the exits from the stadium in order to get some kind of answers from those they felt responsible for the club's fall from grace. ​​​​​​
Tafazolli: "We're sorry, no-one intended to lose today"
In a video that was streamed live on Facebook by fan Paul Masters, a heavy police presence was shown at the KCOM with the fans positioned at the exits. They got their wish for a representative of the club to speak to them, but it was not who they expected.
Defender Ryan Tafazolli approached the fans and offered his apologies to the Hull City faithful. "We're sorry", he said to the waiting fans. "No-one intended to lose today". He told the fans all was not lost, and the players were ready to go again against Cardiff City in the final game of the season on Wednesday.
"There are people crying in the changing rooms"
After an exchange with the fans - who admired Tafazolli for coming out to speak to them - the defender said:
"There are people crying in the changing rooms. We're hurt".
The video ends not long after he walks away- but the fans were still demanding answers.
Despite not being mathematically relegated, it is pretty much guaranteed that the Tigers will be playing in League One next season. Considering the fact that they have been in the Premier League for five seasons since 2008/09, it is a very sad state of affairs that the club's success over the last fifteen years or so seems to now be a distant memory.
The full video of the incident can be found here.