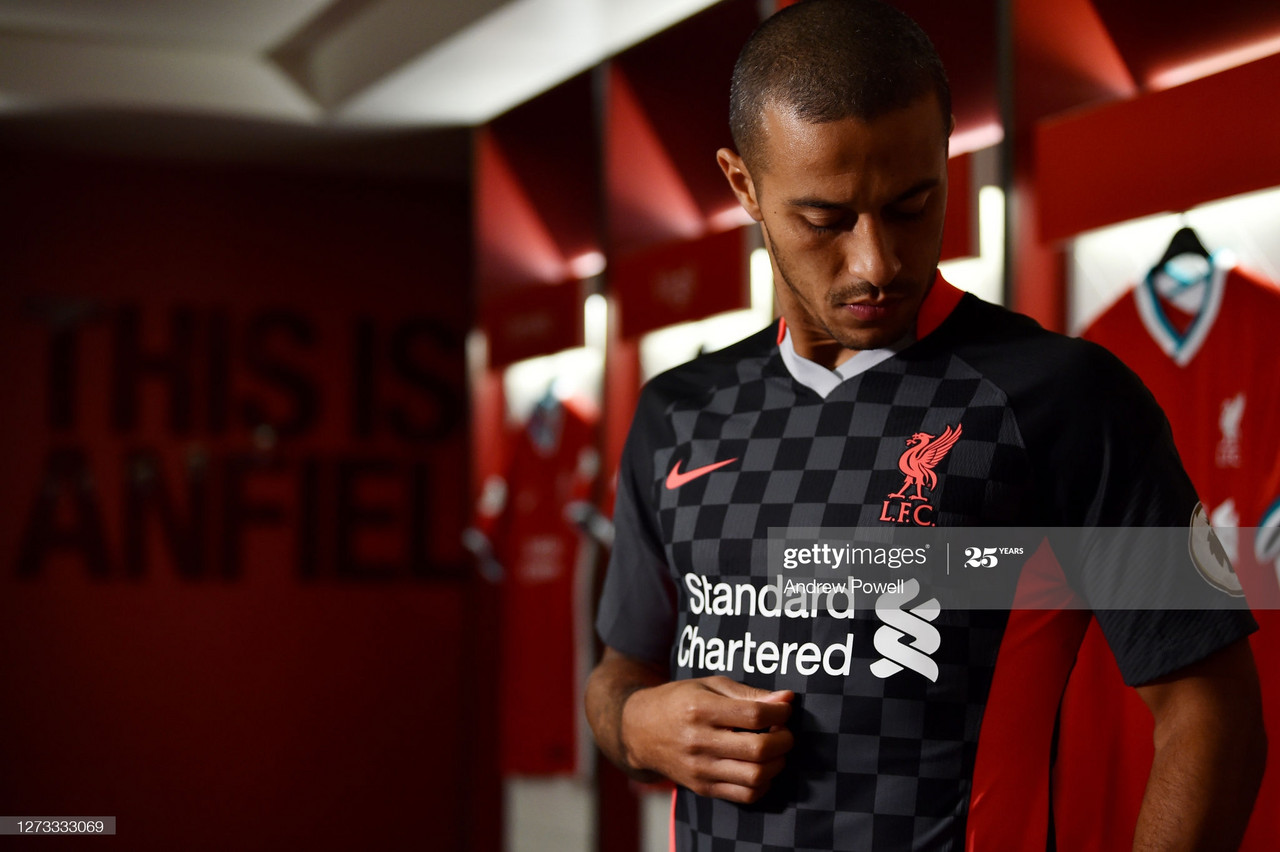 By Keifer MacDonald
On Friday, Liverpool delivered a statement of intent to the rest of the Premier League with the signing of Bayern Munich midfielder Thiago Alcantara, making it clear how serious they are about retaining their spot as England's top team come the end of the May.
The signing sees FSG yet again break their transfer mould in order to assure the team's trajectory is only going in one direction. Liverpool's moneyball strategy of 'buy-low, sell-high' seems to be something of yesteryear, as the Reds have now firmly cemented themselves as the pinnacle in any player's career-rather than just a stepping stone.
Thiago arrives for a reported £20million, with further bonuses to be applied depending on how successful Jurgen Klopp's men are during the Spaniard's stay on Merseyside.
With the deal boosting Liverpool's depth further and intensifying the competition for places at Anfield, the deal has its winners, and for every new face that walks through the door there are a few who will lose.
Thiago revitalises dressing room
The signing of Thiago has further strengthened a team that has won the European Cup and the Premier League in the past two seasons. It's fair to say as this squad goes through its peak years, there is certainly no harm adding a serial winner - and a current European Cup winner.
Thiago's presence will lift the dressing room, and with Liverpool being rather reluctant to bringing in new faces for the last 18 months or so, it will keep the squad fresh and hungry.
We've seen over the years how when some sides decide to keep the same core group of players for two or three years on the bounce, and they fail to add fresh faces, it can all go rather stale rather quickly.
Huge statement of intent to the rest of Europe
Liverpool's trajectory under Jurgen Klopp has been nothing short of astronomical. In his five years at the club, he's transformed how the club is perceived by those outside it.
Liverpool is now a palace where every player dreams of playing. The current crop of players have built their own history. There's no more asking new signings where they watched the magic of the 2005 Champions League final, trying to entice them into the club's deep history of yesteryear.
The success now captures their eyes as soon as they walk through the doors of Melwood.
This is a player who was playing his peak years at a side who are odds-on favourites to win their domestic league every season, to win their domestic cup and to almost certainly be playing in the latter stages of the European Cup. To voluntarily sacrifice it all to come to Liverpool and join Klopp's challenge is a huge statement.
One that will make the rest of Europe sit up and take notice.
Depth, depth and more depth

Liverpool have never had the riches of Manchester City or Chelsea, so naturally the drop-off between their first XI and their bench is very telling at times; in the past it's arguably been Liverpool's biggest Achilles heel. With the likes of Takumi Minamino and Curtis Jones becoming more and more acclimated to Klopp's demands as first-team players, Liverpool have suddenly found themselves with a seriously healthy battle for places amongst the midfielders- and that's without even mentioning the potential new contract for Gini Wijnaldum.

It also gives Klopp the option to be more flexible with his set up, the 4-2-3-1 has been used vastly throughout the summer. With Thiago able to play deeper in a '6' role as well as an '8', the deal offers Klopp some much sought-after squad depth just in time for Liverpool's most congested campaign ever.
Arrivals also means exits
Sadly, with footballers so desperate to play, especially with next summer's European Championships on the horizon, Thiago's arrival could open the door for some exits at Anfield this summer.
When Klopp spoke to the media on Friday ahead of Sundays encounter with Chelsea at Stamford Bridge, he confirmed that the arrival of the former Barcelona man would not impact the sales of any of his current squad.
''If it happens it has no impact on anyone's future in a negative way. Someone has to leave? No. No impact."
Although Liverpool may have been clever enough to raise funds elsewhere, with the likes of Wijnaldum and Alex Oxlade-Chamberlain facing further competition for that third midfield spot, it could be the trigger for them to go elsewhere to be playing football on a regular basis.
Klopp will no doubt be happy with the business Liverpool have conducted in the window so far, with the squad depth issue having been put to bed after so many years of struggling.