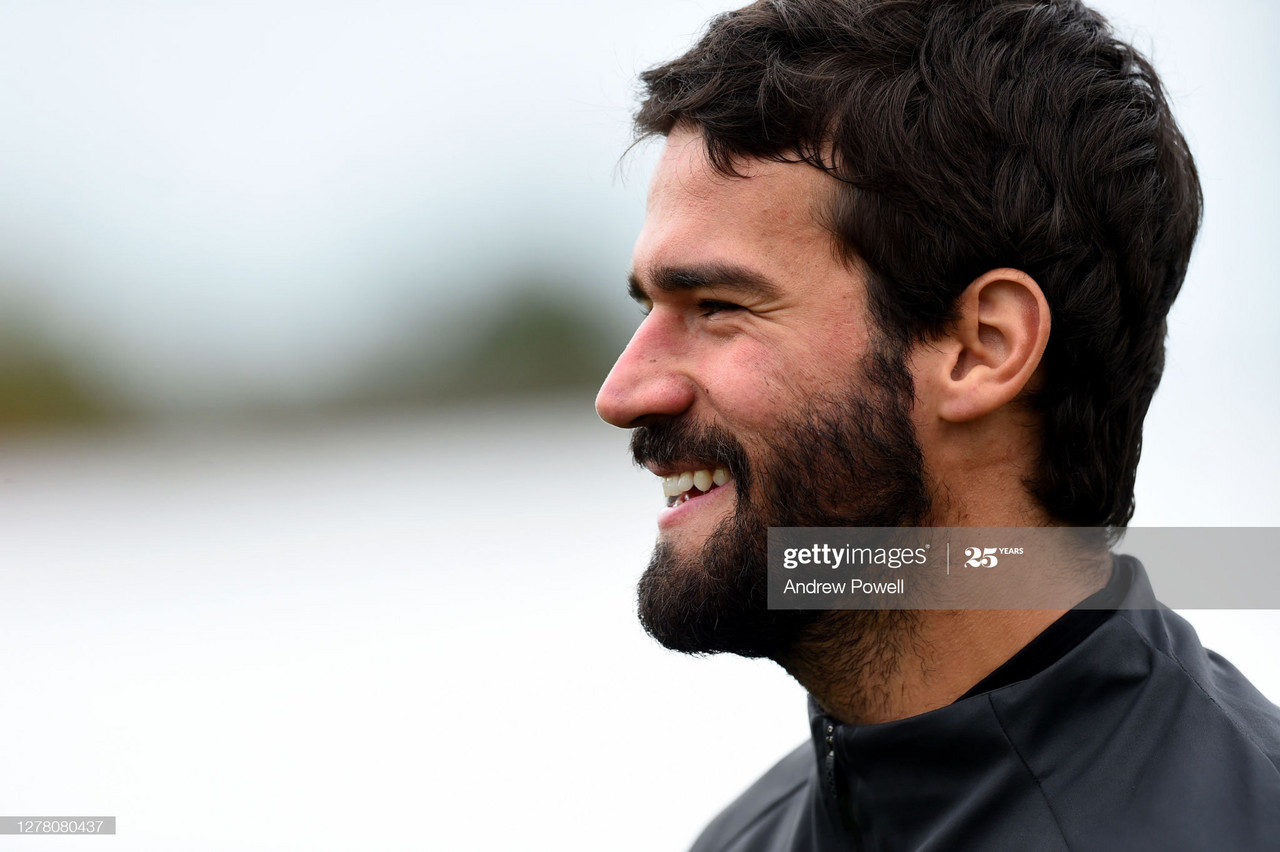 It was Alisson Becker who was summoned to face the European media this week, alongside manager Jurgen Klopp.
Alisson made his return to the Liverpool XI on Saturday evening for the clash against Sheffield United. It was a welcomed return as his deputy, Adrian, yet again, found himself in the firing line after some high profile errors .
The Brazilian was not suppose to feature until early November, Alisson explained what was behind his speedy recovery.
''I have the top physios on my side to accelerate the recovery process. Soon as the Dr was 4-6, I told him two or three max. He agreed and we just went for it. Just want to thank physios and fitness staff."
Alisson has had his fair share of injuries since he arrived on Merseyside, he explained how it's the worst part of the job, for any footballer.
''The worst thing for a player. It's part of the job, injuries. We try to avoid them and prevent them but sometimes they happen. It was a long 3 weeks, like 3 months. It's always hard because you want to help."
Saturday evening, was the first time he had played a Premier League game for Liverpool without Virgil Van Dijk in front of him. However, the Brazilian spoke highly of his compatriot, Fabinho- who is expected to continue to fill void of the Dutchman tomorrow night.
"We cannot deny we will miss Virgil. Fab is a great player. We don't need to change the way we play but we will miss him, he's one of the best in the world."
Tomorrow's game, will be Liverpool's first Champions League game at Anfield without fans. With Liverpool's home being prominent for its electric atmosphere when it comes to European nights, Alisson spoke about how the supporters play their part when present in the ground.
''We miss them [Fans] a lot on European nights at Anfield. We will miss that atmosphere. We are going in Premier League, so now for the Champions League the same. We feel their energy from their own homes."
It took a while, but Alisson was finally asked about tomorrow's game and whether he had any knowledge on the opposition.
"Honestly, we don't know too much [about Midtjylland]. The team meeting is after this so we will know more then. They have qualified for the Champions League and are doing well in their league. They have confidence to come here and believe. We focus on ourselves and what we can do."