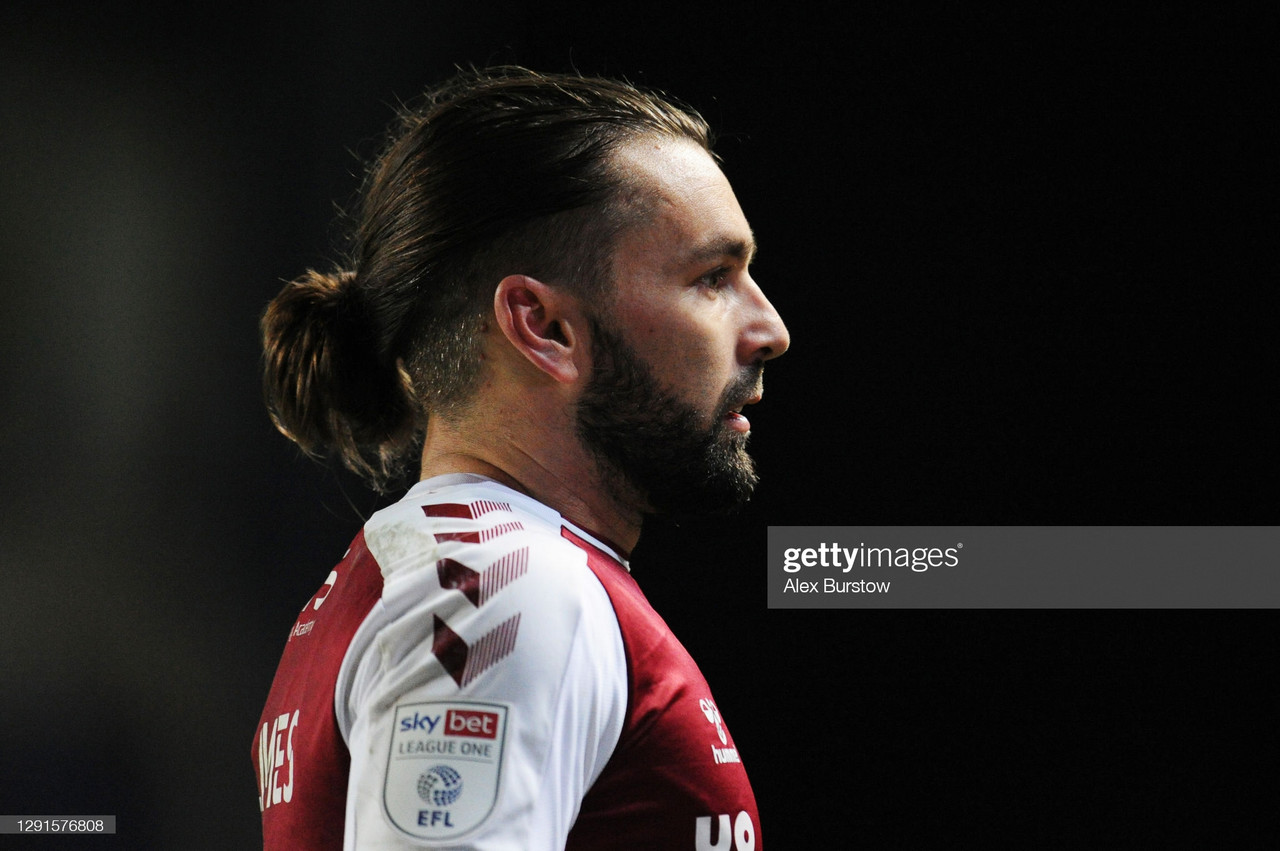 Southend United have signed winger Ricky Holmes on a permanent deal until the end of the 2020/21 season.
The 33-year-old, who has made over 300 appearances for various EFL clubs, started his career at the Blues academy before being released and joining Chelmsford City.
The veteran has since made appearances for six clubs varying from League Two to the Championship. Sheffield United and Charlton Athletic are just two of the more recognisable teams he has played for.
Since leaving League One side Northampton Town in January, Holmes has been training under the watchful eye of Mark Molesley and his coaching staff.
His professionalism and ability must have impressed the team as he has finally put pen to paper for Southend.
Now that he is officially a Blue, how will Holmes fit in to this struggling Shrimpers side?
How will he fit in?
Southend have been finding it difficult to score goals this season, finding the back of the net just 18 times in League Two, the lowest in the division.
The addition of Holmes is one that will add goals from the flanks with the winger scoring over 100 times in his career.
An experienced goal scorer is exactly what the Blues need and, although it is not the striker that Southend fans have been calling for, a player like Holmes will undoubtedly find the net at times when others in the squad would blunder.
In terms of competition, Holmes will be fighting against Portsmouth loanee Reece Hackett-Fairchild and youngster Terrell Egbri for a spot in the starting eleven.
Egbri is due to return from an injury soon but will be lacking match fitness whereas Hackett-Fairchild has impressed in his eight matches played so far, getting a goal and an assist.
Although the winger has been an exciting watch, the signing of Holmes is one that will likely make Hackett-Fairchild an understudy. The 33-year-old will bring another calm and collected body on the pitch at a time where Southend so desperately need guidance to a path to safety in the EFL.
At such an experienced age, it is unlikely Blues fans will see Holmes starting every week; however, the choice between himself, Hackett-Fairchild and Egbri is one that gives Molesley a quality option on the right wing most weeks.
The reaction
Speaking to Southend's website earlier today, Holmes expressed his delight to sign for his boyhood club, he said: "It's great to sign. It's been a good week of training with a game in there as well to show that I'm fully fit and I can't wait to get going on Saturday."
The match Holmes is alluding to is a behind the doors game at the start of the week where Holmes provided an assist to striker Brandon Goodship.
Holmes grew up in Essex and supported Southend as a child, meaning that signing for the Shrimpers comes with an extra layer of excitement.
"It's been known for years that I support Southend, I'm from the area and one day I said I'd hopefully come back after getting released as a kid, and thankfully it's happened.
"When you come back to your local club, especially the one that released you as a kid, you've always got a point to prove and I managed to do that a few times."
The Blues host Bolton Wanderers this Saturday at 15:00 GMT where Holmes will be hoping to make his official debut.
"Now that I've got the shirt on, I'll hopefully score a few goals and get the assists we need to start winning games."
Now that Holmes is officially a Blue, Southend fans everywhere will be praying he is one of the final pieces of the puzzle for a team that can clinch safety in League Two.