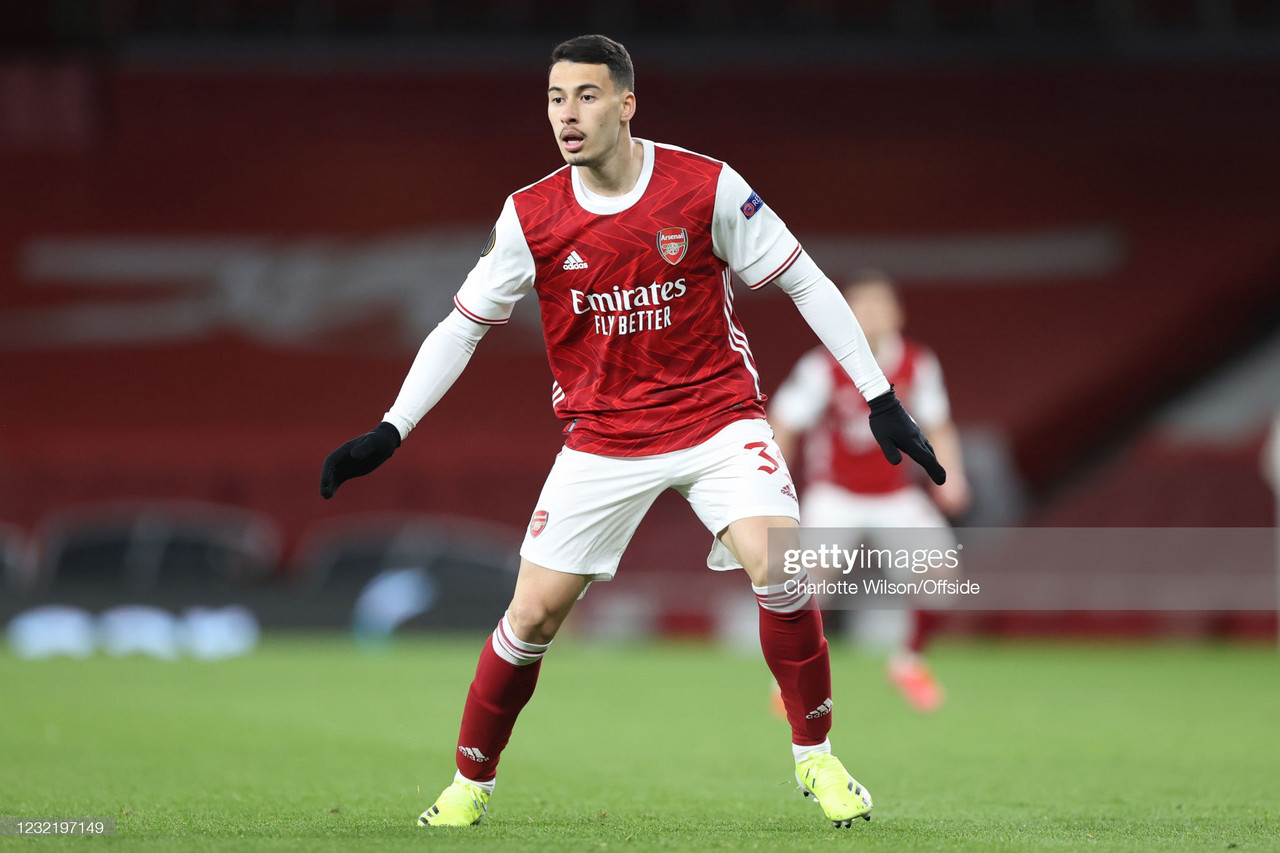 A 93 minute Tomas Holes header brought Arsenal back down to Earth after it cancelled out Nicolas Pepe's opener.
After Cedric and Gabriel Magalhaes gifted a corner, Slavia Prague took their opportunity with great conviction, scoring a crucial away goal.
However, Arsenal could have been two, three or even four goals up. Bukayo Saka missed a first-half chance, curling the ball just wide of the post.
Alexandre Lacazette lifted the ball onto the crossbar, a chance he really should be scoring. Pierre-Emerick Aubameyang also piled onto the Gunners misery as he failed to keep a left-footed shot on target.
Mikel Arteta made his substitutions in the 78 minute, which has been deemed as too late by many fans. Others are questioning the starting line up, should Arteta have utilised Gabriel Martinelli?
Space in behind
Prague were holding a very high line, almost inviting Arsenal to make the runs through. This just wasn't being done consistently though. Saka had the first go, being played through by Rob Holding, nevertheless he could not curl the ball into the far post.
Lacazette had one chance too, nabbing the ball off of a Prague defender but he failed to hit the target.
This would have been a match that Martinelli could have excelled in. His passion and drive is clear to see and the space for his direct runs would have given Arsenal the outlet that they needed. Lacazette just wasn't offering enough.
Martinelli has a calmness around him, a composure when he is taking his chances. At the moment none of the other Arsenal forwards can boast this feature. When you are in a European quarter-final, you must be scoring these opportunities.
Next week's line up
For the second-leg, I feel that Martinelli should make an appearance, whether this be starting or coming on as a substitute. Arsenal must score and his energy could be what is needed to help lead the comeback.
We saw this work in the first-leg when Pepe came on, his directness led to a goal. This is something Martinelli could provide too. The Brazilian could make his mark on the wing, leaving space for captain Aubameyang to start in striker. Arteta has a lot of options to choose from.
It is no secret though that Prague will look to sit back and defend what they have. This could be a problem for Martinelli if he is to start, as the space that was in the first-leg would not be there.
Whatever the line up, there is one thing for certain, the Gunners will need to come out with all guns blazing. An away goal is now a necessity and Arsenal are now staring down the barrel of elimination.