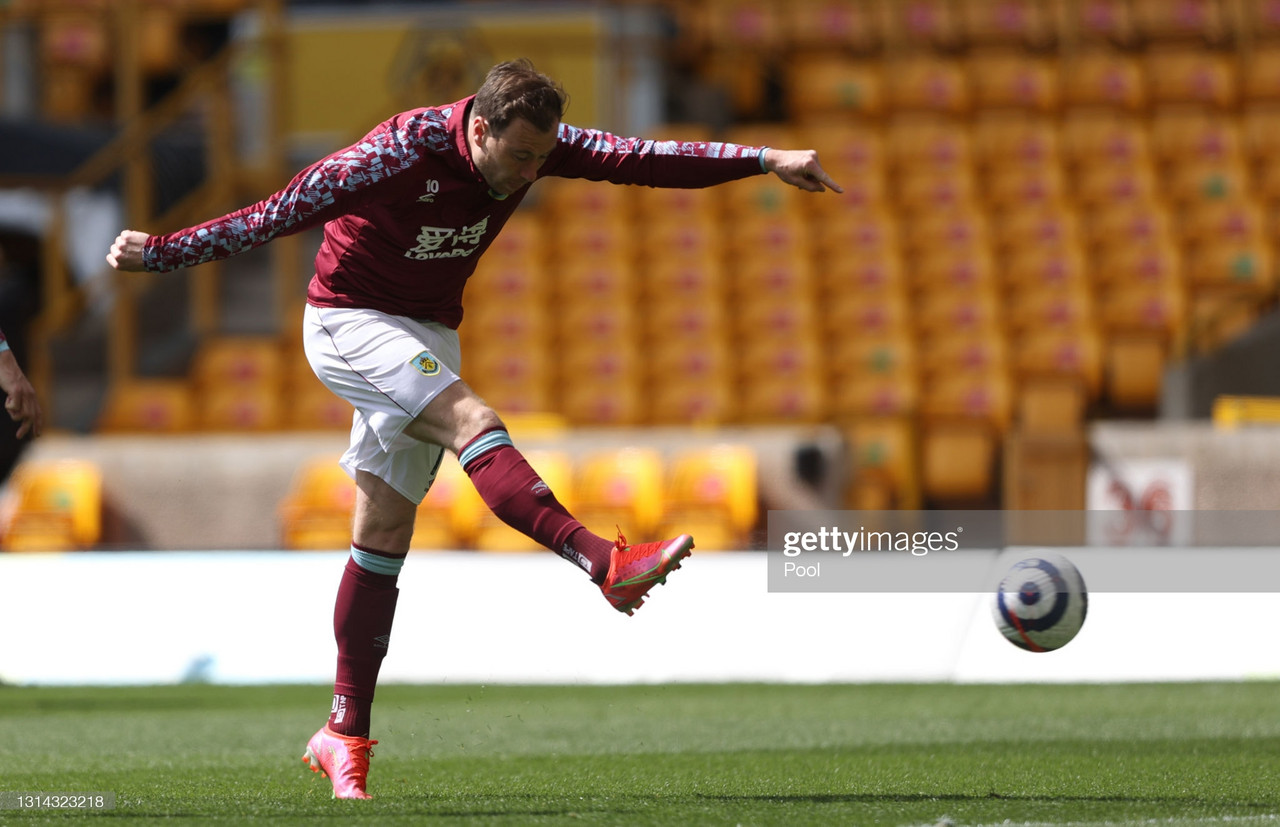 Burnley forward Ashley Barnes has been arrested for drink driving and many people are throwing the book at him. Quite right as well.
An average of 666 people are killed from drink driving in Britain each year. 3,551 others, on average, are left seriously injured. These are figures that every drink driver should have to see. Drink drivers are selfish and need to be punished.
The law states that a drink driver in the UK can get up to six months imprisonment, a hefty fine, and a driving ban for up to one year.
Barnes has been hit with the full and justifiable force of the morality mob. There is no getting away from the fact Barnes has committed a disgusting act and he cannot complain about any punishments that come his way. However, severe punishments have not been forthcoming for other footballers who have committed similar sins.
Privilege
In the first UK national lockdown, Jack Grealish crashed his car whilst over the limit and that incident quickly got pushed under the rug. Drink driving is bad enough on its own, but to do it during the first national lockdown is even more reprehensible. Everybody was told to stay at home to save lives and protect the NHS and Grealish thought it was appropriate to go for a joy-ride.
Aston Villa supporters were quick to forgive their talisman. He returned to action when the season resumed last June and he hasn't looked back since. Many England supporters are clambering for him to make Gareth Southgate's squad for the European Championships.
Barnes deserves punishing but punishments have to be consistent. Drink driving should be met with severe penalties across the board. It is unfair to think that others who have committed similar unlawful acts will get away with it because of their on-the-pitch actions.
People cannot call for Barnes to be sacked if they want to see Grealish representing England in the summer. The argument that the Grealish incident was last year is irrelevant because the Villa man never received any on-the-pitch suspensions.
Barnes deserves a big punishment. His behaviour has been unacceptable and it brings shame to Burnley Football Club. However, before people write him off the face of the earth, remember that many footballers have avoided excessive punishments because of their reputation.
Hugo Lloris, Wayne Rooney and Roberto Firmino have all been caught drink driving and no contracts were ripped up. Kyle Walker, Sergio Regulion and James Maddison have all broken social distancing regulations at parties in the middle of the pandemic, putting lives at risk by potentially spreading the coronavirus.
If you're a key player then people will have your back. Paint everybody in the same boat with the same brush or severe punishments will have no legitimacy.