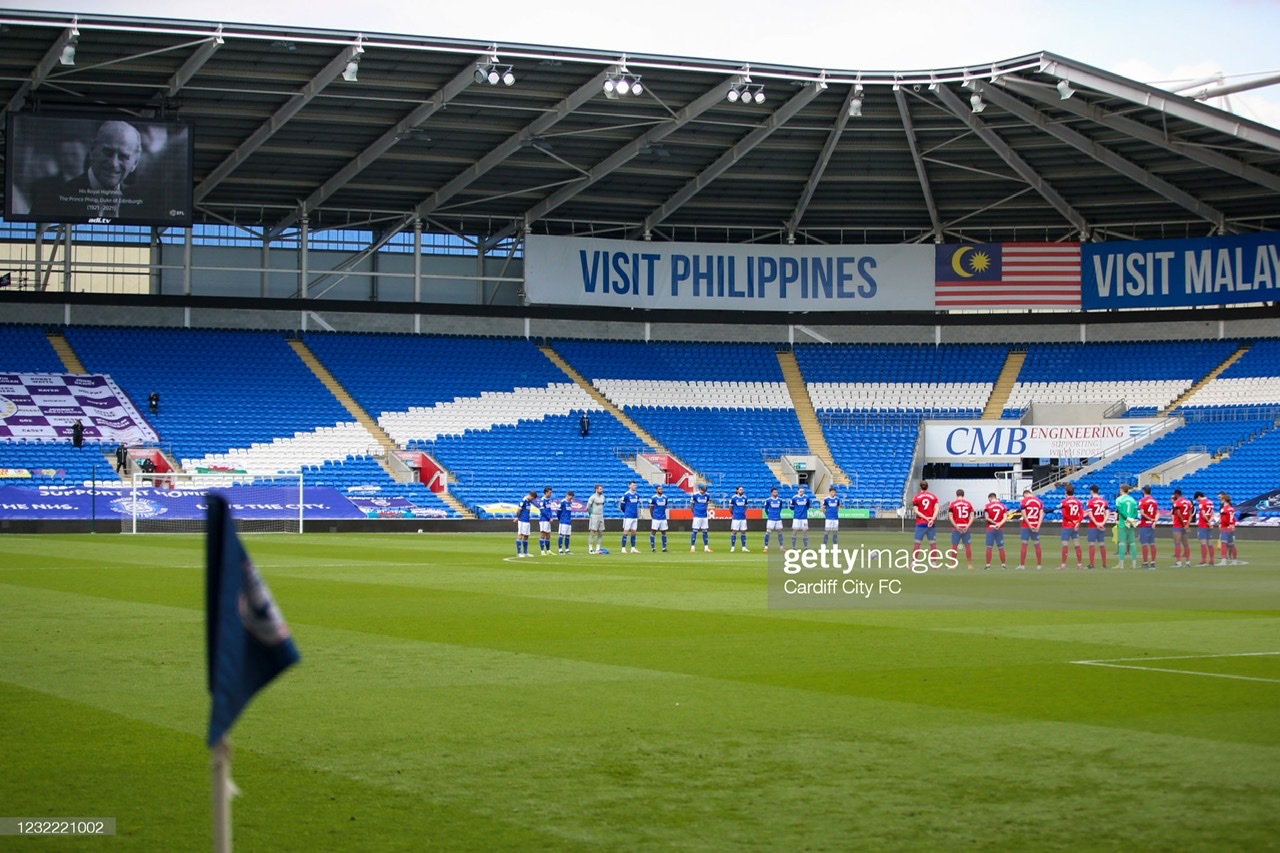 Cardiff City supporters have seen their prayers answered in recent years with the construction of a much more transparent pathway from age group football to the first team fold, and they will now be wondering who else can follow on to keep the developing tradition going.
Former boss Neil Harris initially looked to implement youth team players into the senior game with Cardiff, a philosophy which Mick McCarthy then maintained following the former's exit in January. Heaps of work have been pledged towards bolstering the club's academy and ensuring that younger players have an attainable end goal to push towards, and now, the rewards are being reaped.
In particular, this newly-administered vision has birthed the rapid trajectory of gifted midfielder Rubin Colwill, who earned a shock place in Wales' EURO 2020 squad following a series of impressive displays at the end of the prior campaign and is now waving the flag for the almighty effort that has been done to rejuvenate the City youth system.
And while it appears the 19-year-old will have a big part to play ahead of McCarthy's promotion mission, here is a look at the upcoming prospects that could emulate the success of last season's breakthrough stars.
An integration to the rigours of EFL Championship football looks imminent for Cardiff's young forward Isaak Davies after earning rave reviews for his performances with the club's academy.
He is a real livewire striker, capable of running the channels and adopting a relentless pressing energy to help his side retain possession. They are traits that are clearly well-liked at the club, hence the onus placed on their goal-getting candidates last term.
Davies, a Welsh youth International himself, featured in number of matchday squads for the Bluebirds and was even set to debut in their season finale against Rotherham United, only missing out through a last-minute injury.
Thankfully, his development has not been hindered and all signs suggest that he will continue to stake a claim in McCarthy's plans.
It is also interesting to note that Davies, along with Colwill, instantly caught the eye of McCarthy and both saw their burgeoning potential rewarded with a new deals just weeks after he took the helm. The fresh contracts will keep the pair at the club until June 2023, and Davies will be hoping to echo Colwill's ascent and prove just why the club have granted him trust.
Environments and education are always integral to how a young player develops in football, too. It is essential that they have the right players around them to help build their game and, for Isaak Davies, that sentiment really does come to life.
Fellow hitman Kieffer Moore is renowned as one of the most potent centre forwards in the division and his own graduation of challenging trials and tribulations throughout his career have forged a know-how that can be transmitted upon the new crop of youngsters, including Davies.
The club's new striking recruit James Collins could too weave a positive influence on Davies through his vast experience, not only in the Championship, but across the footballing ladder.
Equally, diminutive wide man Kieron Evans is also held in a strong vein within the Welsh capital and will no doubt be harbouring ambitions of testing himself on the second-tier platform.
Although a first-team debut still awaits, Evans appeared on the bench six times in total and did so under two separate managers, both envisaging the Welshman as someone who could benefit from the experience and speaking volumes of the regard he is held in.
That regard could soon pay dividends. At the time of writing, Josh Murphy and Gavin Whyte present Cardiff's only two options for width going forward, and though the dearth of options in that area of the pitch has materialised as a cause for concern among the City faithful, it may just pave the way for Evans to announce himself.
Three wingers have already departed South Wales following the conclusion of the 2020/21 campaign, with loanee duo Harry Wilson and Sheyi Ojo both heading back to Liverpool, whereas veteran Junior Hoilett saw his deal expire after five years of service.
It is yet to be seen if events later into the window will force McCarthy into making additional changes to his squad. The ex-Wolverhampton Wanderers boss recently issued a key ultimatum on Cardiff's transfer window.
"We're not going to get any new faces in, to be honest with you," McCarthy told WalesOnline when asked about the possibility of further signings.
That could soon change, but for the moment, Evans' prospects next season certainly look optimistic.
Pre-season provides an invaluable opportunity for managers to assess options, craft a blueprint and for players to build up momentum. It also supplies the chance for players to emerge and give some food for thought that, perhaps, was not anticipated.
Tom Davies looks just that player.
He is yet another who is expected to thrive as a result of McCarthy's willingness to promote from within, and his showings in various pre-season outings led to the City boss hailing the prospect as 'excellent'.
"Some of the performances from the kids, certainly Tom Davies at left-wing back, were outstanding. I thought he was excellent," McCarthy stated to WalesOnline following two 60 matches against Cambridge United, where Davies featured in Cardiff's opening 2-0 defeat to The U's.
McCarthy values the sheer importance of entrusting the youth, especially given the current climate which has harnessed finances throughout the English Football League.
"Some people get a chance and take it. Others get a chance and find it hard. But it was a good performance from him", continued McCarthy.
"It is certainly an opportunity for Tom. Bearing in mind Joel Bagan is our left-back, wing-back, whatever you want to call it. Ryan Giles can as I said compete for that.
"It would be lovely to have another one. A younger one. One you could put in the team and rely on.
"And Tom did his chances no harm at all."
Davies will be eager to pursue a spot in the first team ahead the upcoming campaign, where Cardiff's season begins at home to Barnsley on August 7, and he will face plenty of competition, though it has been proved that McCarthy will not hesitate to introduce a youngster he believes to possess the vital tools.
Club stalwart Joe Bennett departed after his current deal ran down, leaving a gaping hole in the left wing-back berth. New loan signing Giles was brought in from Wolves and will be keen to make the position his own, although his attacking quality could see him utilised further upfield.
Meanwhile, Bagan is returning from injury and there is a school of thought that if Giles is to be deployed higher up the pitch, that spot in the team could be owned by the towering young defender.
You also have Ciaron Brown, who, despite Middlesbrough boss Neil Warnock's public admission of interest in a potential reunion between the two, is still an option there. Due to long-term injuries to Bennett and Bagan respectively towards the back-end of last season, he spent time shunted out of his more-familiar central territory to fill the void on the left side of defence.
But, if Davies can continue his encouraging auditions against Cambridge and later in a 2-2 draw with Exeter City, there is no reason why he can't pressure the two for a starting position.