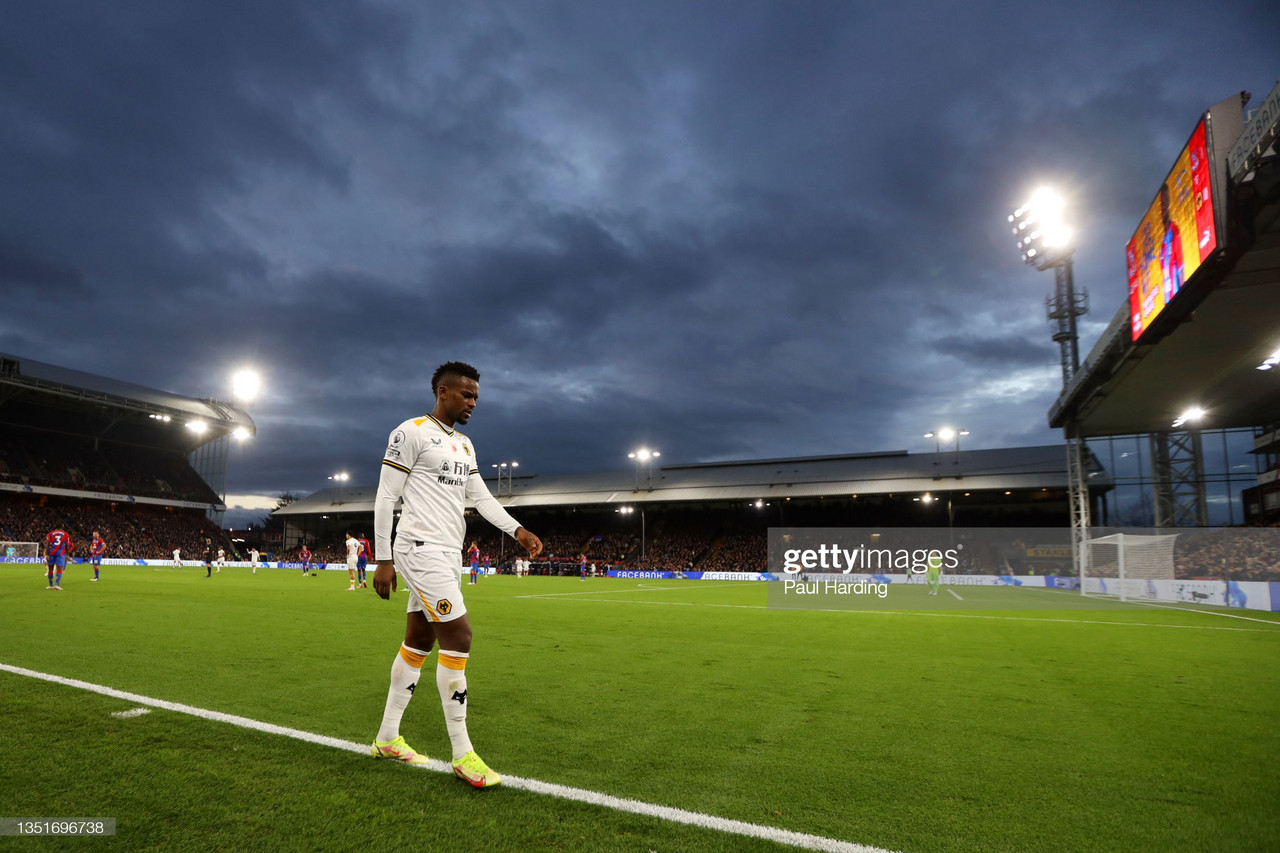 Wolverhampton Wanderers and Crystal Palace share a similarity in the shift in manager over the summer, with the respective sides transitioning from a pragmatic approach to an incentive on forward-thinking football.
With Bruno Lage replacing beloved compatriot Nuno Espirito Santo at Wolves, and Patrick Viera taking the reins from the retired Roy Hodgson for the Eagles, both outfits have relished a successful start after implementing fresh philosophies.
But when the pair contested at Selhurst Park it was Palace who emerged victorious; Wolves had gone five matches without defeat in the Premier League - winning four - but failed to replicate the elegance that has complimented the recent fine form.
A lack of identity on the day and an inability to effectively sustain possession in key moments proved the downfall as Viera's men moved up a gear in the second half to leave as 2-0 winners.
Wolves suffer lapse after five without defeat
Three 1-0 defeats in succession commenced the Lage era in Wolverhampton. Leicester City, Tottenham Hotspur, and Manchester United all emerged victorious but the manner of the defeats certainly evoked confidence.
In all three matches, Wolves offered a promising glimpse into future endeavours with an upturn in shots on goal and forward thinking, in comparison to the previous year.
Prior to the fixture against Palace and following the initial maiden period, Wolves had experienced a solitary defeat to Brentford across seven games and had cultivated a cohesive dressing room atmosphere.
The club sit in eighth place after the setback and remain one point away from European contention; there is no need to panic.
The manner of the loss is disappointing but there is plenty of time to rectify the result and continue to forge a successful season.
Isolated attack
Wolves offered very little in terms of offensive drive through large parts of their fixture against Palace; despite starting the day four points clear of their opponents, Lage's side failed to exhibit any meaningful pressure as they succumbed to defeat.
Raul Jimenez latched onto the ball to divert a header safely into the hands of Vincente Guaita in a rare opportunity in a timid first half.
Late on, Joao Moutinho teased the goal with a driven effort from a free-kick with the only other shot on target all game; Wolves have prided themselves with attacking intent this season but failed to deliver on this front at a raucous Selhurst Park.
Palace deserve respect for their success in subduing their opponents on the day, taking control in the second half to incisively deliver against the hapless Wanderers defence.
A lack of identity and riled temperatures contributed to a below-par day, one that Lage will indeed be hopeful to rectify after the international break as Wolves return to the Molineux to face high-flying West Ham United.