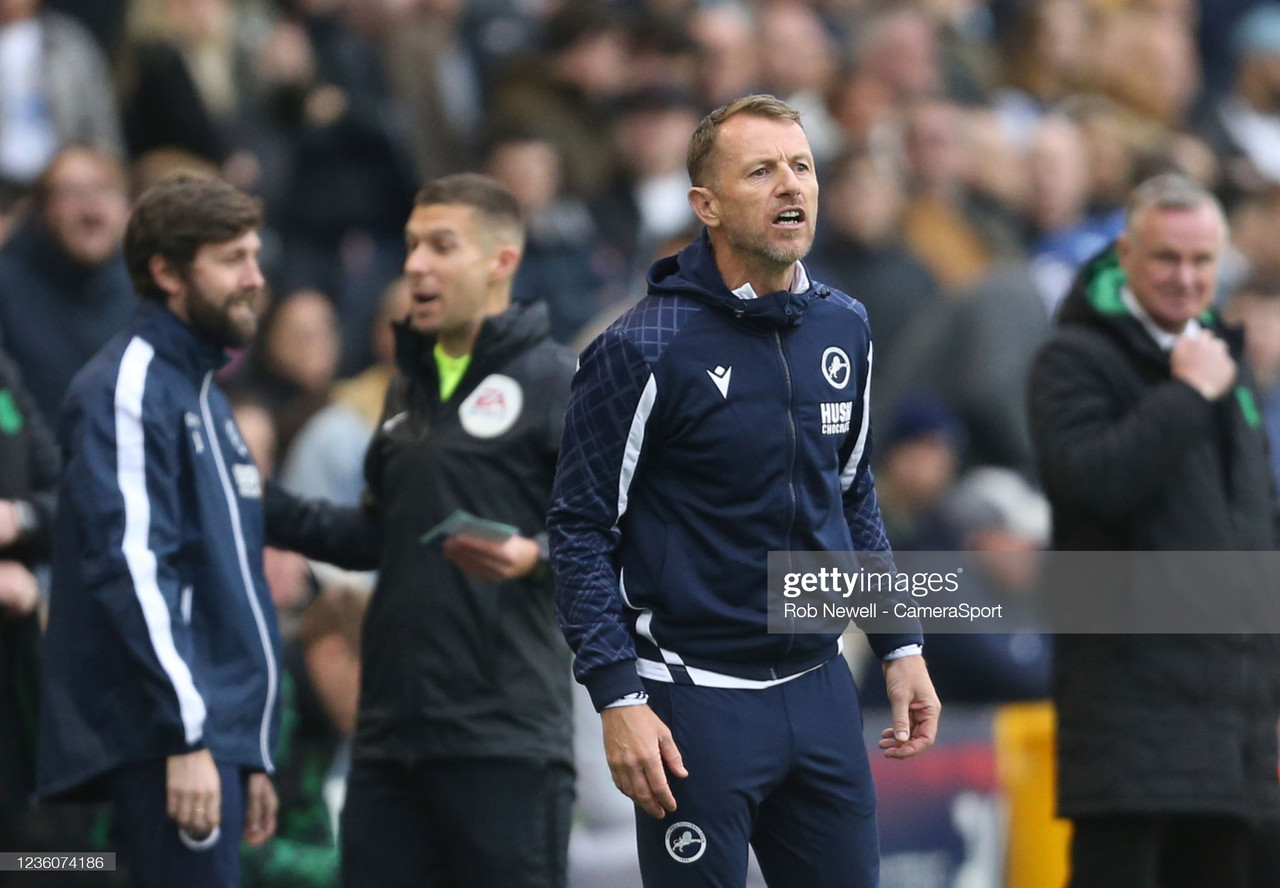 Gary Rowett was left disappointed by his side's performance at the MKM Stadium as his Millwall side lost 2-1 to Grant McCann's Hull City side. Despite pulling back level just before half time, the Lions conceded early in the second half and couldn't find a way through the stubborn Hull City defence.
The home side had Goalkeeper Nathan Baxter to thank, as well as numerous different players in Black and Amber who cleared the ball off the line no less than four separate occasions.
Whilst opposing manager Grant McCann will have been delighted by the result, Rowett will come away from East Yorkshire probably feeling that his team deserved to take something from the game - particularly considering the fact that Millwall had most of the possession in the last 20 minutes of an exciting encounter between the two sides.
"Disappointed", said Rowett after being asked how he assessed the game. "We played so well against Bournemouth in the week. You have to make sure you do all the right things in your team shape – slightly different formation today but I don't think we did quite enough to win the game".
"We created chances, but didn't take them"
"You've got to take your chances and be ruthless, we didn't do that today," said the Millwall manager. "We didn't pick Honeyman up from deep and we don't do our jobs properly for the second goal. We created chances but didn't take them. Hull dealt with most things we threw at them.
"There was hardly anything in the game today"
Rowett was quick to point out that his side are positive going forward - creating numerous chances - but their Achilles heel is not converting the opportunities they make. He addressed this numerous times in his press conference and admitted it is hurting his team.
"We are creating lots of good chances but we aren't finishing them," he moaned. "We need more of a clinical edge to us. Didn't think there was hardly anything in the game today. I'm not saying Hull didn't deserve it but it wasn't quality that lost us the game."
On trying to get a positive result from the game

Rowett defended his approach to the game, saying that they could have played defensively to get a point but he wanted to be more open to try get the win away from home. "We've not had enough players scoring enough," he said. "We are a good side but we want to be a really good side. We could have come here to get a point but we took a risk.
"People have got to step up and take these chances", he said when questioned about what needs to happen to change their current run of form. "We've got to work a little bit harder. We've got to do the business – it's only that little bit of quality we need".
"It's an incredibly tough division"
"We've been excellent away from home," he continued. "We have to keep clean sheets but we haven't scored enough. The difference is can we take the chances. We don't want to leave ourselves open and become an average team. We just didn't go about the game in the same way as against Bournemouth."
"It's an incredibly tough division," Rowett admitted when he was asked if it was the case that there are simply no easy games in the Championship. "I think today we disappointing from our point of view but we have to move on quickly. You have to accept why you lost and do something about it.
"I think we've drawn games we should have won – could we have done more today?" he finished. "Yes, we could have done."