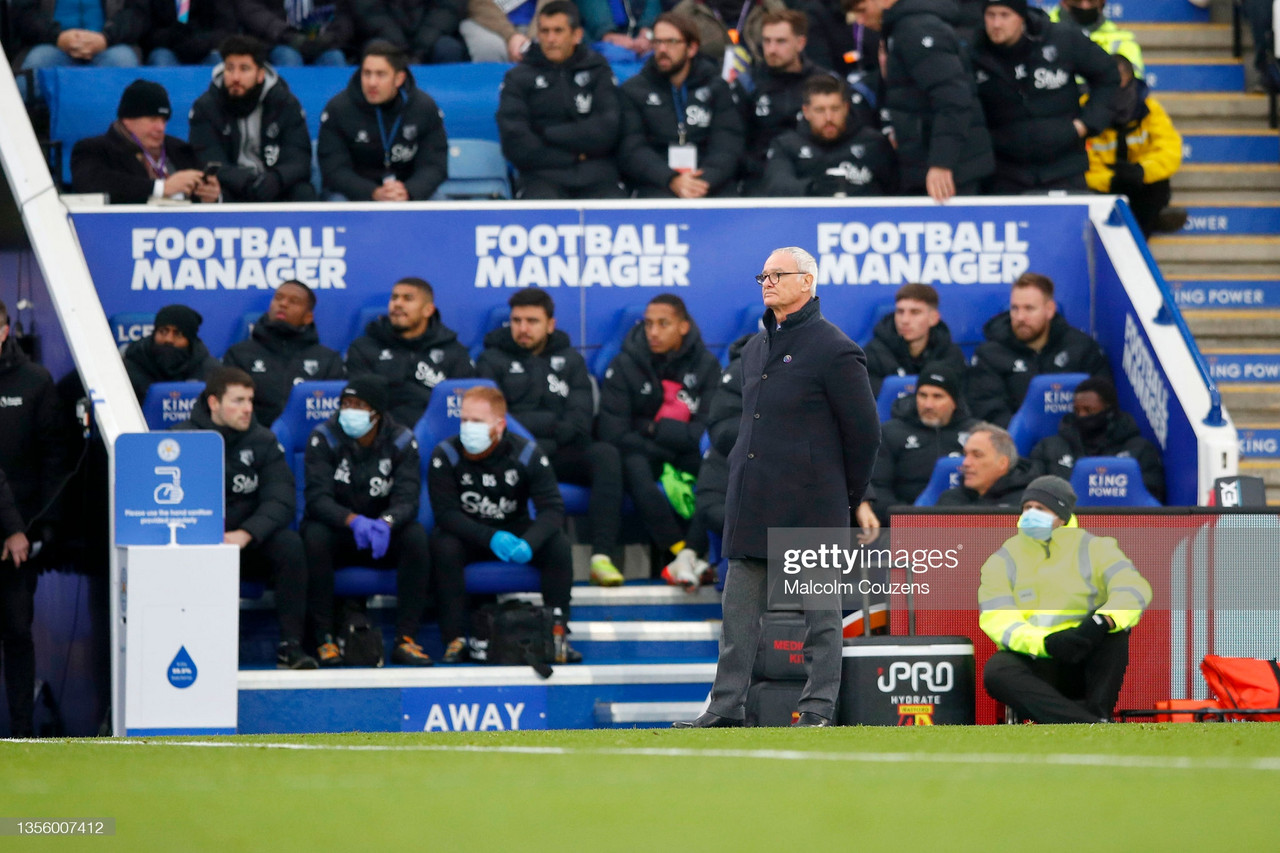 Claudio Ranieri received a hero's welcome this afternoon as he returned to Leicester for the first time as Watford manager since taking the Foxes to the Premier League title in 2016 but the reception was dampened by defeat in the snow at the King Power Stadium.
Brendan Rodgers' Leicester side won their first Premier League match in over a month with a 4-2 victory over Watford in snowy conditions thanks to goals from Jamie Vardy, James Maddison and Ademola Lookman.
Small steps for Hornets
After the game, Ranieri was keen once more to focus on the progress his side are making,
"I'm positive because it's important the team tries to create chances to score the goals - of course we have to be focused in some moments of the match because we conceded four goals and it wasn't so good, we can do better. At the end of the match, they won because they were more aggressive and more determined than us.

I'm very frustrated but if you imagine we are working together for one month and a half, I'm satisfied.
Fighting spirit
Ranieri did, however, admit he wants to see more fight from his Watford side,
Okay, there was something no good but I speak with my players and the more important thing in my opinion was they were very very aggressive and we today weren't.

This is the balance of the match. If we were determined we score, not all the chances, but a lot of the chances, we would score the goals... The key was that Leicester's players were more determined that us. I don't like this. I want my players to fight a little more."
Heavy-going for both sides
Of the playing conditions, Vardy best summarised the challenge faced by both sides,
"[It was] horrible to play in. You have snow on your boots and feel heavy.

I have not witnessed a game like that before. I couldn't see anything. But it is the same for both sides."
Christmas conditions came early
However, Ranieri refused to use the conditions as an excuse for his side's defeat,
"It was a Christmas day condition but that's okay. The two teams played, fought and everything was good. Sometimes it could happen in England, but it wasn't the pitch, we lost because we made mistakes and Leicester scored the chances they had. We didn't score our chances.

If you see the match we created more chances than Leicester, but they scored the goals and we didn't score ours."
Ranieri will be hoping that Watford take their chances in midweek as they welcome high-flying Chelsea at Vicarage Road before Manchester City in a week's time.
For Leicester City, they travel to Southampton and Aston Villa in the next week as they look to use this victory as a springboard for their season.