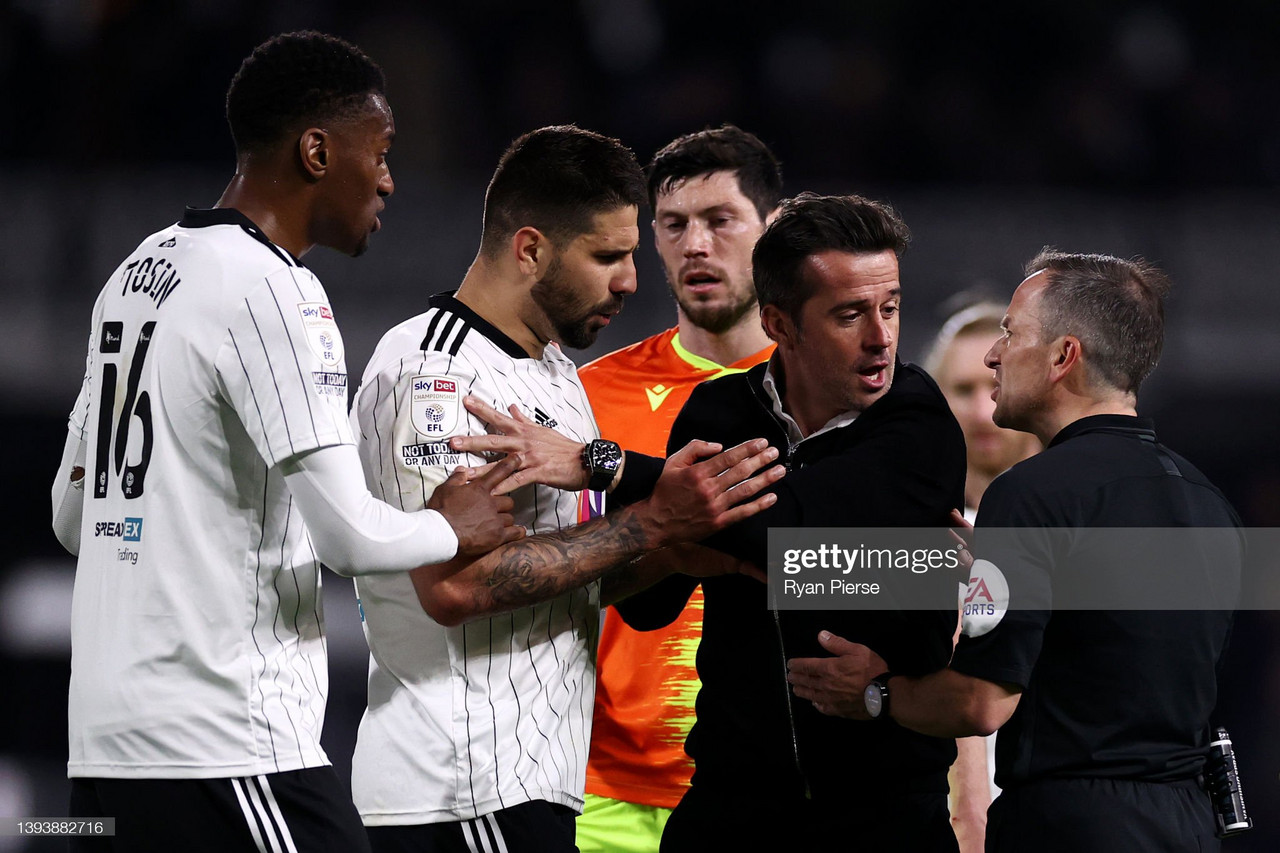 Premier League-bound Fulham squandered the opportunity to claim the Championship crown on Tuesday evening as they suffered defeat at home to fellow promotion chasers Nottingham Forest.
The enthralling, evenly matched contest between two of the second-tier's most formidable sides was ultimately settled by Philip Zinckernagel's goal just 15 minutes in. The Whites pushed thereafter, particularly in a second-half in which they had their visitors pegged back for the majority, but the equaliser remained elusive.
Head coach Marco Silva addressed the media after the match — these were his most noteworthy quotes.
On what went wrong
With 99 goals in 44 league matches so far, Fulham registering a duck in front of goal is an extreme rarity — this was just the fifth time it's happened so far this campaign. It shows either that the league's leading scorers had an off-day or that the defence tasked with marshalling them played out of its skin. In this case, both were true.
The Forest back-line should be credited for their resolute, domineering performance but Silva was dissatisfied with his side's approach play on the night which, ultimately, he held accountable for their failure to score.
"The result could've been different: we created more chances, we had everything more apart from the goals. It was not a good performance at all, we rushed and didn't have enough patience to play our own way. In certain moments we didn't do the basics."
On the first-half
Silva hinted that knowing this was their chance to seal the Championship crown might have impacted his side's performance here, particularly in the first-half as news filtered around Craven Cottage that 2nd-placed AFC Bournemouth were losing at Swansea City.
There was certainly an element of distraction or absent-mindedness involved in the mix-up between goalkeeper Marek Rodak and centre-back Tim Ream which allowed Zinckernagel to nip in and poke home from close range.
"We have to control the game in your way, to be more balanced, don't rush and lose the ball so quickly. The first half we did not do that. They score in one moment and at this level it can happen."
On pushing after the break
The first-half had been an even and slightly untidy affair, and Silva explained how he and his side adapted in order to seize control of the encounter in the second period.
The head coach also implied that, with other recent home games against Coventry City, Huddersfield Town and Blackpool also transpiring in similar fashions, there may be an underlying problem emerging for him and his team to resolve.
"We spoke at half-time, told them to be more patient, to keep the shape," said Silva. "Unfortunately we didn't score but it's a moment for us to learn and understand why the last few home games we have been more open than normal."
On Forest's goal
After being sent off in a heated conclusion to the weekend's table-topping clash with Bournemouth, Silva was expected to be on best behaviour here — however, Zinckernagel's goal tested his temper.
The 44-year old and assistant Luis Boa Morte were desperately pleading their case to the fourth official that Sam Surridge had fouled Neco William in the build-up to the opener, however their appeals were in vain.
"I am really emotional on the bench, we all are, and tonight it was our fault and we look at ourselves. But before the goal it was a foul on Neco Williams."
On the pressure of the situation
Fulham have lost three of their last five matches, a worrying run which is doubtless nothing to do with suggestions that the squads' minds are already fixated on the summer break — they still have the second-tier crown to play for and, therefore, distraction rather than indifference appears to be the problem.
Silva stated his desire to get to the root of the problem in order to ensure the Whites end their formidable campaign on a high and, ultimately, with the Championship trophy to show for it.
"We didn't perform at our best level but I don't see a reason to be under pressure," he asserted. "To play to get promotion or to win the title in one competition is the best pressure in the world. If you can't deal with this pressure, something is wrong. I will speak with our players in the next training season as I don't see any reason for us to be so anxious with the ball."