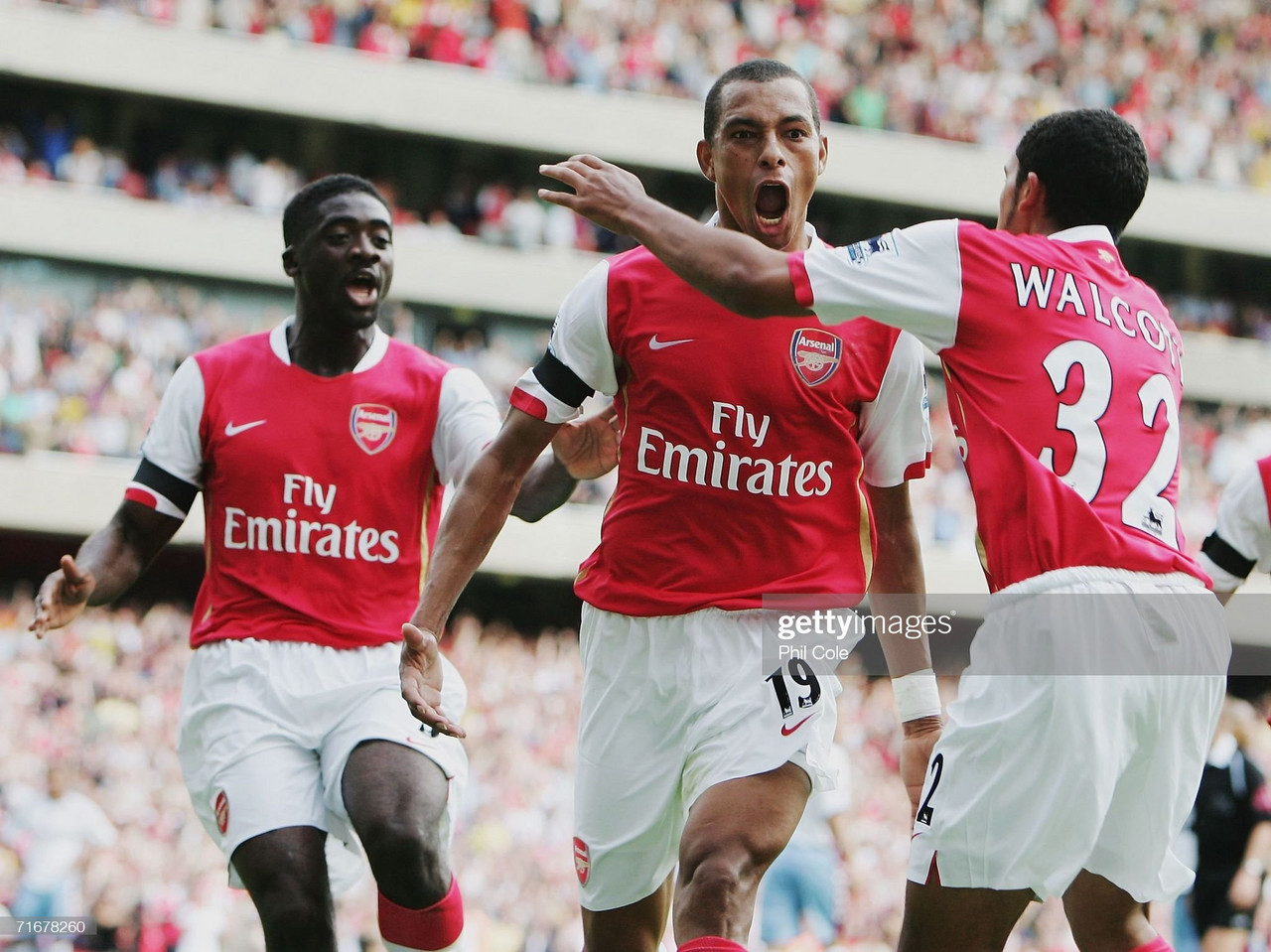 Arsenal legend Gilberto Silva has opened the door to a potential return to the club where he enjoyed a successful six year spell.
The 46-year-old was part of the famed title winning 'invincible' squad in the 2003/2004 season, and also won two FA Cups and two Community Shields during his time at the Gunners.
During his 243 Arsenal appearances, the Brazilian World Cup winner crossed paths with another Gunners legend, Theo Walcott.
Silva was full of praise for his former teammate. However, he believes that Walcott's move to North London came too early in his career.
Potential Return
Despite leaving the club in 2008, Silva remains well liked by the Arsenal faithful.
With former players such as Mikel Arteta, Edu Gaspar and Per Mertesacker all currently holding key positions at the club, Silva refused to rule out a potential return of his own.
"A return to Arsenal could be on the cards one day" he said.
"You never know. Arsenal is a place where I feel at home any time. I love the club, I feel really comfortable, it is like coming back home.
"It depends [a return] as I am working on several different projects which are personal to me.
"Arsenal has a special place in my heart and any call from Arsenal is something I would always answer positively.
"I don't want to create any speculation, because if it is going to happen in the future it will happen.
"Right now I am just a supporter and content to watch from the outside."
During Silva's last two years at Arsenal he played alongside Walcott, who joined the Gunners for an initial fee of £5million from Southampton in 2006, at the ripe age of 16.
Walcott went on to spend 12 years at the club, making 397 appearances and scoring 108 goals, as well as winning three FA Cups and two Community Shields.
Speaking on the move, Silva thought that it could have been too much too soon for Walcott.
He said: "Walcott's move to Arsenal may have come too early.
"When he came to Arsenal, there was so much pressure on him and he was such a young guy - but he was nice and such a good guy.
"Everyone embraced him when he arrived - the players, the staff, the management - but it is not easy to come to an environment like Arsenal at such a tender age.
"He had to alter his game to try and understand how Arsenal played, he was trying to adapt from the first day.
"There is always so much expectation for a player like this who is promising and has a lot of hype around them, people always assume players like this just naturally adapt.
"Sometimes you can be a good player, but you join a big club and they are in a transition like we were at the time, so people assume you are not progressing due to the high expectations.
"People expected him to come to Arsenal and be the best player, but we had to share the expectation and the responsibility amongst the team.
"We had to learn to help him as well."
This interview is brought to you by LegalSportsBooks (https://legalsportsbooks.com/). Please gamble responsibly. GamCare offer a free and confidential service for those who may require further support.