Jordan Henderson believes there is even more to come from in-form Liverpool forward Roberto Firmino, despite admitting he had not seen much of the Brazilian before he signed in the summer.
Since joining from Hoffenheim, Firmino has scored nine goals and recorded eight assists in all competitions for the season, firing his third in three successive games in the Reds' 2-0 Europa League last-16 first-leg win over Manchester United on Thursday.
Having impressed not only his new Liverpool teammates, but those across the Barclays Premier League, Reds skipper Henderson insists Firmino can still get even better.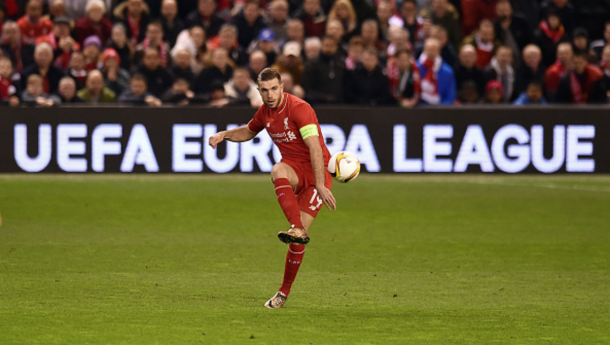 Doing an interview for the latest edition of the club's official magazine, Henderson admitted that he had "seen very little" of the 24-year-old before he arrived from the Bundesliga.
"Naturally, he needed some time to settle in but he's been brilliant for us, especially over the last few months," added the England international, who called Firmino "a very, very good player with a lot of skill who also works extremely hard for the team."
Firmino can help us on to trophies, says Henderson
On the forward's talents, Henderson also said that he has "provided goals" and is "much more robust than people realise", insisting his teammate as "quite wiry" and can "grow and get even better."
The captain also had positive words to say on the impact that Firmino has on the squad off of the pitch, insisting that under Jürgen Klopp - whose appointment has coincided with Firmino's best form -he can only go from strength to strength.
"He brings a lot of positive energy and enthusiasm to the team and the club. You can see that on the pitch," added Henderson, who said that Firmino "smiles a lot" and already has "had a big influence" on the entire team.
He also spoke of his belief that "the longer we work with him the better we'll become as a team" because of how "very good" Firmino is tactically.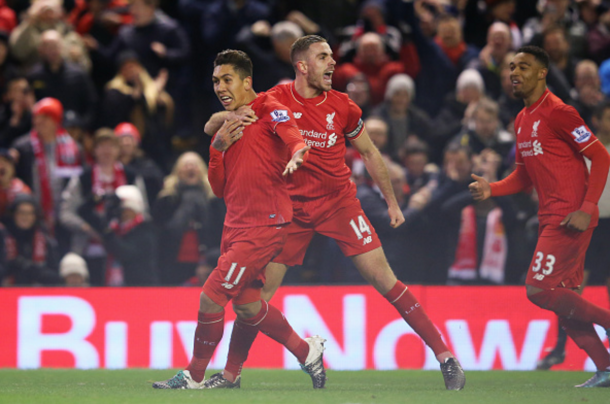 "We do stuff on the training field that I see us taking into game situations and that's pleasing," he said, despite warning that it "will take time" for such work to really pay dividends and "the more we train with him, the more he'll be able to put his own stamp on things."
Henderson said that supporters have "seen glimpses of what he is trying do in certain games" but called it the next step for Firmino to show that "for 90 minutes on a regular basis" which he says the whole team are "all looking to do."
The No.14 even believes that such is Firmino's quality, he can help spur the team on towards silverware, saying: "From just a few months of him being here, I think he can help us to win trophies, which is what everybody associated with the club wants."