Jordan Henderson will not be up for sale this summer, according to Liverpool manager Jürgen Klopp as he addressed recent rumours.
The Reds captain has been linked with a move away from Merseyside after a below-par season, with teams such as Tottenham Hotspur - who Klopp and co. face on Saturday - even reportedly showing interest.
But the importance of the England international to the side isn't up for debate in the eyes of the German manager, who says that the 25-year-old is very much in his plans for the foreseeable future.
"Someone told me that there was a rumour about Jordan Henderson with Tottenham and I said, not about Henderson, that if a player comes to me and says 'I will leave' then we have to think about it," insisted Klopp.
However, he said the this situation "in general" is like this and "nothing has changed" in Liverpool's situation. He declared that they "cannot hold the rumour alive by asking the same things and giving the same answer."
Klopp said that "nothing had happened" until the emergence of this rumour and "no-one had spoken" to him as he went on to explain that Henderson is "a very important player" for the team.
Reds will not stand in way of players who don't want to be here, insists Klopp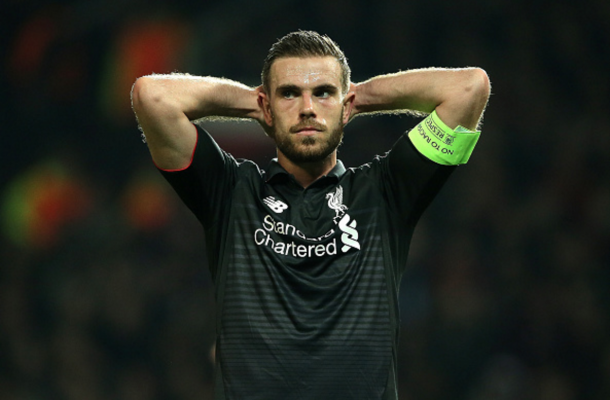 However, the Reds boss admitted that "if he, or somebody else [wants to leave] then we have to start thinking about it" which is "completely normal", he believes.
The manager insisted that they cannot deny players a move, continuing that they "could say it" but that "it makes no sense for both sides" which is "the same for all players" and not just Henderson.
"If there's interest from the player, from a club then we will always think about it and talk about it," Klopp added, warning: "But only then, and not before."
The 25-year-old midfielder, who became the club's captain in place of Steven Gerrard in the summer, has come in for plenty of criticism this season for a number of disappointing displays.
Injures, particularly a heel problem which hampered him for three months earlier in the campaign and sidelined him for the longest period of his career, have certainly affected his form - although Henderson still remains a key part of the squad at Anfield.
He is expected to return to the starting line-up for the Reds on Saturday against Spurs, having been an unused substitute for the loss at Southampton before the international break due to a stomach bug.