It has been a stop-start summer for Jürgen Klopp and Liverpool in the transfer market – racing out of the gates quick with two January signings in Marko Grujic and Joel Matip, and two more before the beginning of July in Loris Karius and Sadio Mane.
Yet Klopp knew his business was far from finished, shown through the transfer sagas involving Piotr Zielinski, Ben Chilwell and Mahmoud Dahoud from Udinese, Leicester City and Borussia Mönchengladbach respectively.
All three signings seem a remote possibility now, but, as with any club, there are always alternatives, and the Reds have kept everyone guessing with recent news over two possible incomings this week.
To replace Martin Skrtel, who was sold to Fenerbahce, and the released Kolo Toure, alongside injuries to Joe Gomez and Mamadou Sakho, Ragnar Klavan looks set to complete a deal from Augsburg for around £4 million, to move to Merseyside.
The 30-year-old, who played both legs of Augsburg's Europa League last-32 tie against Liverpool last season, would provide cover behind Matip, Sakho and Dejan Lovren, and has been a calm, composed and consistent defender for Augsburg in the greatest period of their history.
Klavan's capture looks a smart move by Klopp, at least for this season.
Georginio Wijnaldum is the other potential arrival at Anfield, looking to move back up from the Championship to the Premier League. The 25-year-old will not be cheap, as Newcastle United, despite relegation under Rafael Benitez, are under no financial pressure to sell, so the Reds will probably have to shell out around £25 million to land the Dutch international.
As with the entire side, Wijnaldum struggled under the pressure in the North East last term, but it was his first season in the Premier League and he was one of Newcastle's main stars, so plenty of expectation was on his shoulders.
Wijnaldum: A smart buy or a trademark overspend?
That will not change should he sign for Liverpool, but Wijnaldum will have more Premier League experience under his belt and will be operating alongside higher quality players (with all due respect to Newcastle).
With some magic from Klopp, Wijnaldum could showcase all the qualities he showed at PSV Eindhoven, where he was captain and one of the top players in the Eredivisie, on a consistent basis, and could potentially be a great signing for Liverpool.
Last season in the league, Wijnaldum scored eleven times (albeit four came against Norwich City in one home game and two more against Tottenham Hotspur, when Newcastle were already relegated) and provided five assists in 38 appearances, so if those are his stats when he struggles, if he finds his best form with the Reds then logically, supporters are in for a treat.
Newcastle's demands are unsurprising, given the inflated transfer market this summer from the Premier League TV deals and that they paid nearly £15 million for Wijnaldum a year ago.
However, £25 million could yet prove a bargain, and Wijnaldum is another figure who may have left an impression on Klopp first-hand, as he was Man of the Match against Liverpool when Newcastle won 2-0 at St James' Park last December. Klavan and Mane were others who also impressed in fixtures against Liverpool.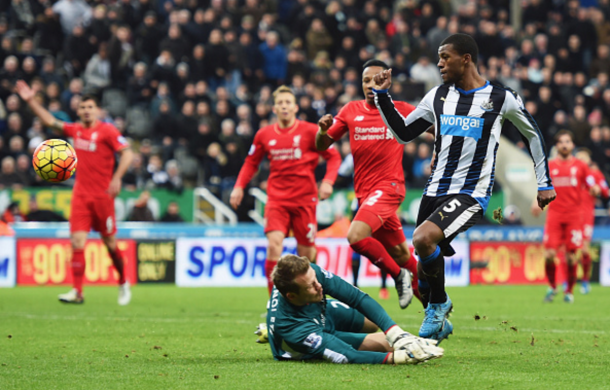 Should these deals be completed, it appears a left-back will be Klopp's final signing, and he will probably keep journalists and Liverpool fans guessing right until their capture, as targets beyond Chilwell seem uncertain. Jonas Hector is a popular choice among the fans, but has no concrete links with the club.
Regardless, after these three transfers, Liverpool's summer shopping will be done, with Klopp apparently happy with the make-up of his squad once these three figures are added in.
Yet with many Liverpool players still expected to depart, including Lazar Markovic, Joe Allen, Luis Alberto, Tiago Ilori, Lucas Leiva, Christian Benteke and Mario Balotelli, the net spend may not be what many were expecting, given Liverpool's financial power and the finances of those in the Premier League.
However, spending figures can be misleading – for instance, if Matip had a number of years left on his contract at Schalke, then Liverpool would have probably needed as much as £30 million to sign the 24 year old Cameroon international.
As long as Klopp can buy players who he thinks are likely to succeed at Liverpool under his style of play, then everyone's thoughts on transfers and the fees are irrelevant.
What role could Wijnaldum play for Liverpool?
From the outside looking in, the only question left to examine now is where Wijnaldum fits in at Anfield.
For the other two potential arrivals, their positions are obvious; Wijnaldum's is not. Klavan will be a subordinate in the centre of defence, while any left-back signing will at the very least challenge Alberto Moreno, and hopefully, at the very least, either inspire the Spaniard onto another level or replace the 24-year-old.
Regarding Wijnaldum, given his fee and the likelihood of no further midfield additions, the Dutchman could very well play in the centre of the pitch alongside Emre Can.
Wijnaldum was often utilised as a central midfielder for PSV, and if he remained purely an attacking midfielder at Liverpool then his opportunities would be severely restricted, given the competition for places in those positions.
Philippe Coutinho, Roberto Firmino, Mane and even the likes of Adam Lallana and James Milner could be ahead of Wijnaldum in the queue for those three attacking places if Liverpool play with an expected 4-2-3-1 formation under Klopp this season.
Consequently, Wijnaldum may provide the attacking option in a midfield partnership with Can, ahead of captain Jordan Henderson, whose future – whilst not bleak – certainly remains unclear.
Moreover, with rumours over the captaincy, including links to Lovren, Sakho and Can, and now the potential arrival of Wijnaldum, it would be understandable if Henderson had doubts over his status at Anfield, having been unfortunate last season with injuries.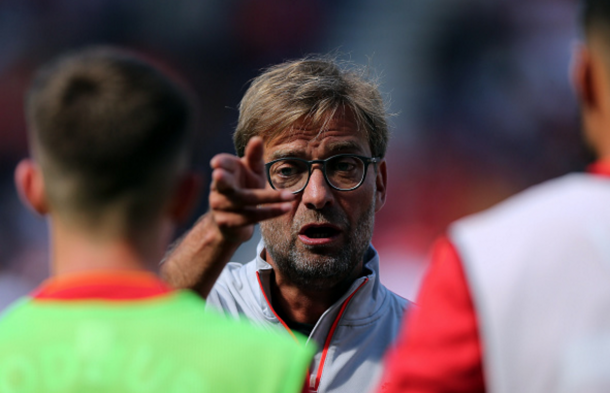 Due to his various lay-offs, Henderson could never really leave a long-term impression on Klopp, and it may have cost him an automatic midfield place for this campaign.
He will have to work hard and improve to have any chance of winning it back, as his quality on the ball was inconsistent last season – a return to his form of the 2014/15 campaign would give Henderson a better shout of succeeding under Klopp.
Little left to do in the market for Klopp and co?
Liverpool are shaping up well ahead of the new season, with their transfer business seemingly on the home stretch. Friendlies are far from a perfect guide, but the Reds are perfect so far in their pre-season encounters against Tranmere Rovers, Fleetwood Town and Wigan Athletic, with Grujic and 16-year-old Ben Woodburn among those impressing.
Klopp does not want stars if they do not fit into the identity and image that the German is building for his Liverpool team, following successful sides of recent times, such as Atletico Madrid and undoubtedly Leicester.
Even the likes of Italy had their own style of play at the European Championships – with a clear vision of what they wanted to do in a football match.
Klopp is trying to instil these kind of ideals on his Liverpool outfit, although in his own unique way, and the signings he has made, and will soon make, will only add to Liverpool's chances of success this season.