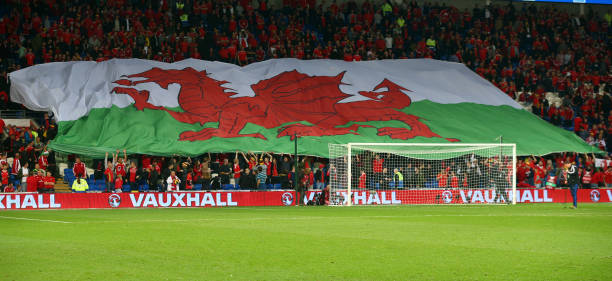 Wales Under 18 take on England Under 18 for their side's first game in over 20 years. Despite being a so-called 'friendly', this fixture always promises action, controversy, and everything in between.
Matthew Jones, the Wales coach, will lead his side into battle against a dangerous, well-drilled England side as they look to make their first game in 20 years a winning one.
This comes after the Welsh Government gave the go-ahead for organised outdoor activities and sports for under-18s to resume from Saturday, 27 March, as the current public health conditions are favourable.
Team news
The majority of players called up to the Under 18 side are far from strangers. Many have been teammates at Under 17 level, with the likes of Premier League players, Charlie Savage (Manchester United), Jay Williams (Fulham), and Ryan Viggars (Sheffield United) all uniting once again.
Jones released who had made his 21-man squad travelling to face England:
Max Williams, Edward Beach, Harry Jones, Keelan Williams, Harry Leeson, Matt Baker, Jay Williams, Zac Bell, Zac Williams, Tom Davies, Taylor Jones, Oli Ewing, Charlie Savage, Joel Cotterill, Jayden Raymond, Lewys Twamley, Cameron Congreve, Taz Mayembe, Luke Mariette, Ryan Viggars, Connor Salisbury.
One name that will stick out to many Welsh fans, will be Keelan Williams - the younger brother of Neco Williams. Neco made eight appearances for Wales Under 19s before being called up to the first team by Ryan Giggs at the age of 19.
Keelan will look to follow in the footsteps of his older brother, who has made seven appearances for the first team and has even got his name on the scoresheet - a winning goal against Bulgaria in the UEFA Nations League.
English threat
The England team boast a whole host of talent, a scary prospect for a young Welsh side that is yet to play together at this level yet.
So who should Wales be looking out for?
Liam Delap - son of the famous Rory Delap. The 18-year-old has been on fire in the Premier League 2, racking up a total of 20 goals and four assists in 15 games.
Delap has played a part in 38% of Manchester City's goals this season, even earning himself a call-up to the first team but was unable to make an impact in City's 5-2 loss to Leicester City.
The City striker could cause havoc for the Welsh defenders. However, one weakness that could be prodded is his self-discipline. Delap has been sent off twice this season, which could be something that Wales look at, possibly taking on 10 men rather than 11 for the majority of the game.
Aaron Ramsey - Ramsey is yet another attacking threat up England's sleeve. The Aston Villa Under 23s midfielder has been dominating the middle of the park in Premier League 2, tallying up eight goals and three assists in 15 league appearances.
The link-up play between himself and Delap could be a force to be reckoned with, so shutting these two down might be something that Jones has to think about on Monday.
Lead by example
An appearance against Mexico on Saturday night meant one of Wales' senior players reached an all-important landmark - 100 international caps.
Chris Gunter became the first Welshman to win 100 caps for his nation, setting a prime example of where some of these young dragons could end up in a few years time in the process.
Gunter has given his all to Wales since making his debut in 2007. Despite skipping the Under 18 level, the defender has still proven what hard work and determination can do, even with a much smaller nation such as Wales.
A European Championship semifinalist. 2017 Welsh Footballer of the Year. Most capped player for Wales and the only player to reach 100 caps.
A true inspiration for the players taking on England on Monday.