Portugal are a team that many people think should do well at this summer's European Championships in France starting in a week's time but there are also many doubters - due to the fact that the team lack a proper out-and-out striker.
In the 23-man squad that Fernando Santos has named, there really is only one striker really in the squad in Eder. The problem with that though is that Eder has struggled so far for Portugal only netting two goals in 25 appearances for his country.
The other forward options that Santos has included in his squad are Cristiano Ronaldo, Nani and Ricardo Quaresma. These options though are not really out and out strikers which means it is harder for the team to get the amount of goals they need to win the tournament.
Ronaldo is a superstar but can't do it all on his own
Ronaldo is obviously the superstar in the side but he himself is not a striker. Having scored 56 goals in his international career, it's an amazing tally but he definitely needs help if he is to lead his country to victory this summer in France. The Real Madrid man scored over fifty goals for his club this season but has sometimes struggled to perform at major tournaments - so it will be an intriguing watch to see if he can this time around.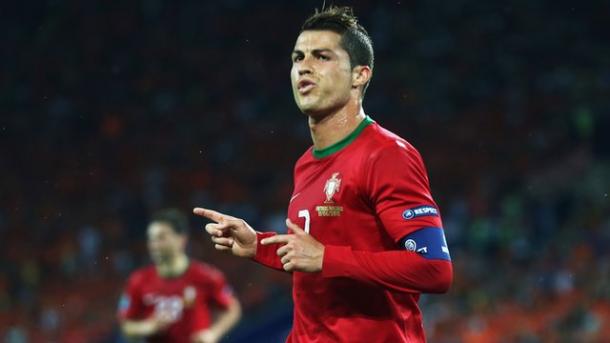 Nani has scored 17 goals in his 95 appearances so far for his country and can produce something special on his day. The problem though once again is that his best position is out on the wing so he is unlikely to get you the amount of goals that is required to win big tournaments.
Quaresma has been around for a long time and is a very good player but has only managed to score five goals in 49 appearances so far. The winger's experience will be crucial for the team but he is again unlikely to score the goals that is required to win his country the Euros.
Portugal have struggled to replace Pauleta
Portugal have struggled to find a proper replacement for Pauleta who retired from the international stage in 2006 after scoring 47 goals for his country in 88 appearances. Pauleta appeared in two World Cups and two European Championships including the 2004 Euros in which Portugal lost in the final to Greece.
Pauleta retired in 2006 after his side were defeated by Germany in the third place play-off match. Portugal never lost a game in which Pauleta scored in which just shows how important he was to the side.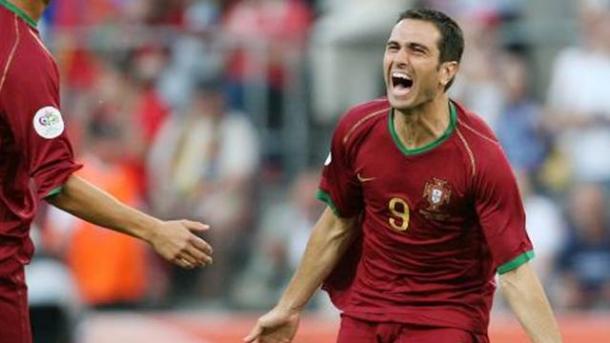 Since 2006 many strikers have come and gone that just haven't worked out which might once again hinder the sides progress at this year's tournament. The first strikers that Portugal brought in were Nuno Gomes and Helder Postiga to lead the line at the 2008 European Championships.
Gomes in his Portugal career to date has 29 goals in 79 appearances for Portugal while Postiga has scored 27 goals in 71 appearances so far in his career for Portugal. The pair have done well but they struggled at major tournaments and didn't give the team what they needed to compete for the major championships.
The next couple of strikers that were tested were Liedson and Silvestre Varela for the 2010 World Cup. Both struggled and to date Liedson has only scored four goals in 15 appearances for his country while Varela has only scored five goals in 26 appearances for his country.
These strikers are now nowhere near the squad which is a pity as they just couldn't do what was required at the international stage to make the grade. Therefore, many people are left asking the question why do Portugal bring through so many talented players in every position apart from the striker position?
Portugal looking to go far in the tournament
The question is a difficult one to assess as if Portugal managed to get a world-class striker put into their team then they would be serious contenders for many tournaments. Portugal do have goals in their side, it's just most other countries will always be that step ahead with the world class striker that they have.
They'll be hoping to do better than what they did four years ago at the Euros when they lost to Spain on penalties in the semi-final after going through the full 120 minutes without scoring. Portugal have a difficult group to negotiate at the Euros, this time, around with Iceland, Austria and Hungary to play. The key for the team to progress from the group is to start well and make sure they don't take any of the teams too lightly.