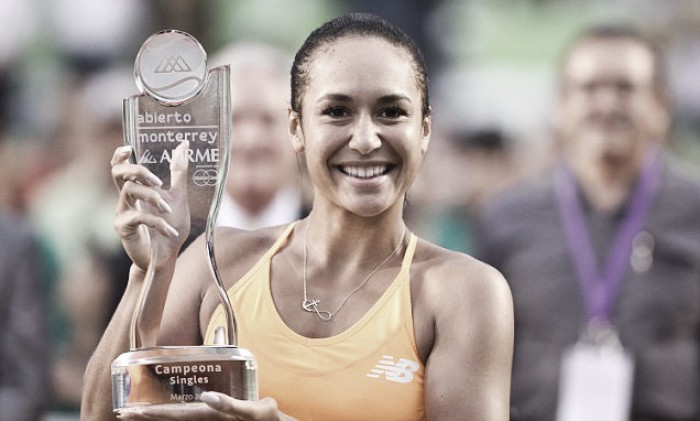 Heather Watson made short work of her first round opponent in Miami Masters, defeating former top one thirty player Petra Cetkovska for the loss of only one game, but more interesting Diego Veronelli was seen in the player box.
Watson and Veronelli parted ways at the end of last season, and the Brit has been coachless ever since. Judy Murray guided Watson through the very first part of the season through the Australian Open, but the Brit has been officially without a coach since then. Watson won the title in Monterrey whilst officially coachless, but on the tennis tour players do not like to be without a coach for long. Watson had her mother with her for the last couple of events including in Indian Wells but would have been looking for a long term plan.
Diego breaks the news
The news was announced or rather confirmed on social media. In a reply to a tweet, Veronelli confirmed that he was back with Watson, and he hopes to be in for the long haul. Under his leadership Waton made get strides up the rankings and won the trophy in Hobart last year, although results didn't follow that win, the Brit did score some very high ranking scalps and the pair worked well together.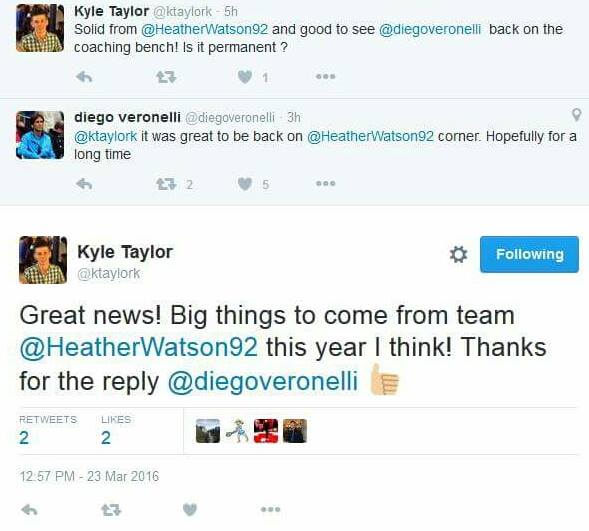 In the tweet Diego confirmed the arrangements and wants it to be a permanent or long term pairing. This can only be good news for the Brit, who has been playing extremely well. Watson has yet to confirm the arrangement, but with Veronelli back in her corner things are most definitely looking up for the British number 2. Watson will play Sloane Stephens in the second round, and the brit currently leads the head to head, although Stephens won their last meeeting.