Victoria Azarenka has announced she will begin her comeback to the WTA Tour at the Bank of The West Classic in Stanford. The 27-year old gave birth to her first child, a son named Leo on December 20, 2016.
Azarenka returns on favorite surface
The Belarusian won the title in Stanford in 2010 and upon her announcement, she said the following: "I am very excited to be returning to the WTA at the Bank of the West Classic."
Hard courts are Azarenka's best surface. She won the Australian Open in 2012 and 2013 and reached the U.S. Open final in those same years. 19 of her 20 career titles have come on hard courts.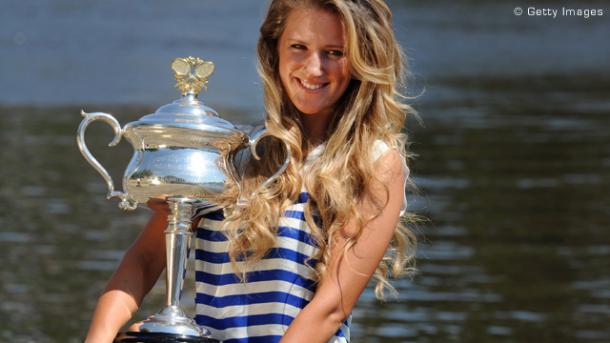 Comeback fits targeted timeline for two-time Slam champion
On March 27, Azarenka told the Tennis Channel she was eyeing a return during the American hard court summer: "My goal, for now, is to be ready for summer, the US Open Series, and we'll see where it goes," she said.
"This is realistically where I want to start. Also, if Leo is ready to travel the world, I want to be comfortable. I don't want to rush anything.
She added: "I've done it before after injuries and it didn't work out well. Even though it's a completely different story this time, I want to give myself the best opportunity."
Enjoying motherhood, looking forward to continuing her career
Azarenka also spoke of the joy of being a mother:
"Becoming a mother has been the most rewarding thing that has ever happened to me and really puts things in perspective. I am looking forward to beginning this new stage of my career."
She also remarked that is not a comeback: "I don't call it a comeback," she said in March. "It's more a continuation of my career and going after my dreams and goals."
She added that her new coach will be Michael Joyce, former coach of Maria Sharapova.