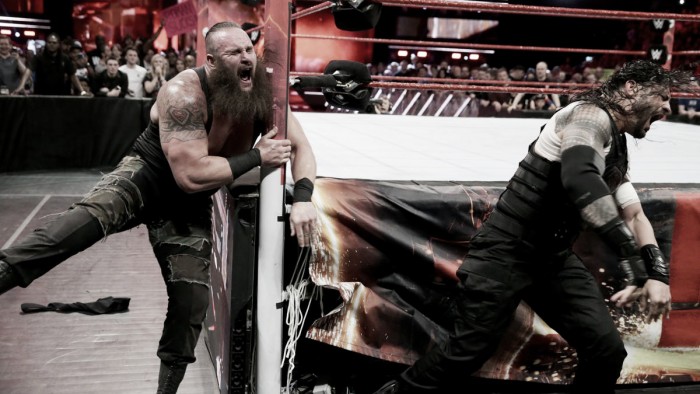 This week's Monday Night Raw saw the WWE right off Braun Strowman for the foreseeable future as the Monster amongst Men prepares for surgery to fix his injured elbow. With Strowman having been Raw's main antagonist for several months and seemingly being groomed for a future Universal Championship match with current champion, Brock Lesnar, this injury has thrown a spanner in the works as far as the WWE's plans are concerned.
Strowman off live events
Following the angle on Raw where Roman Reigns destroyed Strowman's legitimately injured arm with a steel chair, the WWE have now taken the former Wyatt Family member off any advertisements for future live events, including their July 7th show at the Madison Square Gardens.
The injury is rumored to see the monster miss up to two months of in-ring action, which is a devastating blow not only to the company but to Strowman. He has been gaining heat ever since the brand split and has been booked to near perfection by the company, turning him from someone the fans simply did not want to see as a green wrestler, to a talented big man that the audience enjoys watching.
Universal Championship plans
It was expected that Strowman vs Lesnar was going to be the main event for WWE's upcoming Great Balls of Fire PPV, with the Universal Championship on the line. However, now that plan looks extremely unlikely due to Strowman's injury, meaning creative now needs to come up with a new number one contender. Thankfully, they have plenty of options and it is being speculated by NoDQ.com that a tournament could take place to crown the new contender.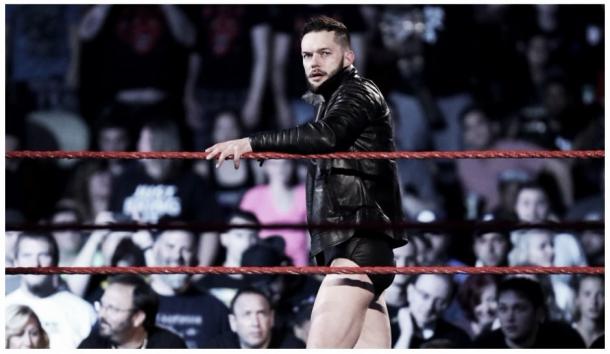 One man that has been rumored to be potentially making the most of this opportunity is Finn Balor, who has teased a match with Lesnar since his return to the company. With Balor and Bray Wyatt having no interactions this week following the Eater of Worlds' decision to screw the Demon out of an Intercontinental Championship match, speculation has begun that WWE may be changing their plans on that feud; with a potential small rivalry between Wyatt and Roman Reigns taking its place whilst Balor moves to the main events.