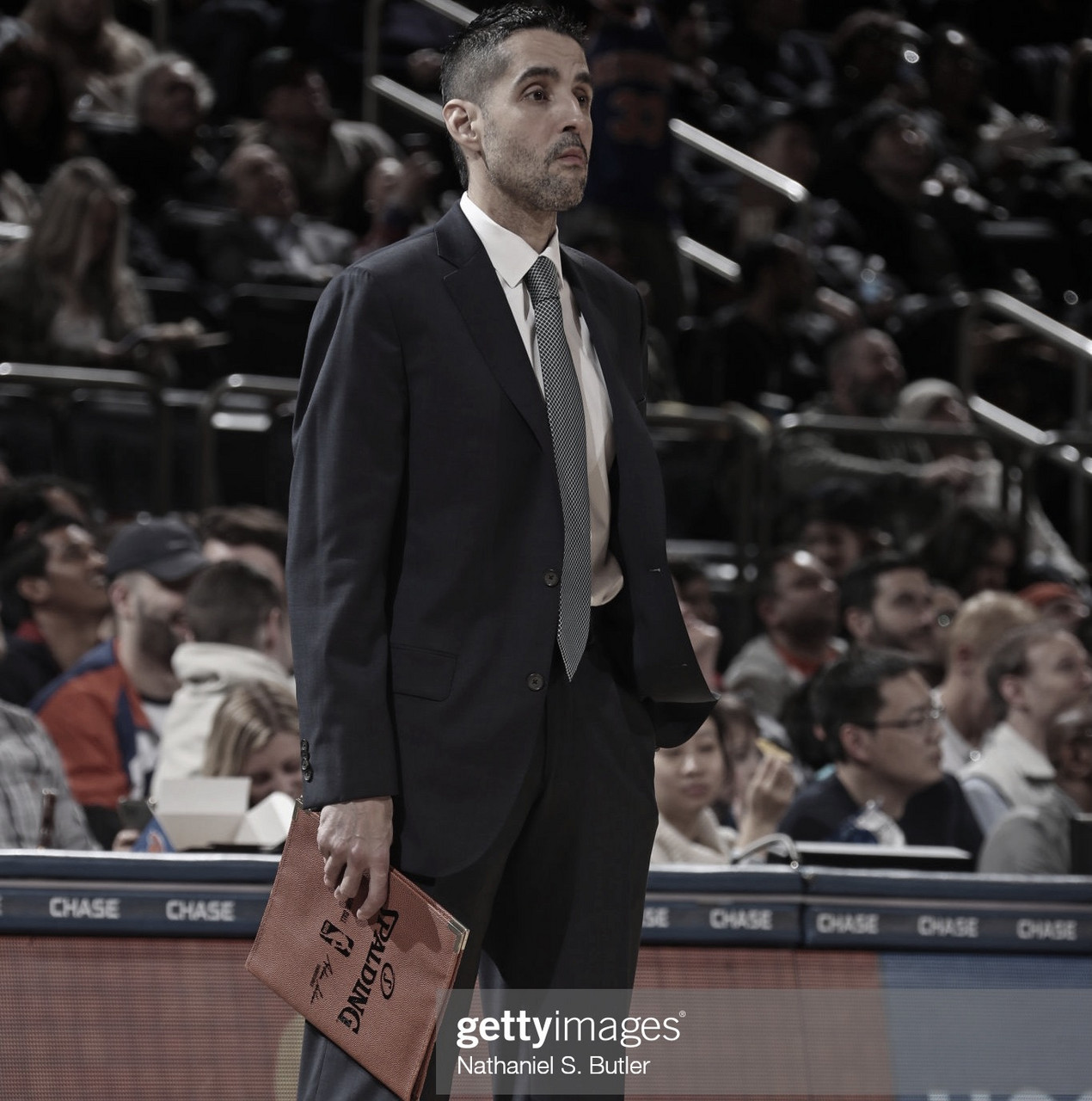 Mexican basketball keeps moving on the right direction. Not only do they have a player in the NBA and a team in the G-League, but now they have also hired a coach with NBA experience into their national team.
According to Adrian Wojnarowski from ESPN, Kaleb Canales has been named associate head coach of Mexico's national team.
Longtime NBA assistant Kaleb Canales has been named the associate head coach for Mexico's national basketball team, sources tell ESPN. Canales will assist Mexico in the upcoming FIBA Americas qualifying tournament for the 2023 World Cup.

— Adrian Wojnarowski (@wojespn) November 10, 2021
Canales, who is a former Portland Trail Blazers assistant coach, and brief interim head coach, will assist Mexico in the upcoming FIBA Americas qualifying tournament in November for the 2023 World Cup.
The 43 year-old from Laredo, Texas became the league's first ever Mexican-American head coach in 2012.
After his stint with Portland, where the team went 159-150 overall during his stint as assistant and interim head coach, continued to serve as an assistant for the Dallas Mavericks, the New York Knicks, and most recently for the Indiana Pacers for the 2020-21 season.
Impact
Mexican basketball has been making huge strides in recent years. Lately, they've been getting a lot of coverage and support by many due to the fact that the Mexico City Capitanes are playing in the NBA G-League.
The Capitanes are the first Mexican team ever to compete in a major United States sports league.
Also, the Mexican national team player Juan Toscano-Anderson is playing a big role with the Golden State Warriors this season, becoming just the fifth player ever from Mexico to play in the NBA.