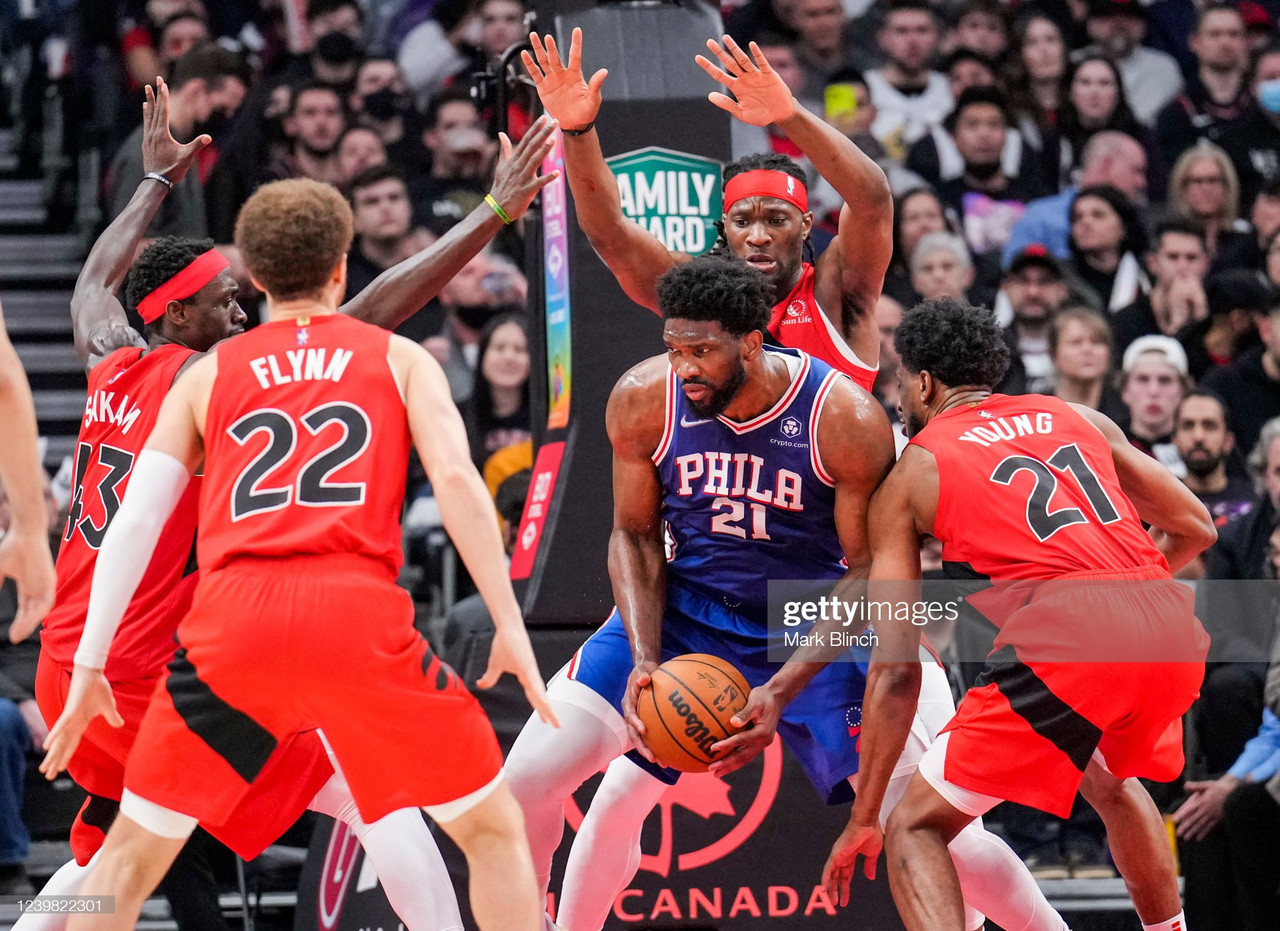 It will be interesting to see whether or not the Philadelphia 76ers can finally close out the Toronto Raptors and secure a spot in the Eastern Conference semifinals.
The Sixers had two chances to close out the series in game four and five of the series, respectively. Now, Doc Rivers will try to lead his team to the next round as opposed to facing a 'win or go home' game seven at Wells Fargo Center.
'Spicy P' to play big role
Raptors forward Pascal Siakam will play a big role in the team's third consecutive elimination game. Despite starting 0-3 down in the series, the former NBA All-Star has not lost hope.
Through the first five games of the series, Siakam is playing 42 minutes per game and is averaging 22.6 points to go with 7.2 rebounds.
He was also the team's leading scorer in the two most recent games of the series, which Toronto came out with back-to-back victories.
Heading home for Game 6, LET'S GO! #WeTheNorth pic.twitter.com/T3pv9acGux

— x - Toronto Raptors (@Raptors) April 26, 2022
Sixers end of the court
Philadelphia 76ers center Joel Embiid has been the most dominant player in this series despite playing with a torn ligament in the thumb of his right hand.
The NBA Most Valuable Player candidate is averaging an impressive 24.8 points per contest in the series so far while shooting 48% from the field.
21 year-old Tyrese Maxey has also become crucial for the Sixers in just the second playoff run of his career.
The guard is the second of two Sixers players to average over 20 points in the series. He's also netting five rebounds and four assists per game.
Game news
The game will be played at the Scotiabank Arena on Thursday, April 28th in Downtown Toronto.
YESSIRSKIIIII pic.twitter.com/RhmUdsB3mN

— x - Toronto Raptors (@Raptors) April 26, 2022
Raptors guard Fred VanVleet is expected to remain sidelined for the game due to a hip flexor strain. He played in the first four games of the series and averaged 13.8 points and 6.3 assists.