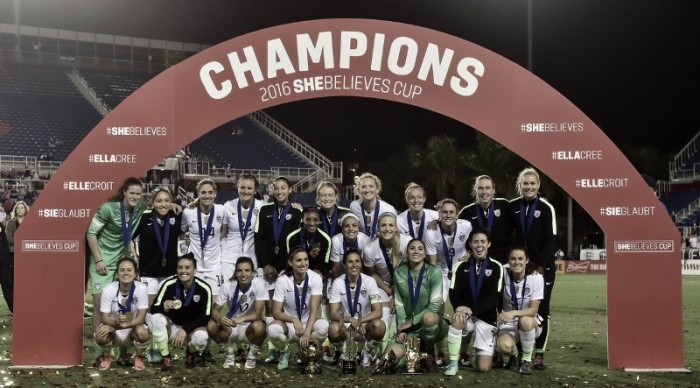 Jill Ellis announced the recruitment of five players from the U.S U-23 team to train with the senior team during their January training camp. The list of players include goalkeeper Casey Murphy, defender Mandy Freeman, midfielders Tierna Davidson and Brianna Pinto, and forward Savannah McCaskill.
Insight on the Players
Out of the five players, Casey Murphy, Tierna Davidson, and Savannah McCaskill are all at the college age level. On the other hand, Mandy Freeman was just chosen yesterday to play for Sky Blue FC during the 2017 NWSL College Draft in the tenth pick. Brianna Pinto is the youngest player as she is 16 years-old.
Goalkeeper Murphy, the Rutgers University player is 6'1" and I recorded as the tallest goalie to be with the USWNT.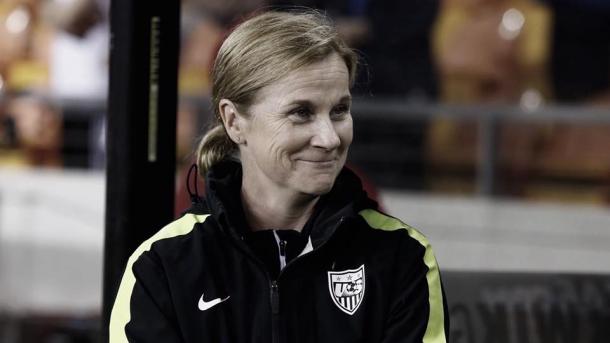 Davidson started in all 21 games as a Freshmen at Stanford University as she has assisted two goals as well as scoring two of her own. Her experience with the U.S Youth National Teams has prepared her for the competitive play that she will soon experience at the Senior level.
As a forward, McCaskill was named First-Team All-American and SEC Player of the Year in her success at South Carolina University where she has 11 assists with 17 goals during this past season.
With the choice of selecting these young key players, Ellis states:
"These players showed very well during the U-23 training camp, and this is a great opportunity to see how they perform in the highly competitive environment of January Camp. Having a few more players in camp helps us in our 11v11 competition, and as I've said on many occasions, the majority of this year is about looking at new players so we can continue to expand our pool."
Significance of January Training Camp
With the She Believes tournament coming up in March, the January training allows for head coach Ellis to evaluate her players. During this time she can focus on personally working with players in advising and giving strong coaching tactics.
This training is extremely significant as the U.S Soccer staff works together to choose a group of players for the tournament roster.
As the USWNT train and prepare for this upcoming tournament, adding these new players to the mix will allow for more variety of players to work with as well as having substitutions in case of any injuries.