 On Wednesday, January 25th, the NWSL announced the list of Canadian players that will be subsidized for the upcoming 2017 NWSL season. Ten players will be participating as subsidized players this season. These ten players will be supported financially by the Canadian Soccer Association (CSA).
Players named to the list
Every NWSL team except the Chicago Red Stars and Orlando Pride will have a player or players named to the list. There is a total of two new players, Kailen Sheridan (Sky Blue FC) and Nichelle Prince (Houston Dash) along with eight returning members.
Boston Breakers: Allysha Chapman
Chicago Red Stars: None
Houston Dash: Janine Beckie, Nichelle Prince
FC Kansas City: Desiree Scott
North Carolina Courage: Sabrina D'Angelo
Orlando Pride: None
Portland Thorns FC: Christine Sinclair
Seattle Reign FC: Diana Matheson
Sky Blue FC: Kailen Sheridan
Washington Spirit: Stephanie Labbé, Shelina Zadorsky
As mentioned above, Sheridan and Prince were added to the list for this season. Sheridan was selected 23rd overall by Sky Blue in the 2017 NWSL College Draft from Clemson University. Prince was taken just five picks later 28th overall by the Dash after completing her collegiate career at Ohio State.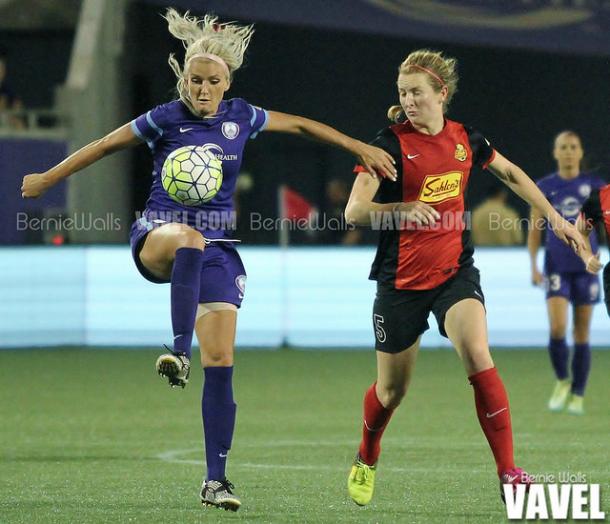 Kaylyn Kyle and Josée Bélanger were removed from the list and are both available for the NWSL Distribution Draft. Kyle was released by the Pride and Bélanger will not play in the NWSL this year but will still play for the Canadian Women's national team for their upcoming friendlies.
Plush comments about Canada's support
NWSL Commissioner Jeff Plush had this to say about the CSA's support of the league:
"We are very appreciative of and excited by Canada Soccer's continued support of the league as well as the meaningful impact their players are having on and off the field. It is also important for the sustained growth of our league to have the top players from around the world."
quote courtesy of NWSL soccer.