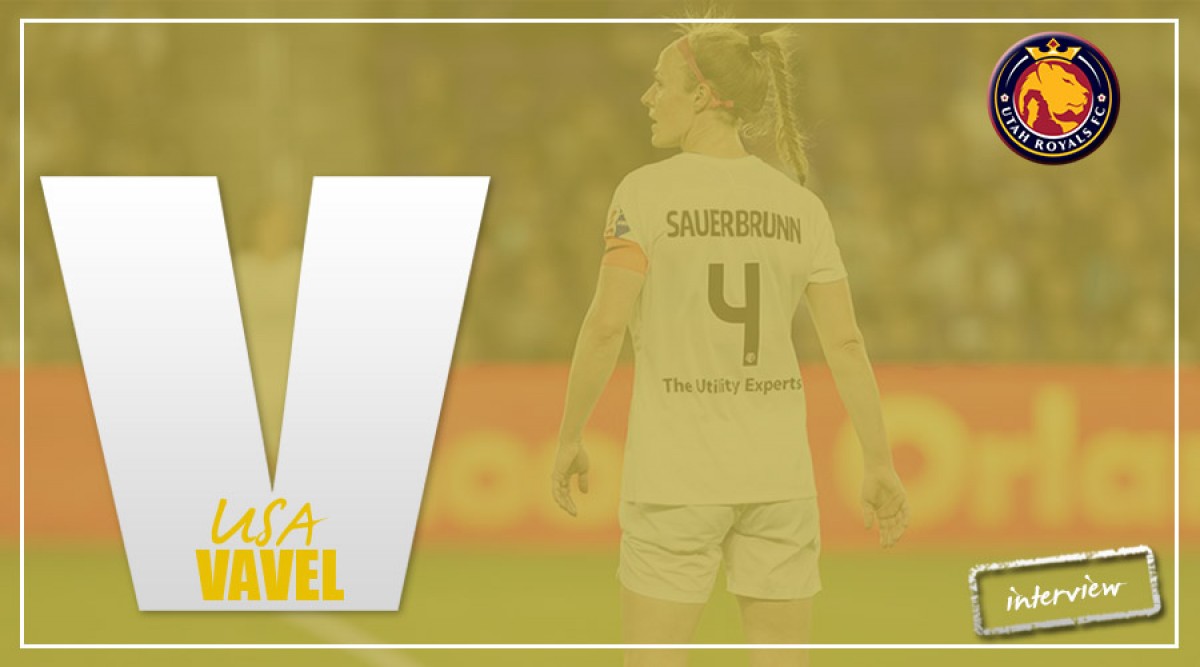 Becky Sauerbrunn has become synonymous with not only the United States Women's National Team, but with the National Women's Soccer League as well. Voted the league's Defender of the Year three times in a row, Sauerbrunn is a class above and looks to continue on that form with her new team, Utah Royals FC.
We at VAVEL USA had the opportunity to have a brief chat with Becky Sauerbrunn a few days after the game against the Orlando Pride and just before the Royals' next game against the Houston Dash.
Utah has a team of professionals who know the game well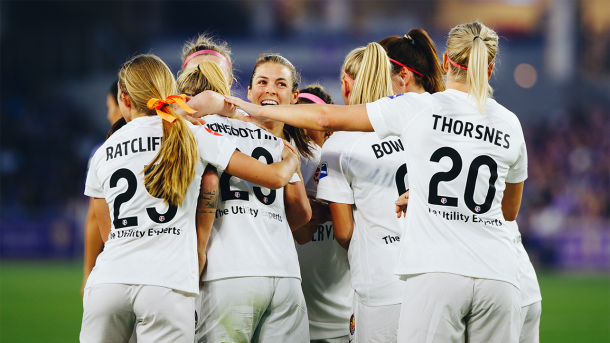 The game against Orlando was one that many have been talking about since the final whistle blew due to varying factors. Sauerbrunn felt that overall, the team had "played professionally and kept their shape well no matter how the game went." Throughout the game, the Royals followed Harvey's instructions as well as they possibly could and "applied her tactics well" at various points throughout the game. Sauerbrunn also felt that she had no worries going into the second half about how the team would react to a dubious call made by referee Danielle Chesky which led to Orlando's equalizer. "We have a lot of players in the team that are professionals in what they do and I had every confidence that we would be able to continue to continue to play well. I didn't need to worry about our team's ability to bounce back because of that mentality."
That mentality is also down to how Sauerbrunn views the way that head coach Laura Harvey has put together this Utah team. "Laura [Harvey] consciously put together a team of soccer players. Players who play the game well, who want to learn more about the game and who train hard." Melding Harvey's tactics and the way most of the Utah team, who played together for the former FC Kansas City team, has almost been seamless according Sauerbrunn due to how Harvey went about acquiring the players for this team. That mentality or professionalism also popped up in Sauerbrunn's responses to the friendlies against Mexico and if she had any notable games she was looking forward to in the NWSL. "I'm going to give you the standard answer that all players usually give. I'm just focus on the next game and that's it. I've been fortunate enough to play for club and country over the years and I've become used to doing just that, looking at the game ahead and nothing else." When asked if she had a game she was not looking forward to, Sauerbrunn didn't hesitate. "I love playing and because I love playing so much, I love looking forward to every game as it comes."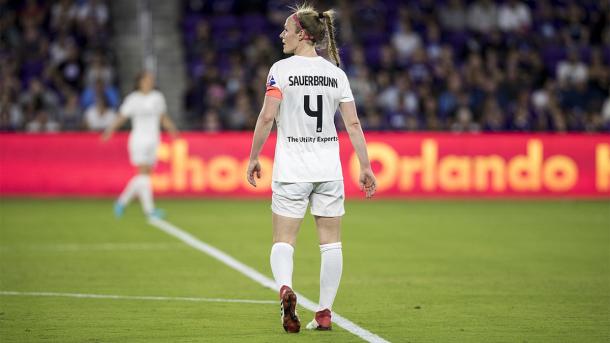 Utah fans can look forward to an "event" of a first home game
The Royals have yet to play in front of their home fans and won't do so until April 14, 2018. Utah's owner, Dell Loy Hansen, has spared no expense and has worked tirelessly to make sure that the first home game for the Utah Royals will be one both fans and players alike won't forget. "Everything I heard so far say it's going to be a spectacle, an amazing spectacle. Dell Loy [Hansen] really wants it to be an event and has put in the resources and the work bringing in our friends and families, and for the fans as well. I'm looking forward to it and I know the rest of the team wants to put on a show for the fans as well."
Having settled in well in the city will definitely help Sauerbrunn and the rest of her teammates to prepare for that home opener against the Chicago Red Stars in a few weeks. Until then, the Royals will look to win their next game against the Dash and take a solid performance with them into the international break.
Lastly, I asked Sauerbrunn if the now infamous 'donkey shirt' had made its way to Utah yet. "Not yet. We've played games where we think for sure a certain player will be the one to get it but nothing yet. I'm not sure if we will have it at all or if Laura [Harvey] will bring in a new thing for the team." If the Royals steady performance against Orlando is anything go by, the donkey shirt may not be needed for a long time yet.