 Two of the biggest servers on the ATP Tour face off on Thursday, with third seed Milos Raonic and the unseeded Gilles Muller, who won the title in Sydney last week, looking for a place in the third round at the Australian Open.
It has been over four years since the two last played, with Muller winning both previous matches between the two; however, one came from a first set retirement by Raonic, and the Canadian has evidently become one of the best players in the world since then.
This will be the third match on Margaret Court Arena on Thursday, with the winner facing 25th seed Gilles Simon or Rogerio Dutra Silva in the third round.
So far in Melbourne
Both Muller and Raonic got their campaigns off to a good start, though the Canadian was certainly the more comfortable of the two.
Muller, fresh from his first ATP singles title, started against American Taylor Fritz. After two tight opening sets, the Luxembourger eventually prevailed 7-6, 7-6, 6-3 to continue his recent good form and reach the second round.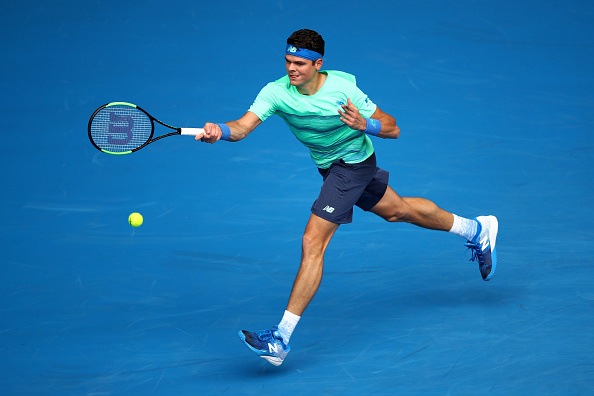 Looking to defend, and improve, on his semifinalist points from last year, Raonic was handed a first round encounter with the entertaining Dustin Brown. Impressively, the Canadian saw off the charismatic German 6-3, 6-4, 6-2 to safely set up his meeting with Muller.
Analysis
One thing certain about this match is that there will be aces, and plenty of them. Raonic and Muller are two of the biggest servers not only around now, but of all time, and they will each be looking to get as many cheap points as possible using this weapon. Both must hope their serve is firing effectively, as they could find it difficult to come back if they fall behind in a set.
Though important, serving is less key for Raonic, whose overall game has improved greatly over the past couple of seasons. The third seed should look to return well and try to take control early on, as he is likely to win most the rallies, though must be wary of allowing Muller to come into the net (this is a strong part of the Luxembourgers' game) and also must be too risky with his play; he can be too error prone.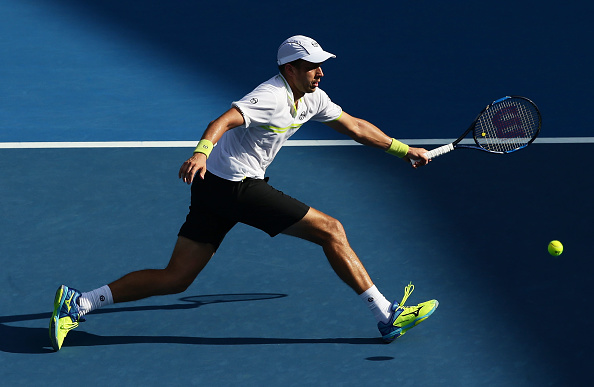 Serving is crucial for Muller, as his overall game is not as strong as the Canadian's and it will be extremely hard for him to have any chance of victory if he is not serving well. He should look to try and end rallies as soon as possible, as he is unlikely to win the lengthier ones, though he is slightly better at the net than Raonic; expect him to frequently serve and volley, and approach the net in general as he looks to kill off points quickly.
Assessment
There is no doubt that there will be a lot of aces here, and it will be interesting to see if the better server on the day can get a notable advantage. Muller has been in good form of late, though doesn't have the game to match the Canadian's, so it seems Raonic should be able to take the victory here without too much difficulty.
Prediction: Milos Raonic in straight sets