Dominic Thiem, the sixth seed at the Monte-Carlo Rolex Masters made his debut today against Robin Haase of the Netherlands. Thiem, whose favorite surface is clay played impressive tennis in his first match on this surface. The Austrian a little bit over an hour to defeat his opponent.
The sixth seed hit six aces and only was broken once, he also won 57 points out of 95 in route to his 6-3, 6-2 win over Robin Haase. In the third round, Dominic Thiem will play a blockbuster match against David Goffin.
Thiem gets two vital breaks to take the opening
Following a solid hold to start the match, the Austrian quickly managed to get three break points on Haase's serve which he converted after a backhand winner to lead 2-0. However, the Dutchman struck back when Thiem hit a backhand into the net and handed his serve to love. Both players were making mistakes on their serves but now it was up to Haase to hold his serve and level this set. This time, the Dutchman found no problem to hold as he only lost one point to put the scoreboard 2-2.
Tha Austrian showed a more aggressive display of tennis as he attacked his opponent with his backhand which resulted in a strong hold to 15 to go up 3-2. Haase opened his game of serve failing to make a passing shot followed by a fast forehand winner from the Austrian. The Dutchman leveled the score to 30-all after a backhand winner that landed right on the baseline. Thiem then hit a forehand that almost sent Haase off the court but the Dutchman managed to return the ball, however, the Austrian pulled a drop shot that wasn't returned to get one break point. Haase then played a solid point but a hit a wide forehand to give away his serve.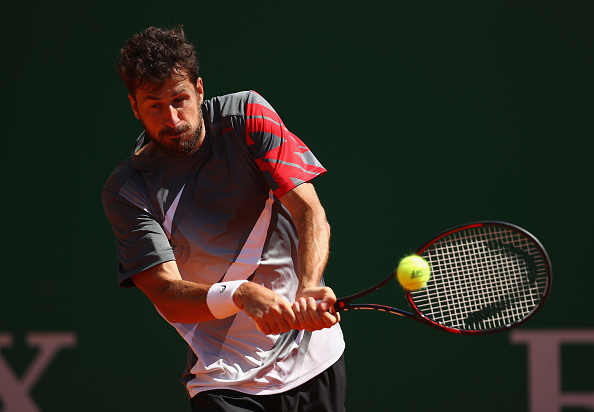 Thiem then had to fight a tough battle to hold his serve as he went from 40-15 to deuce, fortunately for the sixth seed he avoided facing a break point as he closed his serve with a forehand down the line winner to go up 5-2. The Dutchman didn't struggle as he held to love but he needed to break Thiem as he served for the opening set. But the Austrian wasn't going to give Haase a chance as he got three set points. Thiem missed one opportunity to close the set, but the sixth seed closed the opening set in style after hitting a beautiful backhand down the line winner to seal the set 6-3.
Dominic Thiem strolls to victory
Fresh from winning the opening set, Dominic Thiem wasted no time to threat the Dutchman's serve as he got a break point after a cross-court forehand winner, but Haase showed his quick reflexes in the net as he saved the break point and forced a deuce. The Dutchman eventually saved his serve to lead 1-0. However, Thiem continued with his powerful groundstrokes to secure a hold to love and level the scoreboard to 1-1.
The Austrian pushed to Haase to limit at the start of his serve as he trailed with a 30-15 lead, but the Dutchman was quick to recover and turn around the game as he put himself 40-30. A mistake from Haase leveled the score to deuce. Thiem wouldn't waste time and he got his second break point in the set. Haase put pressure on the Austrian by hitting powerful groundstrokes that made Thiem run from one side to the other, however, Thiem finished the point with a stunning forehand winner, ending the rally that lasted 22 shots and getting the first break to lead 2-1.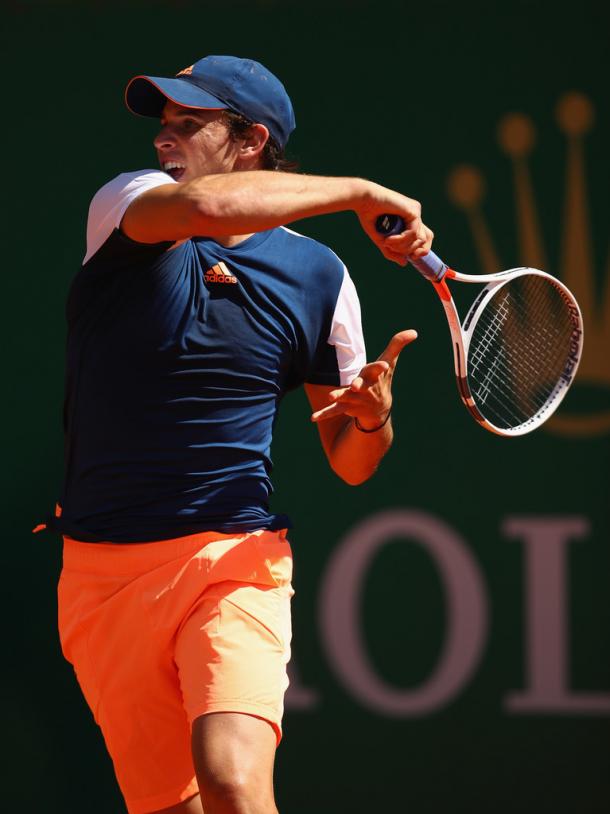 Haase now needed to create opportunities on Thiem's serve and he threatened the Austrian as he had to battle to hold his serve and consolidate the break to be up 3-1. That first break was a confidence boost for the sixth seed as he broke Haase's serve for a second time to extend his lead to 4-1. The Austrian didn't waste any time to confirm his second break as he did it with a solid hold to love.
Haase needed to hold to stop Thiem from serving for the match as he was down 1-5, the Dutchman held his serve for the second time in this set to shorten the gap to 2-5. But now he needed to retrieve one break to stay in the match, but an inspired Thiem made it impossible as Haase hit a long volley to give the sixth seed his pass to the next round.
Next for Dominic Thiem
Dominic Thiem will face a tough opponent in the third round as he's going to face David Goffin. The Belgian leads the series 5-3 and he also won their last encounter that took place this year at the Australian Open where Goffin won in four sets. However, the Austrian won their last meeting on clay at last year's French Open when he defeated Goffin in four sets to reach the semifinals.