 A blockbuster match-up would occur on the Arantxa Sanchez Vicario court of the Mutua Madrid Open on the second day of the tournament, completing the first round action for the WTA side. Defending finalist Dominika Cibulkova and Jelena Jankovic faces off in the opening round of the annual Premier Mandatory event, with the winner having the golden opportunity to progress to the third round as a qualifier or lucky loser awaits in the second round.
Both players have met for five times in the past, with Jankovic leading their record with a score of 3-2. All but one of their matches were concluded in straight sets, and the Serbian won both of their meetings on clay, but they were all before the 2010s. Cibulkova, who had just celebrated her birthday the day before, would look to get her season going with a deep run here where she is the defending finalist.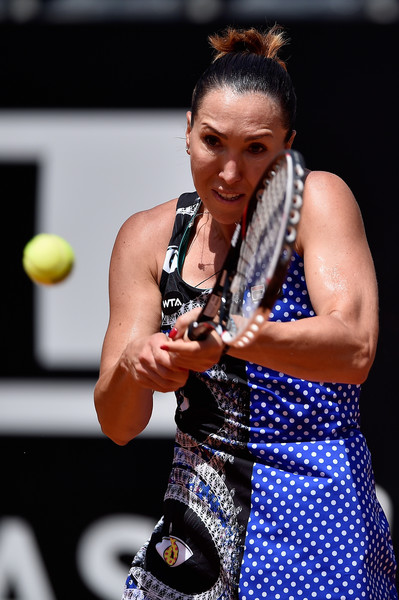 Rising from outside the Top 60 in the rankings to ending the year as the fifth-ranked player in the world, Cibulkova had a breakthrough season last year as she won the WTA Finals title and reaching seven finals in total, affirming her position in the Top 10. This year was much of a different story for the Slovakian though, as she has failed to back up those impressive results this season. She has only progressed to the quarterfinals thrice this year, and a berth in any finals seemed to be unreachable with some inconsistent and lackluster performances.
The former Australian Open finalist fell to lower-ranked players for a total of seven times this year and only has one single Top 20 win over Elena Vesnina in St. Petersburg. Being affected by an arm injury which forced her out of Fed Cup action and the tournament in Stuttgart just recently, Cibulkova did not have any match practice on the clay courts coming into this huge tournament with her last match being in Miami. It would be interesting to see if Cibulkova would be able to find her form last year when she stormed her way to the final.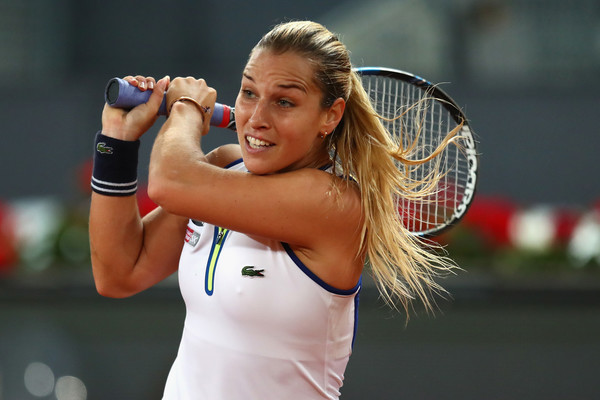 Jelena Jankovic's results this year are very poor, not reaching any quarterfinals at all in the 10 tournaments she has played. She now lingers outside the Top 50 in the rankings, and with her devastating performances this season, it would be difficult for her to return to the elite batch once again. Her only clay court results recently saw the former world number one reach the second round in Charleston, where she lost to a familiar foe in Samantha Stosur, before losing her opening round match as a wildcard to eventual finalist Kristyna Pliskova in Prague just last week.
Who wins?
Dominika Cibulkova definitely has the edge in this match-up, in terms of results, form, and rankings. The Slovakian would look to prevail in this clash between a current Top 10 player and a former world number one, earning the confidence-boosting win.
Cibulkova plays an offensive-minded game, with her solid groundstrokes definitely playing a crucial role in deciding the winner of this match. The Slovakian has to take the initiative and go on the offense as much as possible and has to overpower the Jankovic defense often. Cibulkova should try not to get affected mentally by those unforced errors here and there and must have the momentum with her or else she would start misfiring. If her serving is of top-notch, Cibulkova should not find problems trying to hold serve. Attacking the vulnerable serves of Jankovic would be the best choice for the Top 10 player, and the win is definitely hers if her groundstrokes were to be consistent and precise.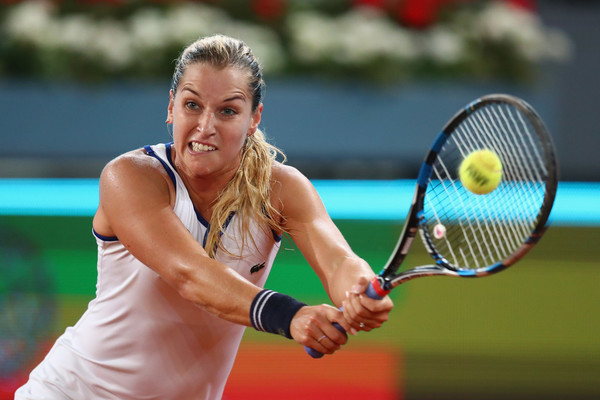 Jankovic is more of a counterpuncher and has to be at her best to go against the world-class Cibulkova offense and have a chance of triumphing. The Serbian has to utilize her bullet-like backhand effectively, and could only rely on that to break down Cibulkova's groundstrokes. Otherwise, she should add some variety to her game; mixing in some drop shots and slices to catch Cibulkova off-guard, and also move up to the net more often to win points there.
Match Prediction: [4] Dominika Cibulkova d. Jelena Jankovic in two sets