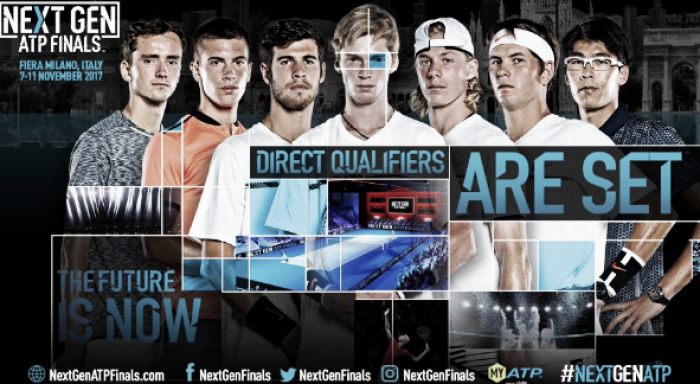 Seven rising stars on the ATP World Tour, labeled the NextGen, are set to compete at the ATP NextGen Finals in Milan. With the top seed and heavy favorite Alexander Zverev withdrawing from the field, Andrey Rublev will now enter as the top seed with fellow countryman Karen Khachanov coming in as the two seed.
Daniil Medvedev joins Rublev and Khachanov as one of three Russians in the field, and Borna Coric makes it four total Eastern European representatives in Milan. Jared Donaldson joins Denis Shapovalov as one of two North Americans in the field. Hyeon Chung is the only player from Asia in the field.
18-year-old Shapovalov will be the youngest competitor to get a direct entry into the event. The Canadian performed brilliantly in Montreal at the Coupe Rogers and then the US Open to boost his chances at qualifying and will definitely bring some excitement to the event which was lost when Zverev withdrew.
An eighth NextGen player will be given a wildcard into the event which will be determined by the tournament. The likes of Francis Tiafoe, Alexander Bublik, Stefanos Tsitsipas, and Taylor Fritz have all performed well at certain parts this season as each of them make a case for the final spot in the event.
Rules Of The Event
With this new event, there will be some new rules that will be tested out. Just like in US Open qualifying, there will be a serve clock to ensure that players are meeting the standard time to get their serves off.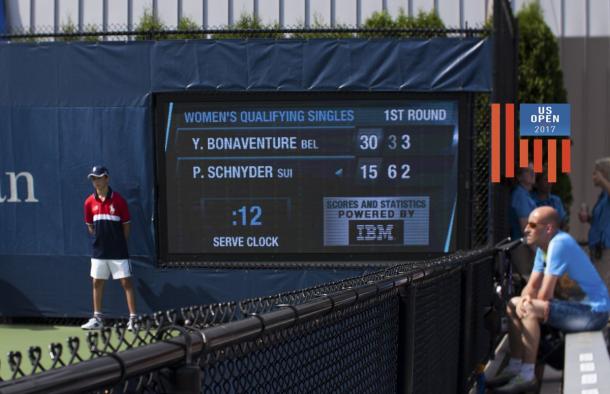 Matches will be best-of-five sets but will be played in the Fast4 format where the set will be played first to four and a tiebreak will be played a three-all. Lets are playable and there will be no-ad scoring where the receiver chooses their choice of side where they would like to return.
The five-minute warmup begins as soon as the second player enters the court. Coaches are allowed to speak to players, and players are only allowed one medical timeout per match. Finally, fans are allowed to move around during the match except when they're seated around the baseline.