 Dominic Thiem will start his season against Kevin Anderson on Friday in Abu Dhabi after the African came through Pablo Carreño Busta earlier today. The Austrian has made some changes to his coaching team during the off-season, including adding Spaniard Galo Blanco who has worked with Karen Khachanov before splitting only last month.
Blanco will be with the 24-year-old at the Mubadala Tennis Championships and Qatar Open while his long-term coach Gunter Bresnik will join him at the Kooyong Classic in Australia.
Thiem speaks about improving his game on clay and the return of Novak Djokovic
The current world number five who will play eight tournaments on clay hopes to play aggressively on the surface when Buenos Aires and Rio de Janeiro come around in February, his first two tournaments on clay. "My goal is to play better on other surfaces," he admitted.
"The no. 1 ranking position? Being fourth, fifth or ninth doesn't really matter. no. 1 is very, very far away at the moment." Novak Djokovic who makes his comeback at the Mubadala event on Friday has the backing of the Austrian who believes that the Serb will be successful just like Roger Federer and Rafael Nadal.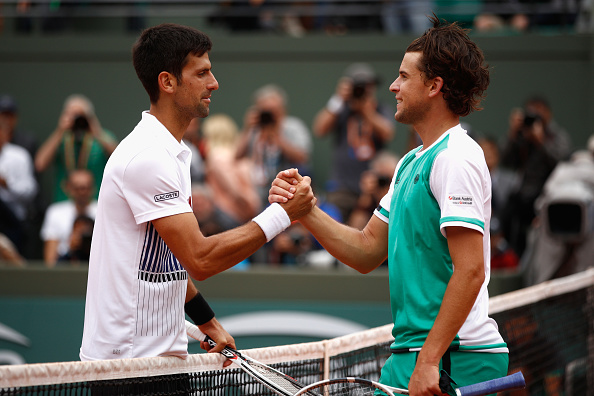 The world number five could end up facing Novak Djokovic in the final if both players come through their semifinal matches. The 30-year-old is participating in his first event for five months. "I think we can expect the same. He's in the same league as Roger and Rafa – also one of the greatest players of all time," the 24-year-old said.
"I think he will be even better and more dangerous if his injury is fine and he's had some time to recharge. I think everyone wants to know how he is playing again, and we will see in his first match here." Thiem hopes that the younger generation can take charge over the "Old Generation."
"I think we should. We did it already at the Masters 1000s and also other tournaments. But at the Majors, Roger and Rafa were just too strong. This year we just had to accept that. But at one point we have to make the breakthrough and I think 2018 is time for it."