Milos Raonic has thrown down many epic serving performances in his career, but Monday night may have been one of his best. In front of a hometown crowd in Toronto, the Canadian blasted tenth seed David Goffin off the court in straight sets to kick off his Rogers Cup campaign in style.
The Canadian number two did not lose a single point on his first serve in the entire match and barely even had a return put back in play as he made what was expected to be a difficult opening match look easy. With a loud home crowd backing him, Raonic advanced to the second round on home soil with a 6-3, 6-4 win.
Goffin can't convert chances
Raonic opening a match with a hold to love is nothing new. But when, after doing so to start the match, he missed a chance to put serious pressure on his opponent's serve in the second game because his shoe fell off mid-rally, it certainly looked as though the Canadian might not be destined for a deep run on home soil for the second year in a row. Fortunately for Raonic, and unfortunately for Goffin, the broken shoe looked like the best chance the Belgian would have.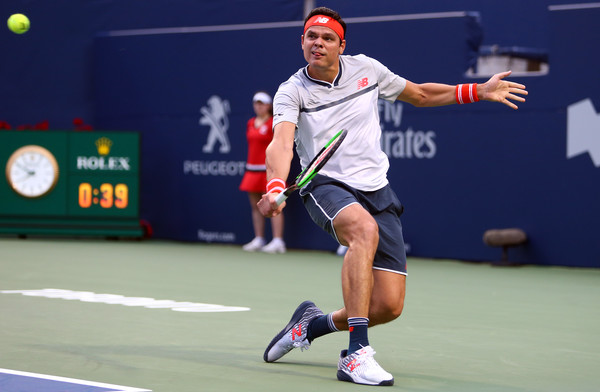 In Goffin's next service game, Raonic managed to keep his shoes on and fought to deuce. He miss-hit a return that floated into the midcourt, but what should have been an easy put-away for Goffin was fired into the net, giving Raonic break point. The Canadian then teed off on a Goffin second serve with a massive forehand return to take a 3-1 lead.
After Raonic consolidated with a hold to love, the pair were forced to wait through an extended changeover as the drizzle that had been falling through the first five games began to intensify. Fortunately, it died down and play could continue. Goffin found himself in trouble again right after the pause, going down love-30, but he managed to win four straight points to hold.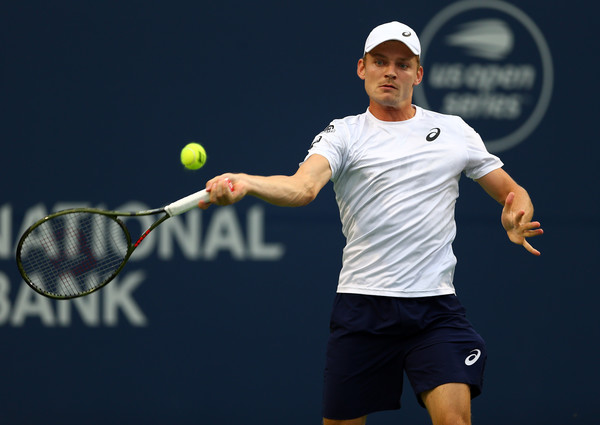 As Raonic attempted to serve out the set at 5-3, Goffin had his best chance of the match, taking a love-40 lead. That would be Goffin's last gasp not just in the game, but in the entire match. The Belgian won nearly half of his total return points in the entire match in that one game. From love-40 down, Raonic smoked five straight unreturned serves, including two aces, to wrap up the opening set.
Milos' missiles won't miss
From love-40 down in the final game of the previous set, not only did Raonic not have a serve come back in that game, but only 26 percent of serves he put into play for the remainder of the match would be returned. He opened the set with four aces in a hold to 15. Goffin won the only point in which he returned a serve. Starting with that comeback at the end of the first set, the Canadian would win 13 of his next 14 services points all with unreturned serves.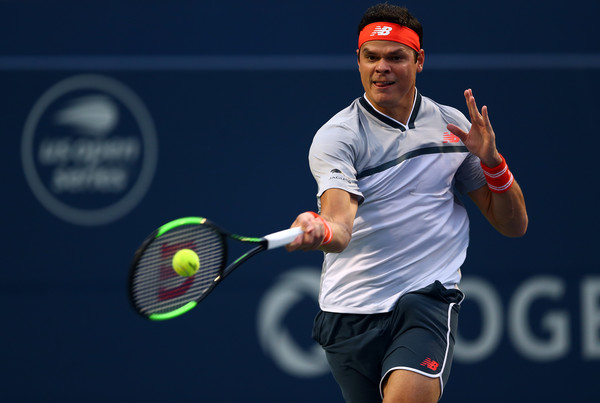 He wasn't just playing well on serve. At 1-1, another huge forehand return, this time a winner, set up a break point at 30-40. This time it was Goffin's chance to show off his serving, saving it with a service winner of his own. However, the Belgian found himself stranded at the net at deuce and Raonic's huge backhand passing shot was shanked to set up another break point. This time, he attacked the net and put away a forehand volley to seize the break.
With the way the Canadian was serving, the result seemed pretty much decided. Raonic would only lose two more points on serve in the match, one of which was a double fault. The Canadian booked his place in the second round with a hold to fifteen, although Goffin did make him rally for it on the final point.
By the numbers
The match can be summed up in one number: 100. 100 percent of first serve points won by Raonic. 27 out of 27. In actual fact, that number was particularly important for the Canadian because he only put 56 percent of his first serves in play, although he still managed 67 percent of his second serve points won. He totaled 13 aces to three double faults. Goffin only won four rallies on the Raonic serve.
Raonic awaits the winner between Marco Cecchinato and Frances Tiafoe in the second round.