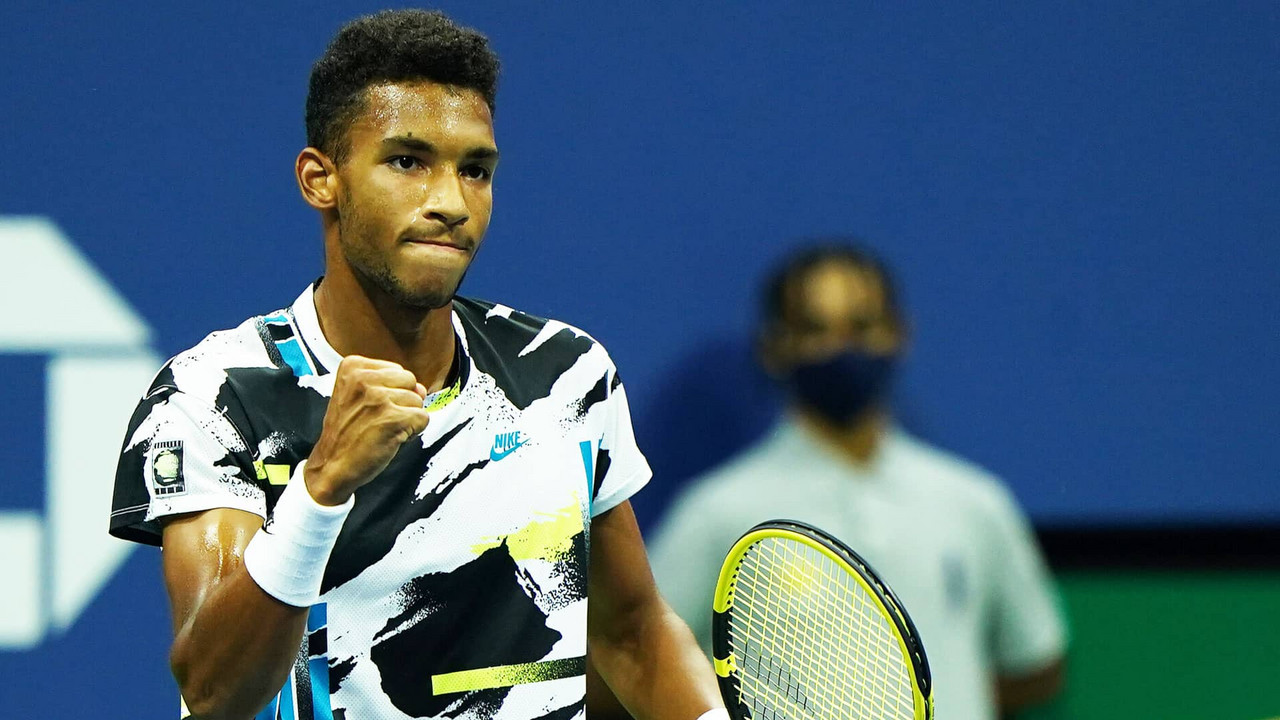 What was the pick of the bunch of the second-round matches at the US Open pitted 15th seed Felix-Auger Aliassime against 2012 champion Andy Murray with the Canadian scoring a decisive 6-2, 6-3, 6-4 victory under the lights at Arthur Ashe Stadium.
Auger-Aliassime hit 52 winners while also firing 24 aces, never facing a break point in the two hour, 10 minute match to equal his career-best showing at a Grand Slam event when he also reached the third round at Wimbledon last year.
Auger-Aliassime shines against Murray in dominant effort
The Canadian looked to come out to establish his power game and he was blasting his forehand all over the court, pushing Murray back and on his third chance in the Brit's first serve game, he drew a pair of errors with that wing. Combined with a trio of early aces, Auger-Aliassime jumped out to an early 3-0 lead.
Murray continued to be put under pressure and his serve was threatened as the set wore on with the Canadian reaching deuce twice, the Brit managing to scrape out a pair of holds. Serving to stay in the set trailing 5-2, Murray was powerless as Auger-Aliassime constantly punished him with his forehand and a winner from that wing closed out the opening set.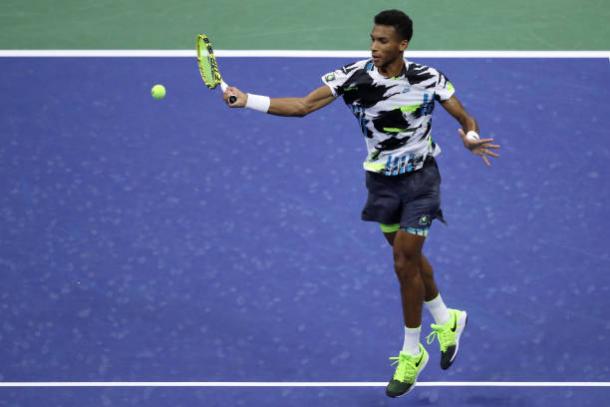 The second set saw Murray keep pace with Auger-Aliassime as he confidently held and although the Canadian's level drop slightly, the issue remained making an impression on the 15th seed's serve and he failed to do so, resulting in a 4-3 lead for Auger-Aliassime.
Finally, the Canadian made the breakthrough as Murray dumped a backhand into the net to bring up break point and did the same on the next point as Auger-Aliassime pulled ahead 5-3. Serving for the set, he had little trouble, holding to 15, firing an ace to take an impressive two-set lead.
Auger-Aliassime continued to roll, finishing off his first service game of the third set with an ace while taking Murray to deuce, but the Brit came through the game to hang on to a 2-1 lead. The Canadian faced his first moment of crisis on serve in the match falling behind 15-30, but a pair of aces got him out of trouble.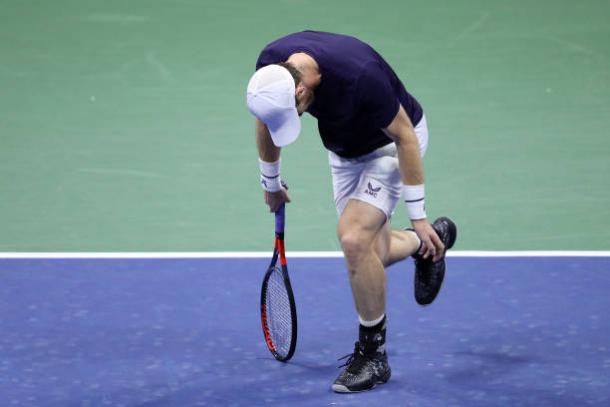 He made the breakthrough in the next game as Murray slashed a backhand into the net to take a 3-2 lead and consolidated his advantage with another impeccable hold. He moved to within a game of victory with a love hold and although Murray stayed just a single break down, Auger-Aliassime served out the match to love to cap a splendid performance.