Second seed Andy Murray cruised into the Shanghai Rolex Masters quarter-finals with a punishing defeat of Lucas Pouille in straight sets, 6-1, 6-3. Murray will now face a tough test against David Goffin in the quarterfinals.
Murray raced to a 5-0 lead in the first set with a clinical display of dominance from the outset. Both men were hitting the ball very well but Murray edged Pouille in every category to sail through the first set 6-1. Pouille managed to hang in better in the second set but with Murray in such good form, the Frenchman couldn't get a look in on the return and couldn't earn himself a single break point. The Brit dominated on Pouille's serve and two more breaks secured his place in the quarters.
Dominant display
Pouille came out on top of a long rally on the Murray serve to begin the match. Both men were already striking the ball extremely well and Murray held in a game full of firepower. A brilliantly read passing shot from the Brit and a couple of loose errors from Pouille gave Murray two break points. A big injection of pace from the Frenchman's forehand and some big serving saved the break points and left him with a game point, which Murray saved with a perfectly weighted lob to take them back to deuce. Another game point came and went for Pouille with an error and some incredible defense from Murray brought up another break point. An error from the racket of the Frenchman gave Murray the break and a 2-0 lead.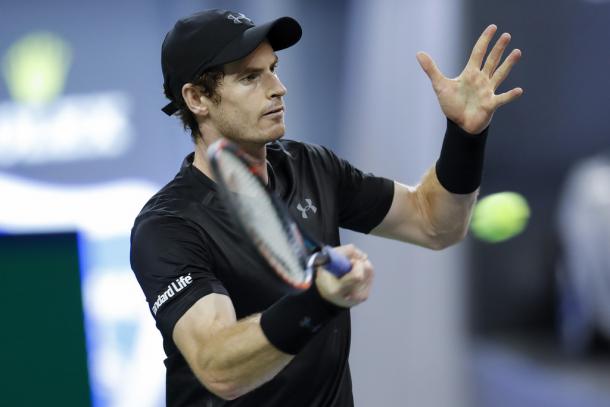 The break was consolidated easily as the pressure that Murray was applying seemed to be affecting Pouille. More game points came and went for Pouille in the next game as he looked to get his first game on the scoreboard, but Murray fought through, again using the lob extremely well, to break again for a 4-0 lead.
The second seed consolidated the break again without any trouble to force Pouille to serve to stay in the set. Murray continued to dominate on return but Pouille managed to save a set point and get his first hold of serve of the match at 5-1. Pouille tried to make life difficult for Murray as he was serving for the set, but the Brit still held as he took the first set 6-1.
Cruising into the quarters
Murray kept his momentum rolling into the second set with an early break as he continued to dominate on return. Consistently aggressive play and court positioning mixed with impressive defense from Murray meant that Pouille had to work extremely hard just to win one point. An easy hold for Murray gave him a quick 2-0 lead, and Pouille followed with a well-fought hold of his own to stay in touch.
Although Pouille was playing well, the Brit continued to cruise through on serve. Murray's confidence was clear as he unleashed on his groundstrokes. Pouille got his third hold of the match to keep the deficit down to just one break. The world number two sailed through his next service game to love with the help of two aces to stay ahead at 4-2.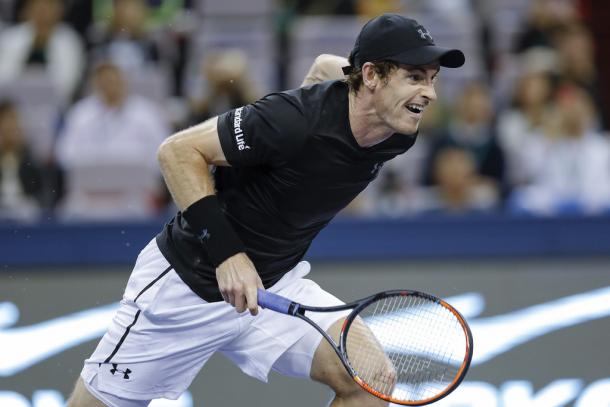 The Frenchman had his first easy hold of the match as he tried to keep his hopes alive in the latter stages of the second set. A double fault from Murray gave him a lead on return, but an unreal display of defense and some great serving brought the Brit one game away from the win.
Murray stayed aggressive on return and with the help of a couple of errors from Pouille, managed to grind out a couple of set points. Pouille wasn't giving up just yet and managed to save them with some big serving. A game point for the Frenchman was saved by Murray with a perfect passing shot down the line and a smash flew long to give Murray his third match point. Another incredible passing shot down the line at the end of his range gave Murray the win and a place in the quarterfinals.