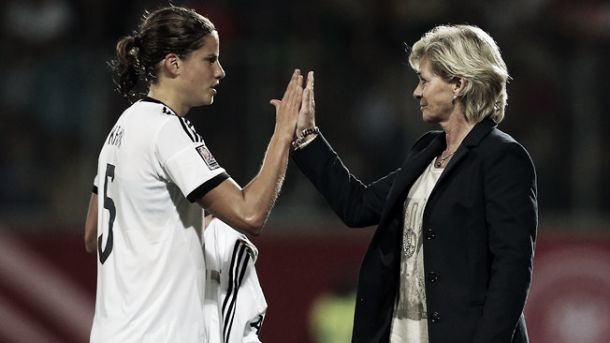 One of the favourites to lift the Women's World Cup, Germany, will look to get their World Cup campaign off to a bright start when they play Ivory Coast in their opener on Sunday evening.
The 2007 winners are expected to top the group with ease and will look for nothing less than lifting the trophy in what will be the final tournament for long-serving coach Silvia Neid who will leave the position next year.
There is a sense of unfinished business in the German camp after the last tournament back in 2011 when they were beaten on home soil by eventual winners Japan in the quarter-finals.
Neid's side have prepared well for this tournament winning every one of their qualifiers and finished as top scorers with 62 goals across the 10 games.
Ivory Coast will be making tournament debut in Canada and along with Thailand will be one of the dark horses to progress pass the group stages.
Clementine Toure's squad, who currently sit 67th in the world rankings, managed to reach the tournament after they finished third in the Women's African Cup and is the continents best opportunity of reaching the latter stages of the competition.
The coach has admitted that footage of Thailand has been hard to come by but with a sprinkling of bright talents who play their trade with big clubs in Russia and Sweden they could cause their opponents some problems.
Germany will take on Ivory Coast at the Lansdowne Stadium, Ottwa on June 7 at 9pm.