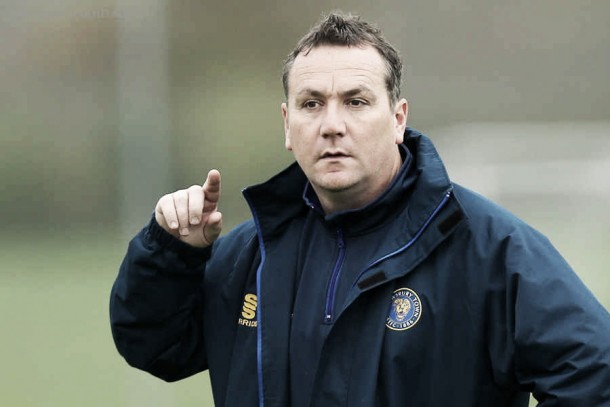 Shrewsbury Town manager Micky Mellon believes that the changes that he has made in the past few weeks will lead to certain improvements in the side in time.
In League One, Mellon's side have clamed just 21 points from 20 games so far this season and are just above the relegation zone, in 19th position in the third tier.
In an exclusive interview, the 43-year-old opened up about the side comparing themselves in the league and coming away with good performances and results.
Mellon looks to emulate top sides
"We changed things probably about four or five games ago and we will show improvements over time," he claimed.
"I think if we benchmark ourselves against the better teams in the league like we have done in the last five games, we will come out very favourably so we've got to look at keeping on improving on things and we will do very well."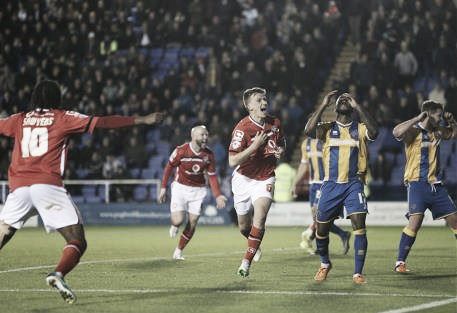 Shrewsbury's most recent game ended in a 3-1 defeat at home to Walsall - image via saddlers.co.uk
The manager also made clear that he feels that key moments in league games this season have gone against his side, and he has had to remind his players about that.
"There have been moments in games where a lot of things have gone against us. We are aware of that and as a manager; I have to make the players aware of that.
"They are little details in games that are going against us but we are doing a lot of stuff well and that's what I need to remind the players of. We just need to keep improving and those little moment will end up going our way."
Every game is important for Shrews
When asked what he thought about the upcoming games in all competitions he said: "Every game is important. We will just take one game at a time and we are going to continue to show improvements like we have done over the last six games and concentrate on ourselves."
The Shrews have received a break from their league duty this weekend to travel to National League side Grimsby Town for the Emirates FA Cup Second Round Proper tie.