After an average start to the season, Liverpool have gone from strength to strength and are now in 4th in the Premier League, Jurgen Klopp's team are showing why they are considered the best attacking team in the league, as they terrorise teams with their relentless pressing and fluid football.
The attacking philosophy that Klopp has instilled in the players seems to be finally at its best as Liverpool have won four games on the bounce and after the international break, it is one another huge game for them against arch-rivals Manchester United.
The real question on everyone's mind and most definitely on Klopp's mind is how far can he take this team?
Winning big won't always be the case
Liverpool are probably the best attacking team in the league, their results since the start of the season show us their desire to score goals and that has resulted in them winning games scoring plenty goals, but we saw from their latest victory against Swansea that scoring four or five goals won't always be the case for the Reds and that is a fact that they are going to have to accept.
At the same time, Klopp's boys showed that they had the mentality to dig deep and get the victory against the Swans, particularly from a second-half showing which was excellent from the Reds unlike the first-half.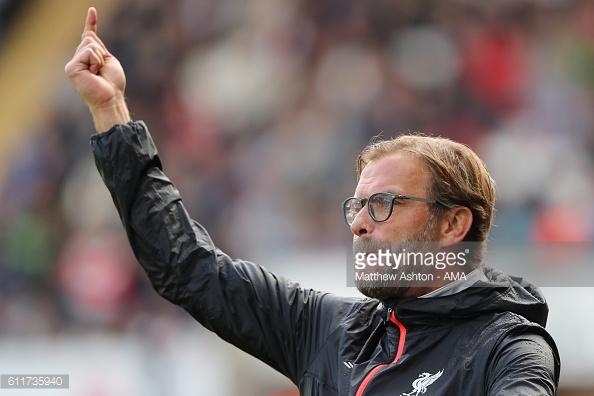 While Liverpool have had the habit of killing off teams with large margins, they have also shown that they have the ability to get the job done and win ugly when its necessary for them to do so and against Swansea, they did just that, as James Milner pointed out how important it was for them to grind out a victory.
Taking advantage of attacking depth will be necessary
Even though the current system of the 4-3-3 which Klopp uses with Roberto Firmino, Phillippe Coutinho and Sadio Mane, has worked wonders and trio have had some great matches already, Klopp will know in his head that he will have to make sure that he does not exert too much pressure on these players as he has enough depth in his team to rotate when he wants to and how he wants to.
Not just in attack, Klopp also has enough depth in midfield and can be sure that if needed be, his substitutes will step up to the task when called upon to do so. The likes of Emre Can, Marko Grujic and the experienced Lucas Leiva make for some very reliable depth in midfield and although James Milner has been playing at full-back exceptionally well, one can be sure that he can do a fine job in midfield as well.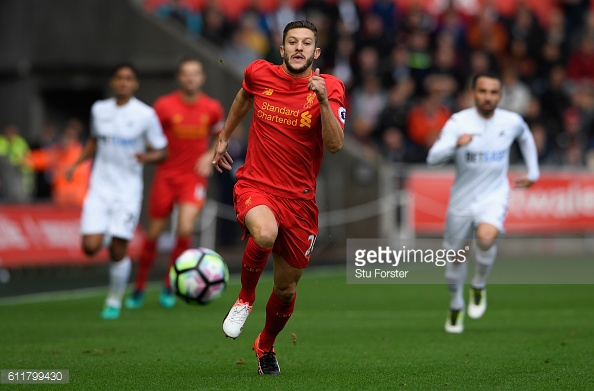 Keeping clean sheets needs to be a priority as well
As well as Liverpool have managed to do up front this season, they are still conceding a goal every now and then and if anything, it certainly does indicate that the defence needs work if Liverpool want to be consistent in their efforts for a high finish this season, maybe even a title challenge? Only time will tell.
The back two of Joel Matip and Dejan Lovren have started to build a good relationship and one can be sure that Loris Karius will have no problem in developing their chemistry as the season goes on, after all him and Matip are from the same league and therefore they know each other well enough.
Nathaniel Clyne should be an ever- present for the Reds during the season, there are really few players who can match his work rate in attack and defense. The full-back really has a great amount of stamina and the willingness to work as hard as the manager's system demands him to.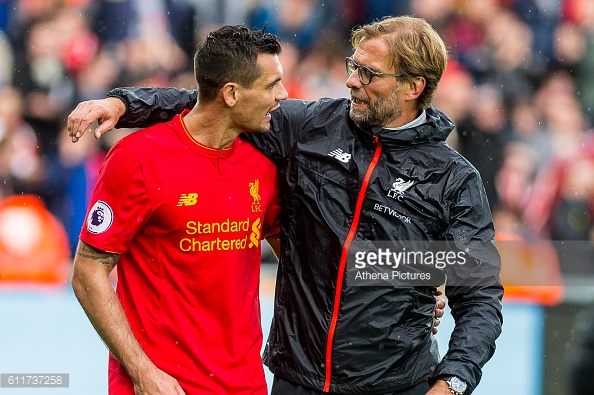 Special bond between Klopp and players is also important
Whenever we watch a Klopp team, we always look for the player's efforts to attack and their commitment to always giving 100% to the club's cause.
Klopp's players love him, there's really no doubt about that, the German brings a positive vibe to the Liverpool dressing room and his bond with his players is something that most managers can learn from Klopp.
Going into the international break, Klopp's men will be full of confidence and rightly so, they will need all the positivity and concentration as, after the league resumes, it's their arch-rivals Manchester United coming to Anfield.