Tom Cleverly has said that he jumped at the chance to re-join Watford after he made his second debut for the club in Saturday's draw against Middlesbrough.
Cleverly joined Watford on loan from Manchester United seven years ago and was named 'Hornets player of the year' and was delighted when signing for them again on Thursday.
Cleverley came very close to putting Watford a goal to the good on Saturday but was denied by a well performed Middlesbrough side.
"Always a positive feeling coming back" says Cleverley
The ex-Man United player has said that he has a positive feeling when returning to Vicarage Road and that is why he jumped at the chance to come and play under Walter Mazzarri.
"It's been a bit of a rollercoaster since I left," said Cleverley, he also added that he really enjoyed his football when playing at the club seven years ago.
Tom saw quality in this Watford side
Cleverley said that he spoke to Troy Deeney before signing and said that he saw the quality in this Watford squad when he was playing for Everton in Watford's 3-2 win over the Toffees.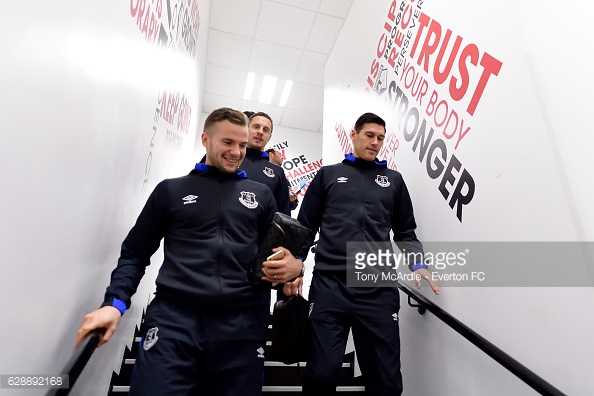 "It's a good opportunity for me to play some games and get some football under my belt," said the England International.
Cleverley also said that he wants to bring back the good memories that he had seven years ago at the Vic.
Not much playing time for Cleverley at Everton
Since December, Cleverley has only played two minutes of football for the toffees and was also on the bench in their 2-1 defeat to the champions Leicester City.
The 27-year-old midfielder said that his confidence levels dropped while playing at Goodison Park this season and being back in Hertfordshire could turn this around.
"A big attribute for a footballer is confidence" he said. He also said that confidence comes with getting minutes on the pitch and at Watford he believes he will get this.