The controversial topic of the amount of money being spent within football is an issue which is more relevant than it ever has been before. Manchester City are currently reaping the benefits of several years of heavy investment as they sit top of the Premier League under the management of Pep Guardiola.
However, despite investment in the playing staff playing a huge part in modern football, it does not always directly translate to success on the pitch, especially below the top tier.
VAVEL UK writer Sam Straw takes a look at how many teams have tried to spend big in an attempt to secure promotion to the promised land in recent years and have fallen flat on their face.
The impact of Financial Fair Play rules
The Football League Championship's financial fair play rules have now been in place since April 2012, albeit with some changes made throughout the years.
The point of these rules being put in place was to prevent clubs from building up huge losses from overspending in a bid to earn promotion which could possibly hamper the long-term future of the club.
However, some clubs have still decided to take no notice of these rules and instead have taken the 'promotion or bust' approach to their spending in the transfer market.
An example from this season would be Wolverhampton Wanderers. The club's hierarchy heavily backed new manager Nuno Espírito Santo in the transfer market, allowing him to buy highly talented players such as Rúben Neves from FC Porto for a fee rumoured to be around £16 million.
It is very rare for a Championship side to spend this much money on one player, especially a club that does not have the boost of parachute payments behind them.
Whilst Wolves' investment looks to be worth it so far this season, as they currently sit four points clear at the top of the division, it still has an element of risk. If Wolves were to suffer a frustrating second half to the season which ultimately saw them fail to achieve promotion, they would almost certainly be hit with a punishment from the Football League.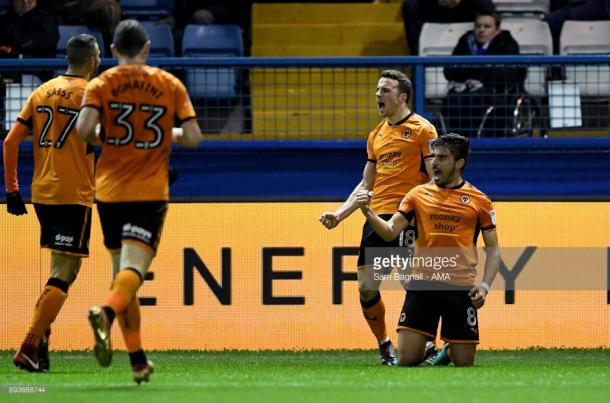 Relegated clubs have a significant advantage
The one issue around the Football League's FFP rules which frustrates a number of clubs is the significant advantage that relegated clubs get in regards to parachute payments.
The three relegated sides get lump sums of money every year for three years after their relegation from the top flight. This ultimately allows them to spend more than their Championship rivals without the concern of being caught out by FFP and subsequently increases their chances of promotion.
This worked out very well for Newcastle United last season, as they were able to invest heavily in quality players who were proven in the Championship and that they knew would be good enough to achieve an immediate return to the top flight. They spent a lot of money on the likes of Matt Ritchie, Dwight Gayle and so on who all had a significant part to play in their promotion.
However, it is not always this easy for relegated sides. For example, Aston Villa tried to match Newcastle's ambition by also spending a significant amount of money in the transfer market by bringing in the likes of Jonathan Kodjia.
However, it did not work out for manager Roberto Di Matteo and Steve Bruce was ultimately appointed to help guide the club to a 13th-placed finish. This has ultimately had a long-term impact on Villa as Bruce had his hands tied during the summer as the club could not afford to spend much money due to concerns about falling foul of the financial fair play restrictions.
Bruce's side do currently find themselves in the play-off places this campaign but whether they are going to earn promotion back to the top flight remains unclear.
If not, it would be very difficult for Bruce to make many amendments to the squad next summer as they are likely to have some issues once again but to an even bigger extent. This could result in Villa languishing in the Championship for many years to come which ultimately sums up the pressure that both managers and players are now under to be a success.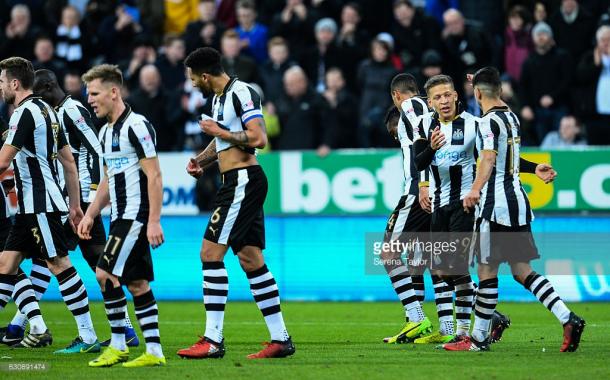 A huge risk for the long-term future of the club
There are many sides who in desperation for promotion to the Premier League, have invested a significant amount of money in playing staff despite the fact they do not even have the safety of parachute payments behind them. The likes of Queens Park Rangers, Nottingham Forest, Sheffield Wednesday, Derby County and more have all found this out the hard way.
QPR have made huge losses in recent years under the ownership of Tony Fernandes. The R's have had two spells in the top flight from 2011/13 and then 2014/15.
However, their spending whilst being in the Championship between and after those spells in the top flight have caused massive issues for the club financially.
This ultimately now sees the club languishing in the lower half of the Championship with no real hope of achieving promotion back to the Premier League anytime soon.
Manager Ian Holloway does not have much money to spend on new players and his squad remains relatively unbalanced. The club has had to get rid of many players on ridiculous wages in recent times as it was not sustainable and ultimately the club are paying the price for that now.
However, at least QPR did enjoy a brief spell in the Premier League. The likes of Nottingham Forest, Sheffield Wednesday and Derby County have all also spent big in recent campaigns but failed to achieve promotion at any point.
Forest were taken over by Kuwaiti businessman Fawaz Al-Hasawi in July 2012 with huge aspirations to get the club back into the top flight and even back to competing in Europe.
However, he had little idea on how difficult it was to get promoted from the Championship and clearly felt success would be easy with a significant amount of investment. He was badly advised and ended up paying inflated transfer fees and wages for relatively average players at this level.
His five-year tenure at The City Ground was chaotic to say the least as the club was hit with a transfer embargo and multiple fines. It is further evidence that throwing money at promotion is not always the key to success but can instead sometimes hinder the club's progress.
Forest have since been taken over by Evangelos Marinakis who is rebuilding the club off the pitch whilst Mark Warburton continues to improve the Reds' performances on it.
Sheffield Wednesday and to a lesser extent Derby County have also taken a similar approach in recent years and also failed to win promotion. Wednesday's owner Dejphon Chansiri has heavily backed manager Carlos Carvalhal in the transfer market in recent years which has seen the Owls achieve back to back play-off finishes.
However, due to the amount the Owls have spent on players such as Jordan Rhodes, Gary Hooper, Adam Reach and so on in the last few years, they now have very little room to manoeuvre in regards to new additions.
This is a concern for Wednesday supporters as the club are currently languishing 10 points off the play-off places which is not good enough considering the aim was automatic promotion before the season kicked off. Carvalhal has nine injuries to key players to contend with and knows that he will not have much money to spend in January due to concerns of financial fair play.
This raises the question on whether the Owls would have been better off spending their money more wisely in the last two years rather than going 'all out' for promotion and missing out in the play-offs. They have arguably overspent on attacking players which has created a relatively unbalanced squad with a lack of defensive cover.
Derby are another team who have invested significantly in search of promotion to the Premier League. However, this season Gary Rowett has started to reduce the club's wage bill by selling players he believes to be surplus to requirements as he has recognised that it is not sustainable to have a squad as big as they did.
This resulted in him having to make the tough decision to allow the likes of Will Hughes and Tom Ince to move to Watford and Huddersfield Town respectively in the summer despite the fact they have been two key players for the Rams in recent years.
Rowett has focussed his transfer plans on bringing in experienced Championship players on sustainable wages rather than spending over the odds. This approach has resulted in a successful start to the season for the club.
No need to spend big to be a success
The success of the likes of AFC Bournemouth, Burnley and Huddersfield Town in the past has shown that you do not need to spend big in order to achieve promotion to the top flight.
All of these clubs are very similar in the fact that they are all very well-run, have good managers and were a success in the Championship due to their spirit and endeavour rather than individual quality shining through.
Burnley are arguably one of the most well-run clubs in the country and have a manager they trust in the form of Sean Dyche. The club has never at any point decided to spend big in desperation to earn promotion but instead gave Dyche the time he needed to build a competitive squad and when investment was needed, they spent wisely.
For example, Burnley invested £9 million on Andre Gray in 2015 as he joined the club from Brentford but his goals ultimately helped the Clarets achieved promotion back to the top flight which is worth a lot more.
The Clarets are now reaping the rewards of giving Dyche the time and resources he needed as they are comfortably competing in the top flight. They are the best example of how steady investment is a far better option for clubs in regards to their long-term progress. There is no 'short-term' fix as even if heavy investment does result in immediate success, in the long-term it could have negative ramifications.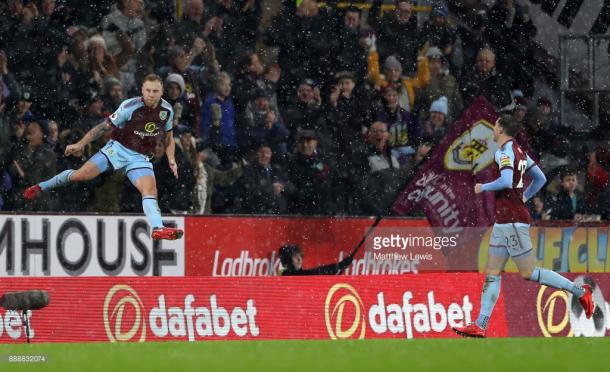 A risk worth taking?
The reward for promotion to the Premier League is bigger than it ever has been before so it is therefore clear to see why owners are so desperate for success. In recent years promotion to the top flight is said to be worth around £200 million when television money and so on has all been taken into account.
This is a huge amount and even if promoted sides found themselves relegated back down to the Championship in the first year, they will be backed by parachute payments for the following three years.
Due to the enormity of these figures, it is clear to see the temptation that owners must have to spend big if they believe promotion is genuinely possible.
However, things can easily go one of two ways. Both Wolves and Middlesbrough were the biggest spenders in the Championship this summer. Wolves already look well set to challenge for automatic promotion but Boro have really struggled under the management of Garry Monk and find themselves five points off the play-offs with a lot of ground to make up if their season is to end in promotion.
Whether lessons will be learnt in the next few years remains to be seen but so long as the reward for promotion to the Premier League is so great, the temptation to splash the cash is always going to be there.