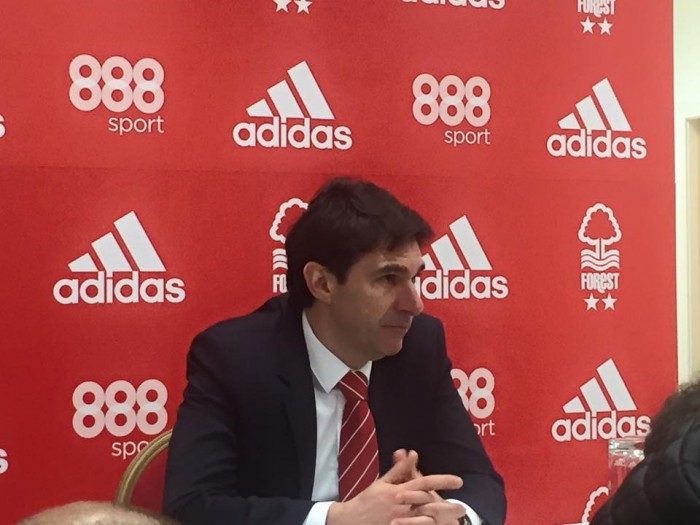 New Nottingham Forest manager Aitor Karanka admitted he has "a lot of work to do" after his new team lost 1-0 to Aston Villa. The Spaniard also dropped strong hints that a number of new faces are being pinpointed to support that development of his side.
"The players need to know football is not easy"
Karanka admitted, "it was the first game, we have only been training for two or three days and had to prepare for a team like Aston Villa. I have positive things I saw from the squad but we have to improve a lot."
He also suggested that Forest's surprise victory over Arsenal possibly hindered preparations rather than helped them. "Coming from the game against Arsenal, everything was going to be different. The atmosphere was different and the players need to know football is not easy. It is not always going to be like the Arsenal game."
Forest were slow in their build-up and lacked penetration against Villa, a problem Karanka realised during his post-match conference. "We need to organise the team to be more intense and aggressive. Some of the young players played well against Arsenal but today was also good for them to build experience against players like John Terry."
"We are going to try and find the best players possible"
Karanka suggested he is keen to start scouring the transfer market for new faces. "We need more players because today we did not have a central defender on the bench. We need quality players that want to work hard and have experience at this level. From tomorrow we are going to try and find the best players possible."
However, the Champions League winner felt the right team deserved to win in Saturday's evening fixture. He concluded, "Aston Villa were more mature and experienced and had the game under control for the whole 90 minutes."