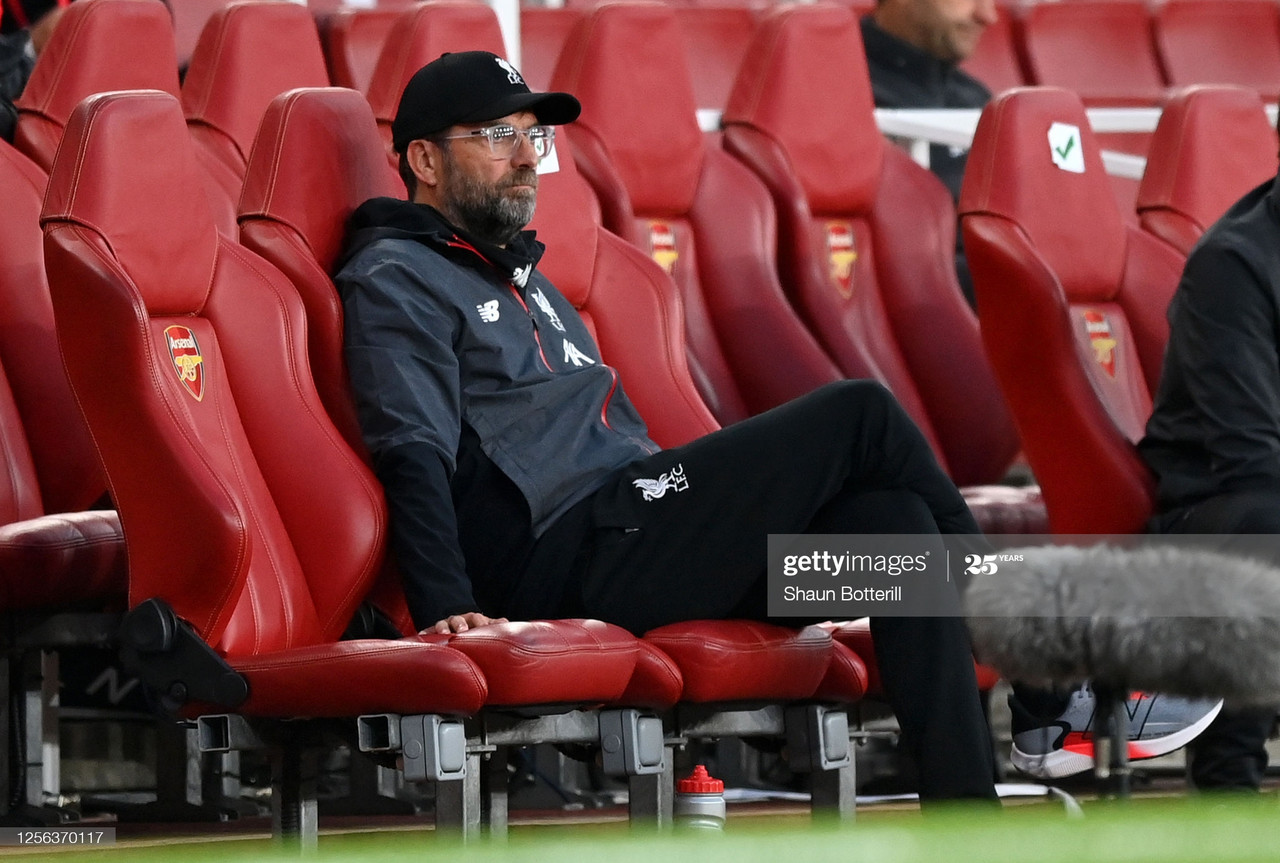 Jurgen Klopp was largely satisfied with Liverpool's performance in Wednesday night's defeat at Arsenal, but conceded that football is a 'results game' as the opportunity for a Premier League points record slipped away.
The Reds' hopes of passing the 100 mark were dashed as they gifted Arsenal two goals at the Emirates.
Sadio Mane had put them in front on 20 minutes, but glaring errors from Virgil van Dijk and Alisson Becker gave the Gunners golden opportunities to turn the game on its head.
Incomparable standards briefly dip
Responding to the uncharacteristic lapses from two of his most dependable players, Klopp insisted that such mistakes are bound to happen during the season.
Indeed, it may simply be the case that the matches demand less focus from the side who were confirmed as champions with seven games to spare.
"We were very dominant, a lot of good football," Klopp said, as quoted by the official club website. "In the end, why are we in the situation we are? Because we are a very good football team and we usually work on a concentration level that is nearly unhuman [sic].
"Today we made some human errors, which is not so nice but not completely surprising that it can happen whenever. Tonight it happened."
'That dominance we never had before'
Before and after the twelve-minute spell where they engineered their own downfall, Liverpool were in complete control.
They wound up with just short of 70% possession, relentlessly besieging the Arsenal goal in the second period.
Overall, then, it could be argued that Liverpool played well even in defeat.
But Klopp assured supporters that his 'self-critical' squad will be far less charitable in future.
"I don't think I ever played a game with 24 to three shots against Arsenal, I can't remember that," he said.
"There are a lot of goals usually when we play against each other, but not that many tonight – at least on our side. But that dominance we never had before, I can't remember it at least. So I'm happy about that.
"But that's not the only thing, because it's a results game and we want to have results. We don't have one tonight.
"We are very self-critical; we take that now and try to improve in this department."
Liverpool are back in action next Wednesday against Champions League-chasing Chelsea in their final home game of the season.
They will be presented with the Premier League trophy shortly after the final whistle.