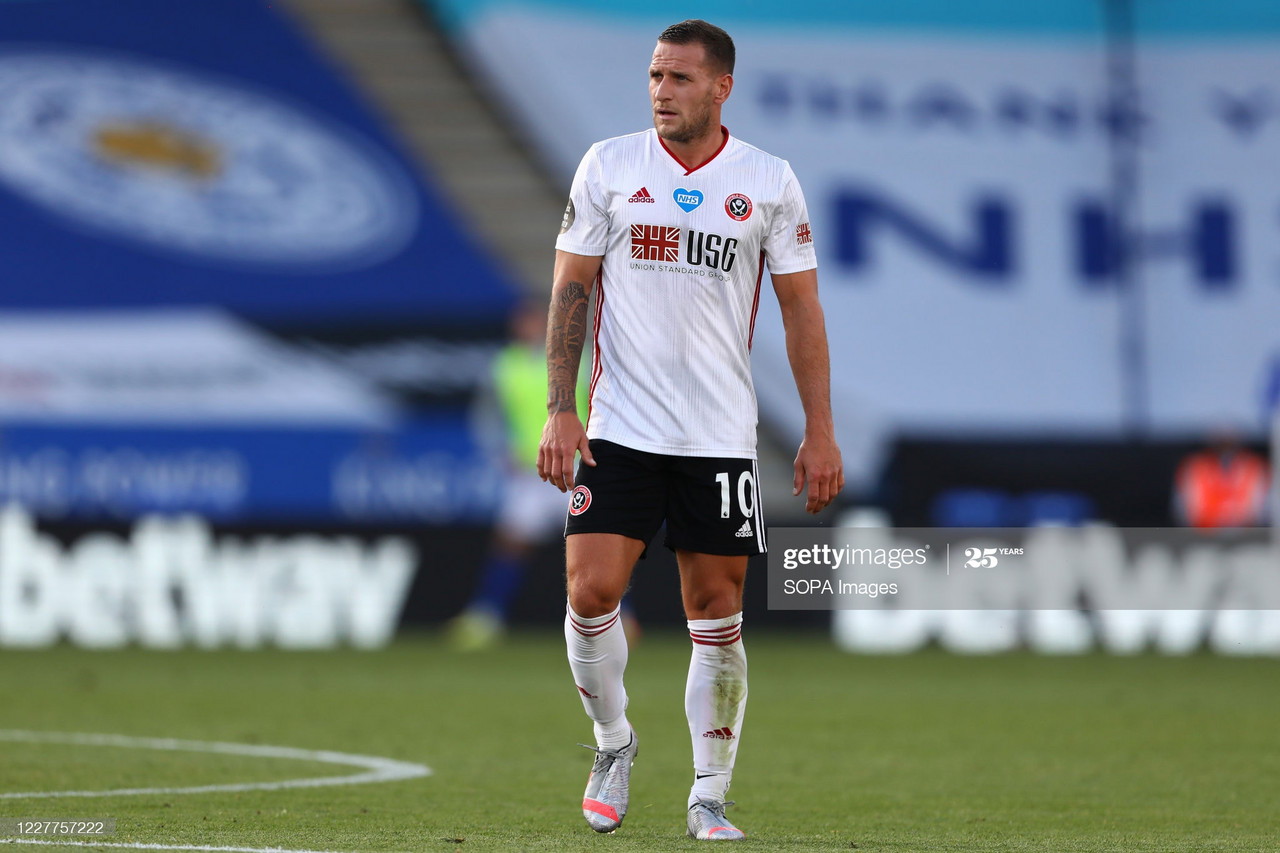 Sheffield United captain Billy Sharp has said that "football is not the same without fans" as they look to finish the season on a high after missing out on a european spot.
The Blades travel down to the south coast to take on one of Sharp's ex teams Southampton on Sunday.
Sheffield United have now missed the chance to qualify for the Europa League following two defeats at the hands of Leicester City and Everton.
Despite missing out on playing european football next season, it be go down as a fantastic season in the history of the Blades, surpassing their highest ever points total in the Premier League and a top half finish after many pundits tipped them to go down.
Blades looking to finish on a high
Even though there's not much to play for in the game, Sheffield United will be looking to bounce back and make sure they don't end the season with three consecutive defeats.
Sheffield United's form has been inconsistent since the restart and no supporters in the ground has had a affect on the side.
"We'd have liked to have taken it into the last game," said Sharp told the clubs media.
"We still want to get three points. We'd have wanted a packed Sheffield United away end but it isn't to be. Football's not the same without fans."
The Blades have secured a top ten finish in their first season back in the Premier League for twelve years which at the start seemed unimaginable and they have kept on proving the doubters wrong week in week out throughout the season.
"To do what we've done up to now is incredible," Sharp told the clubs media.
"I'm incredibly proud to be captain of the boys. They've shown that they deserve to be in this league."
Blades looking ahead to next season
Even though this season has not concluded Sharp had admitted that manager Chris Wilder has already started speaking to the squad about the challenges the Blades face next season.
"He's [Wilder] already been on to us about next season and this one's not even finished. We need to make sure we're hungry and ready to go again," Sharp told the clubs media.
Sheffield United will be looking to avoid any signs of second season syndrome next year after setting themselves such a high benchmark this season. The recruitment for next season has already started with the signing of goalkeeper Wes Foderingham from Rangers. The Blades will be looking to strengthen in other areas as well in order to replicate a season similar to this one.