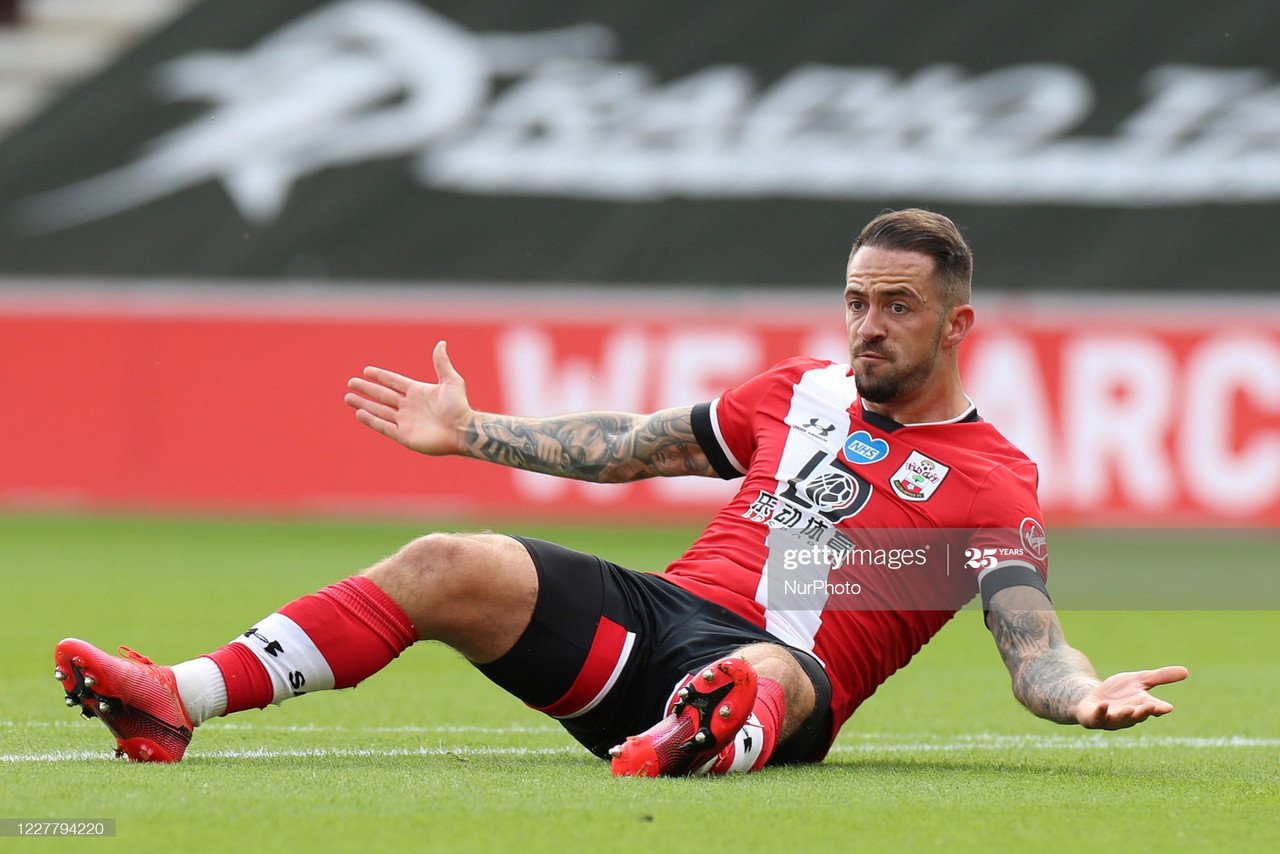 In what was an unusually warm December night Virgil van Dijk managed to scrape back a goal as he uncharacteristically found himself in the centre of the opposition penalty box, as Claude Puel launched all of Southampton's personal forward in a desperate attempt to resurrect their European tour.
But, it was too little too late, as the Dutchman's strike in the first minute of injury time, upon the conclusion of the second half, merely canceled Maor Buzaglo's strike just ten minutes earlier for Hapoel Be'er Sheva at St. Mary's.
Earlier that week MPs had been trying to overthrow the Supreme Court's hearing on crashing out of the EU, as Southampton came crashing out of European football in the group stage.
It was 2016, and the last time that the South Coast side found themselves competing at European level, and after coming close to dropping out of the English top-flight in some of the seasons that followed, Southampton are now in a great position to fight for European football once more.
Ralph Hasenhuttl guided his side to an eleventh placed finish in the Premier League last season and has the foundations to climb further up the greatest division in football.
Foundations for success
There is no denying that a momentous proponent in Southampton improving their league position by five places was Danny Ings.
The English talisman, much to the surprise of many, found himself in competition for the Golden Boot, and while he might not have made the cut to win the accolade, missing out to fellow countrymen Jamie Vardy. As the former Liverpool forward finished joint second with Arsenal's Pierre-Emerick Aubameyang, by only one goal, in what is a hugely commendable achievement for any side which finishes outside of the top six - let alone outside of the top half.
22 goals were enough to see Ings in contention for player of the season too and while he was never going to win that with Kevin De Bruyne in the same division it proves he is a player of a high caliber.
A high enough caliber to form a good run-in for European football, providing he can be as consistent during the upcoming season as he was in the previous.
However, to form a charge for a spot to qualify for Europe you need more than one player and Saints certainly have that.
Southampton arguably has the best set-piece taker outside of the top six in their captain James Ward-Prowse, who isn't shy of scoring some beautiful free-kicks as well as providing excellent delivery from corners. Che Adams is certainly a talent that is easing into fruition and could be a real threat next year alongside Ings, as shown since the restart.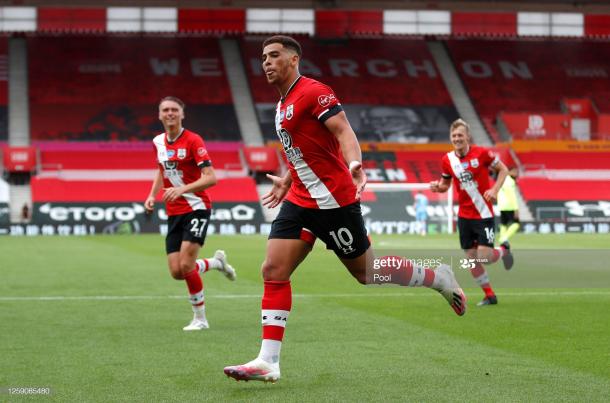 Che Adams started to show his worth at the end of the season. Photo by by Pool via Getty Images.
While the attack is important as is the defence and under Hasenhuttl last season Saints improved remarkably particular towards to latter stages of the season where following the restart Southampton earned an impressive six-game unbeaten run beating Manchester City, Bournemouth and Sheffield United, and drawing with Manchester United, Brighton, and Everton.
An impressive feat which lead to their gaffer scooping up the final manager of the month award, but it is the type of form that can carry them to a European spot providing they can maintain it next season.
In that six-game stint, there were so impressive and relentless defensive displays from Jack Stephens and Kyle Walker-Peters along with Alex McCarthy in between the sticks, and Southampton has only added to that with the acquisition of promising center-back Mohammed Salisu.
Where the squad is at the level to compete for Europa League Saints also have a manager who can lead them there having transformed a lackluster sider under Mark Hughes battling relegation to an intense midtable force.
Hasenhuttl has European experience with RB Leipzig and plays attractive football which will certainly bolster in their quest to improve on their position last year.
The one-word problem
There may be the foundations in a squad for Southampton claiming a European spot next season, but there's a one-word problem - consistency.
Admittedly as the season grew Saints showed some of the best consistency in the division especially after the restart but it's imperative that is carried through to next season.
This is something that will rely heavily on Danny Ings, and everyone is aware of his injury battles at Liverpool and even before at Burnley.
Without Ings, it's hard to say where Southampton would have finished and could finish next year because his goals, and the sheer amount of them, are paramount to any success at St.Mary's
But as mentioned Che Adams is really growing after one full season after his big-money move from Birmingham and perhaps could step-up, but only time will tell should that situation arrive - with the only other alternatives being Shane Long and Michael Obafemi who are both not quite up to scratch to leave a European charge.
So it really does rely on Danny Ings remaining fit, but what's encouraging is he managed to do so for the majority of the last campaign and if he can do so again there's no reason why Saints can't compete at the level of Wolves - who just messed out on a Europa League spot on goal difference last season.
It will be tough with Arsenal anticipated to improve next season while the current top six won't be looking to drop any places along with Wolves and Sheffield United barking up at the European spots.
But, the foundations are there and Southampton has shown they are more than capable of getting results from these sides it just comes down to consistency against them and the lesser teams where they have been known to drop points. And even if they fail to obtain a converted European spot it doesn't matter because they probably won't be expected to.