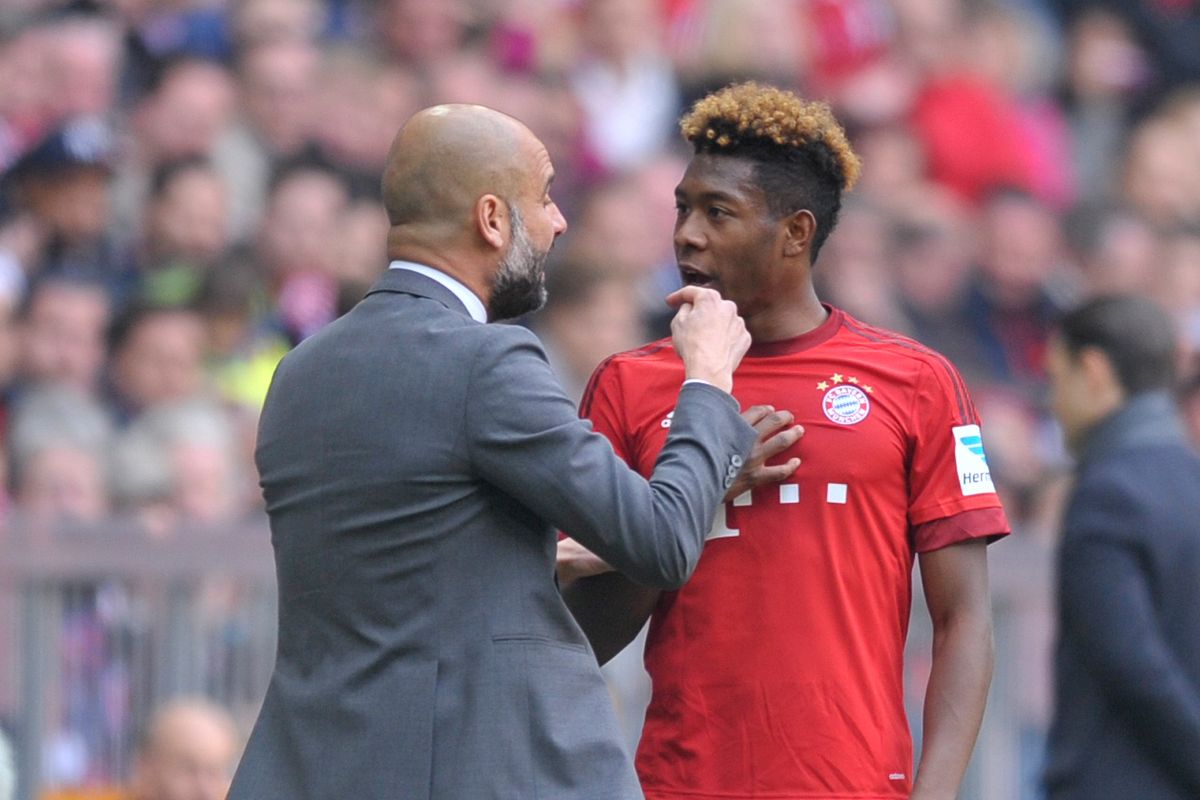 Although Manchester City have one of the best squads in Europe at their disposal, they still finished a whopping 18-points behind runaway champions Liverpool last campaign.
With Chelsea enjoying one of the most fruitful transfer windows in recent memory, and Manchester United beginning to find their rhythm under Ole Gunnar Solskjaer, the Blues must make crucial tweaks if they are to improve on last season's position.
Shrewd business has already been conducted this summer, with the arrival of Nathan Ake and Ferran Torres. Another centre-back would be a massive bonus, but serious questions remain about the left side of defence.
Who is in the Shop Window?
Of the few names batted around, David Alaba seems the most likely candidate if fresh meat is to be introduced. The connection makes sense given the 28-year-old Austrian's fruitful spell under Guardiola at Bayern. However, a £60m price tag may be a stumbling block, particularly given the astronomical sums already thrown at City's defence thus far.
The likes of teenager Alphonso Davies, quite simply the best left-back in the world at the time of writing, are surely unattainable. Besides, having just lifted the Champions League with Bayern, who is to say he would want to leave a side at the very top of their game.
The domestic crop of left backs offers little hope to boot. With Ben Chilwell soon to appear in Chelsea blue, and Andy Robertson in no rush to end his love affair on Merseyside, the two best in the Premier League are firmly off the market.
Indeed, Alaba seems the only remote possibility, although a more reasonable deal would have to be thrashed out with Bayern, and it has to be said the rumours have gone cold for a number of weeks. With this in mind, perhaps City will be ushered into working with what they already have.
£160m of Choices
A number of current squad members have tried and failed to cement their position at left back in recent months. The talented Oleksandr Zinchenko has proven to be a sublime spot, brought in for £1.7m in 2016. The young Ukranian has looked exciting, at least offensively, against lesser sides, although his pedigree as an attacking midfielder ultimately detracts from his true defensive capability.
The mastery of defence cannot be learned in just a couple of years, and City certainly do not have the luxury of facilitating on-the-job learning.
Benjamin Mendy, the first of three £50m+ full backs, started promisingly but soon fell victim to long-term injury. An astounding athlete, but perhaps not the most technical footballer, he has certainly shown his ability to charge up and down the wing and whip in a mean cross since his arrival from Monaco.
Although, he has often failed to convince, particularly since he was side-lined. This being said, his price tag may grant him another full season as first choice in which a greater level of consistency will be demanded of him.
Joao Cancelo was a rogue ingredient thrown into the mixing pot at left-back during the back end of last season. Being right-footed, the tricky Portuguese perhaps saw his City career blossoming down the right side, although he has struggled to unseat the ever-impressive Kyle Walker since arriving from Juventus.
Despite this, his performances raised a few eyebrows. Lung-busting surges created left-sided overloads, alongside Raheem Sterling, which put sides firmly on the back foot, making him an attractive alternative for Pep Guardiola to consider.
The Resolution
At £60m, Joao Cancelo is an extremely expensive asset in City's ranks. Having demonstrated his ability to play on the left last season, perhaps City are best served to use this asset as something of a utility full-back.
It is often said that competition gets the best out of players. In that case, if Cancelo is, at the very least, able to put pressure on the starting spots at both right and left-back, and of course take over if required, he has added value to the team.
Ultimately, it may be down to Benjamin Mendy to command the left side of defence this season at the Etihad. Although, he can perhaps owe this luxury to the scarce crop of attainable talent at left-back in the current transfer market.
With City's problems last season largely boiling down to defensive frailty, a few alterations are needed. Nathan Ake is unlikely to answer all of City's prayers in this regard. Certainly, Pep will need to keep a close eye on proceedings at left-back early in the season, with an unconvincing starter and promising deputies ready to battle it out once again.