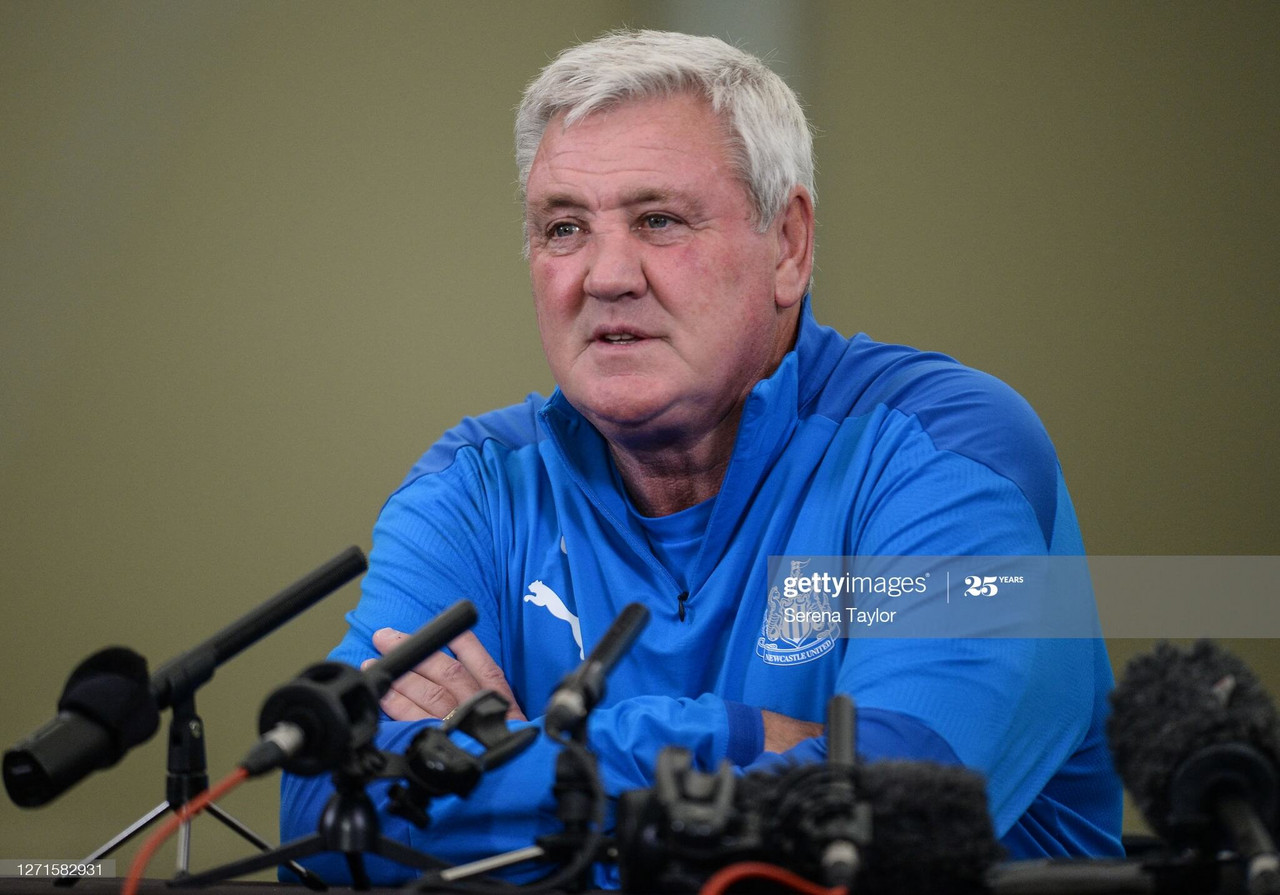 Newcastle begin their 2020/21 Premier League campaign with an away trip to the London Stadium to face West Ham.
Despite the Saudi Arabian-backed takeover rumours seemingly coming to a conclusion, it has been a very good week for Newcastle - with Callum Wilson, Ryan Fraser and Jamal Lewis all joining the club.
As well as three new arrivals, Isaac Hayden and Karl Darlow have just signed new long-term contracts at the club.
Here are the most important responses that Toon boss Steve Bruce made to the media:
Newcastle's long-winded takeover rumours reared their head again this week, after the football club themselves wrote a public statement to say that the Premier League had officially rejected the deal from happening.
A day later, the Premier League denied that anything had been formally rejected, despite current owner Mike Ashley informing supporters of otherwise.
Steve Bruce said on the matter: "The one thing it does is create uncertainty.
"We've all said it would be wonderful for the club - it could have taken us to a different level.
"My job is to get on with it.
"This takeover was unique because of who was involved - it would've taken us to a different level.
"But it looks like it hasn't happened, it looks like it's dead in the water.
"Let's try and forget about takeovers - my job is to improve the team."
It has been a seismic week on Tyneside in terms of incomings, with Bournemouth pair Callum Wilson and Ryan Fraser signing up - along with Norwich full-back Jamal Lewis also making the move.
Bruce said: "We've got to try and create a bit more, make more chances and that's why we've brought in the players we have done, to try and improve that situation.
"They're proven all of them in one way or another so I'm quietly confident that they'll all do very well."
On squad meal with Mike Ashley
Mike Ashley arrived in Newcastle on his personal helicopter on Wednesday night to greet his new signings, as well as taking the entire squad out for a meal on the evening.
Bruce said on Ashley's rare visit to the North East: "The owner wanted to meet his new players.
"He comes up once in a while and takes us out for dinner.
"It was good to see him - sometimes the manager needs a little bit of help & he's flexed his muscles a little with transfers, which is great.
"We didn't really talk about football beyond the players we've signed.
"We don't have everyday dealings but it's important for the relationship between a manager & a CEO.
"There are arguments here & there, that's normal, but I'm grateful for the support.
"Mike thought [the takeover] it would be a wonderful opportunity for the club to move forward if it had happened, it was unique.
"But a new broom sweeps clean, I was wary of that.
"But I want what's best for the club - it hasn't happened so let's get on with it."
Bruce confirmed to the media that he will be without the likes of Dwight Gayle and Martin Dubravka due to injury tomorrow, but he surprisingly said that Matt Ritchie is an injury doubt.
"Matt Ritchie is still touch and go, he's trained but we'll see how he is today.
Matty Longstaff, Martin Dubravka, Fabian Schär and Dwight Gayle won't make it but we're getting a few back which is important."
The Magpies and The Hammers last faced each other in July, in a thrilling 2-2 draw at St James' Park.
Steve Bruce, like he did in his pre-match press conference in July, heaped praise on West Ham boss David Moyes.
Bruce said: "Whenever you play against a David Moyes team you know what to expect.
"He demands hard work and resilience from them.
They'll be a difficult nut to crack but we played very well down there last year. Let's look forward to the game and get ready for it."