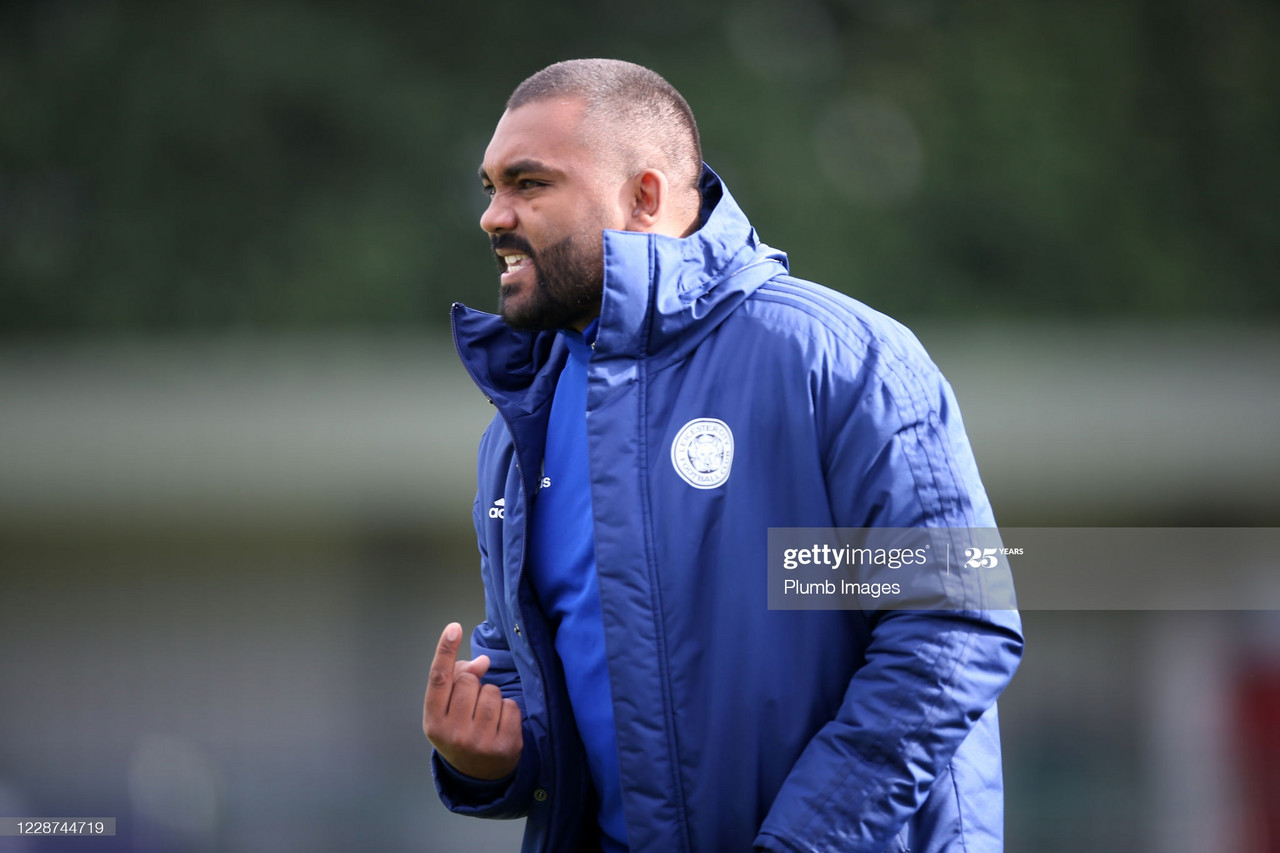 Leicester City Women's manager Jonathan Morgan was proud of his team after they fell to a 2-1 home defeat to Super League side Manchester City.
First-half goals from Chloe Kelly and Georgia Stanway were enough to hand the FA Women's Cup champions passage to the semi-final of the competition.
Charlie Devlin set up a tasty final 12 minutes when she dispatched a penalty, but the Citizens held firm to earn the win.
Speaking after the game, here are the top five quotes:
On his team's spirit
Last season, in the Continental Cup, City demolished Leicester 5-0, in a game that the Super League side gave the Foxes no chance.
Fast forward a year, Morgan's side put in a completely different outing despite the defeat. Morgan was full of praise about his girl's performance.
"I'm really proud. Not just the starting eleven, the whole squad. We fought until the end and I don't think Manchester City expected us to be that way.
"We did our homework on where we thought they would be most vulnerable, which isn't many places, and I'm pleased because they executed the plan."
On the Foxes aspirations
With the club turning professional this summer, the destination is the top division for Morgan's side this season.
After today's narrow defeat, the Leicester manager confirmed that he wants his side to be near the level of the Manchester club.
"It definitely fits in the aspirations. You look at their squad and just think 'wow'.
"We are aiming to be like them one day. In terms of short term and medium term, we want to get promoted in WSL and we think we have the quality to compete there.
"It's about consistency now, to make sure we can perform at this level in the future."
On what was different from 5-0 defeat
Leicester are a much more organised side this season, with the arrival of the likes of Esmee De Graaf from West Ham United, and that was clear to see in the performance.
When asked what he thought the difference was between the two encounters, Morgan said: "When we played them last time, we got to half-time, 0-0.
"We had a squad full of 16,17 and 18-year-old's and played a different way. We played 4-2-3-1, sat deep and compact and didn't really attack them.
"I think we had the ball as much in their half than they did in our half. We feel we can compete with these teams.
"Obviously, 2-1 is better than 5-0, it just shows the development and progress of the club. The frontline with Millie [Farrows] ran them ragged. She was the key reason why we could keep them in their half."
On the "only negative" from the game
The Foxes hosts Durham next Sunday, their third league game of the season, and Morgan struggled to pick on negatives from the cup exit.
"The only negative is the second goal. The penalty, was it a penalty? I'm going to say no and they are going to say yes. That's how it goes.
"The second goal was a gift for them. Not just from mistakes from our centre-back, but from the build-up. But apart from that, nothing.
"But I said to the girls that if they play like that, they are going to have a very good season."
On consistency
In their opening two games, Leicester defeated Blackburn Rovers before rescuing a point at Sheffield United with an injury-time penalty in two completely different performances.
Following a very good performance against a top side, Morgan wants his side to be consistent.
"We played Sheffield United last time and we were terrible, then play Manchester City the next game and brilliant.
"It can't be like that if you're going to compete with Liverpool. We have to be like that week in, week out."